Betty White's Dream Job Was Not What You Think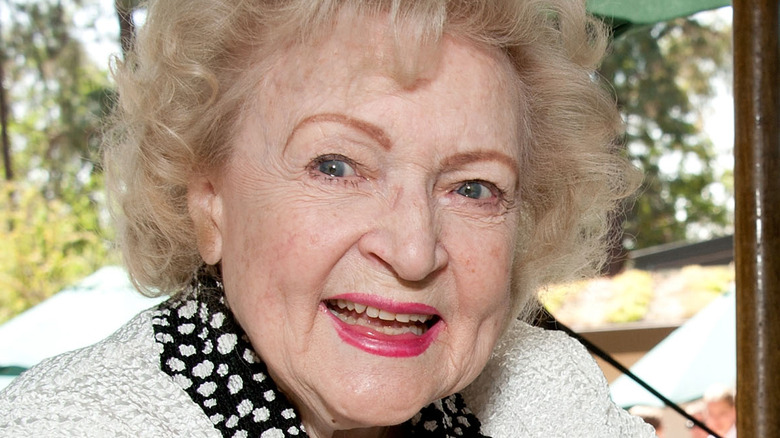 Amanda Edwards/Getty Images
The talented and award-winning actor Betty White has been in show business a long time. She is, by all accounts, an extremely successful entertainer. White, an early pioneer in television who will turn 100 years old in January 2022, has been entertaining audiences for eight decades, getting her start in show business in the late 1930s. She has starred in a string of hit TV series, including "The Mary Tyler Moore Show," "The Golden Girls," and more recently "Hot in Cleveland" (via Biography). But anyone who knows her knows that one of her greatest passions is her love of animals. She's worked with the Los Angeles Zoo and the Morris Animal Foundation more for than 40 years, according to Biography. In 2010 White told The Hollywood Reporter, "I have to keep acting so that I can afford to keep doing my charity work."
Her love of animals started early in life, telling Smithsonian Magazine that her "mother and father were tremendous animal lovers." She says their passion for animals rubbed off on her. "They imbued in me the fact that, to me, there isn't an animal on the planet that I don't find fascinating and want to learn more about."
Betty White dreamed of becoming forest ranger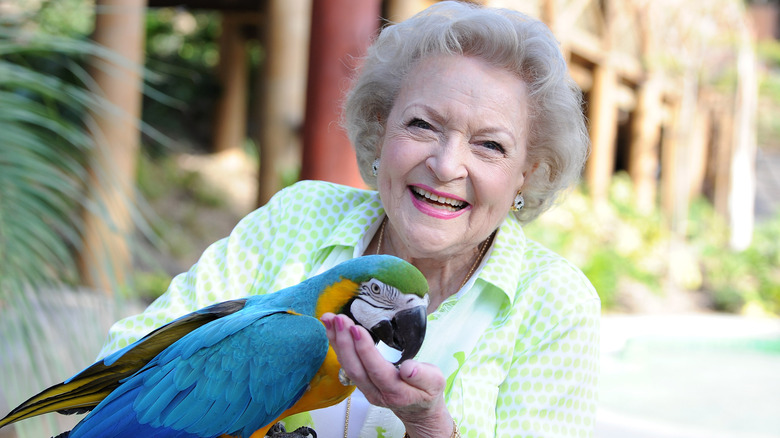 Angela Weiss/Getty Images
 Her parents also took her camping every summer in the High Sierra or Yellowstone National Park. "We'd stay in there three weeks and never see anybody and I loved it," she told WRC-TV. "Yellowstone became my second home."
So, it's no surprise at all to discover that Betty White did not grow up dreaming of becoming a famous actress. She grew up dreaming of becoming a forest ranger. Unfortunately for White, but not for her legions of adoring fans, the Forest Service did not allow women when she was a young adult. White was well into her entertainment career by 1957 when the service hired its first female forester. It wasn't until 1979 that the agency appointed its first female district ranger and can now boost that women are 38% of its workforce, according to the Forest Service.
But not to disappoint, when the Forest Service learned of White's early dreams, they looked at her "lifelong dedication to protecting wilderness and wildlife" (via Forest Service) and at the age of 88 in 2010, they proclaimed the longtime actress and animal advocate an honorary forest ranger.