The Worst Air Accident In Film History Led To 10 Devastating Deaths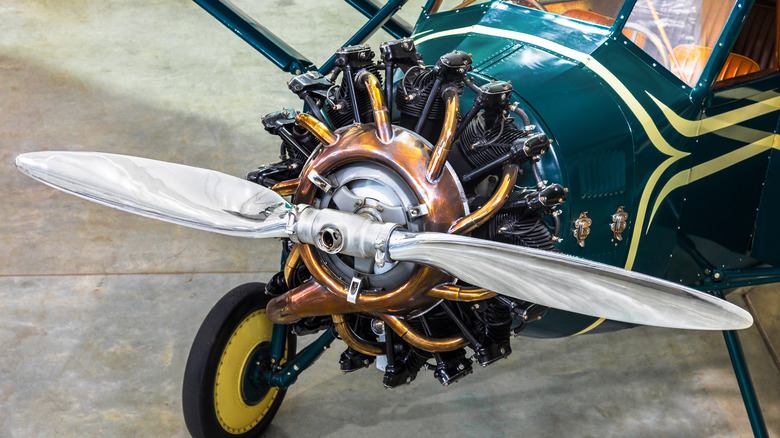 cdrin/Shutterstock
Accidents on movie sets have often led to exceptionally tragic consequences, especially in the film industry's early history when technology and safety practices were nowhere near as developed as they are now. The use of aircraft in film has particularly led to some surprisingly horrific results, as even the most skilled pilots have lost their lives performing routine flights. In 2015, during the production of the Tom Cruise film "American Made," two pilots were killed and one was seriously injured in a collision over Colombia (via The Hollywood Reporter). 
Throughout the 1920s and 1930s, when both aircraft and film were fairly new technologies, many stunt pilots and film crew members lost their lives when the pursuit of their art combined the two. The deadliest air disaster to directly affect a movie production came in 1930, when 10 crew members were killed while attempting to film a midair action sequence for the Fox drama "Such Men Are Dangerous" (via IMDb). Among those who died was the film's director, Kenneth Hawks, brother of director Howard Hawks.
The incident claimed the life of Howard Hawks' brother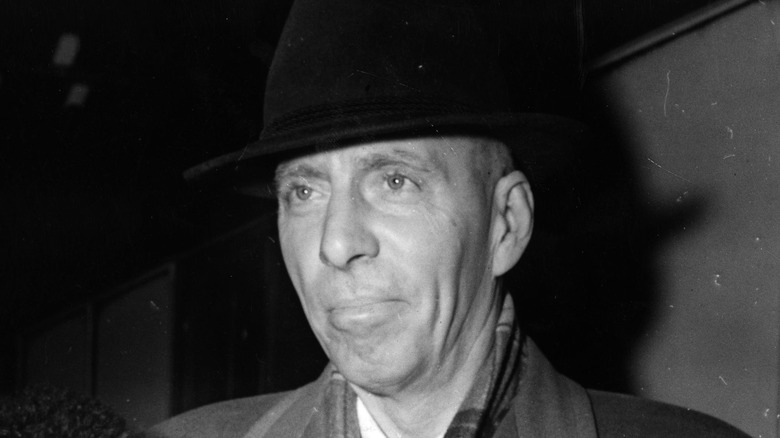 Keystone/Getty Images
While not as prolific in the modern era as other movie directors, the work of Howard Hawks (pictured above) was a major influence on film legends such as Quentin Tarantino (via The Guardian). On the other hand, the cinematographic career of his younger brother, Kenneth Hawks, was cut short during the production of the latter's third and final film. Much of the production had already been completed when Kenneth boarded one of three planes. Fred Osborne, a pilot and stuntman, was aboard one aircraft when during the flight he observed the other two collide over the California coastline (via Slate). While only five bodies were recovered, all 10 occupants were declared to have been killed in the crash.
One plane was being filmed. The other two planes had cameras, to capture the action, a parachute jump, from different angles, says the Davis-Monthan Aviation Field Register. There are different theories as to why the planes collided; sun glare is one possibility.
In the later 1935 court case Parker v. James Granger, Inc. it was described how Hawks and assistant director James Gold, despite not being pilots, had dual controls installed before they placed themselves in the co-pilot seats of the aircraft (via Stanford Law School). Though no evidence could be produced that tied this decision to the crash, it is certainly possible that the accident could have been prevented by denying them the possibility for such control over the aircraft.