Tragic Details About Adele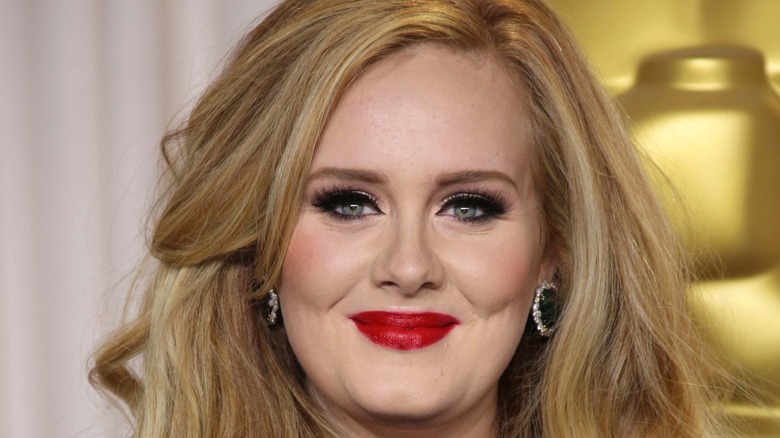 s_bukley/Shutterstock
In the early-to-mid 2010s, Adele became one of the most successful artists in recent musical history. On one hand, numbers tell the story: she sold over 90 million records over just three albums, and this only after "21," her second album, blew up with songs like "Rolling in the Deep" and "Someone Like You" (per Chartmasters). The lead single for her upcoming album, "30," "Easy on Me," has already broken records by getting the most streams in a single week — 24 million — blowing away the previous winner, Ariana Grande's "7 Rings," by over 7 million (per The Guardian). And she did all this at her own pace, in her own style, through soulful, moving ballads in an era of poppy, bouncy hits. And, as the Mirror speculates, her upcoming tour might net her a jaw-dropping £600 million (more than $805 million) on top of her current fortune of £130 million (nearly $175 million).
So everything must be hunky-dory in Adele land, right? No, not quite. Beyond the numbers lies a deeper truth of childhood poverty, damaged relationships, emotional pain, and difficult circumstances that defined Adele's life, particularly her childhood. This shouldn't be shocking, though. Where else does her pathos, earnest and open lyrics, and soul-baring portrayal of musical emotion come from? That's how Adele has connected to so many people, and reached out to them to deliver real art. 
So let's take a look into the harsh realities that made Adele into who she is, and gave her fuel for her fire.
An absentee father and a loving mother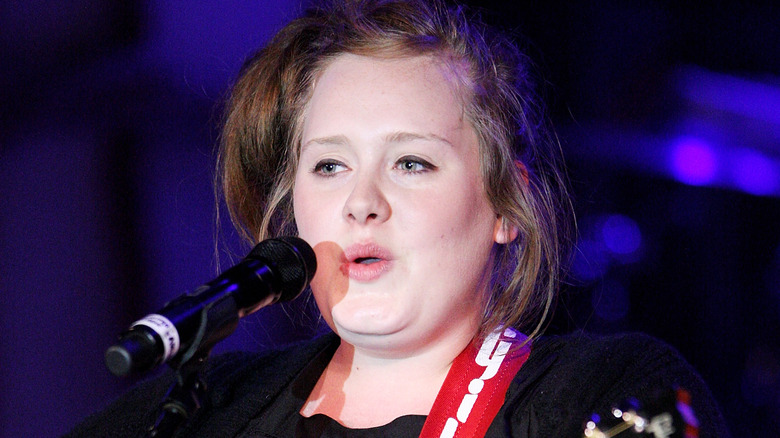 Dave Hogan/Getty Images
Adele was born in 1988 in London to young parents, Marc Evans (in his mid-20s) and Penny Adkins (18), per the Mirror. They met at a pub in Crouch End in North London, and within a year Adele had been born. Months later, after moving into a council flat (public housing) in Tottenham, Marc walked out on them. Marc was somewhat present in Adele's infant years, mostly to drop by, drop off some cash, take Adele to the zoo, that sort of thing. Penny, who loved music and playing the guitar, effectively sacrificed her burgeoning art career to raise her daughter. Several years later, Marc moved to Wales. This left Adele caught between a loving, generous mother who did any and everything possible for her daughter, and an absentee, heavy-drinking father who provided nothing. As Adele said, "I didn't know what a dad was supposed to do because I never had one."
As Ok! says, Adele and her mom moved to a flat in West Norwood with a roommate. Adele lived there from 11 to 18, when she got her record deal weeks after graduating from the BRIT School for Performing Arts and Technology. Things were happier in West Norwood for Adele in her Spice-Girls-postered bedroom, despite the area being a bit run-down; she called it "the best house I've ever lived in." The flat was above a shop that has since burnt down but was replaced by a pub called Knowles of Norwood.
A heartbreaking divorce and family death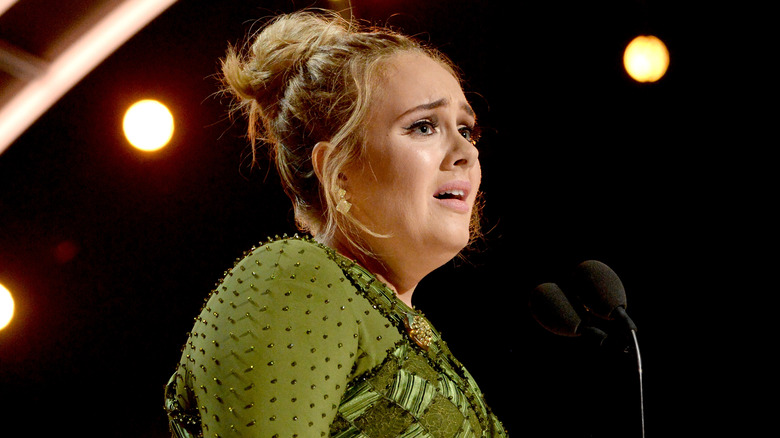 Kevin Mazur/Getty Images
Fast forward a decade through Adele's rise to success, and she found herself in a "maze of absolute mess and inner turmoil" (per the The Guardian) during a painful divorce that left her with "the most terrifying anxiety attacks." As Adele said in a recent interview with Oprah as quoted in another article in The Guardian, her ex-husband, Simon Konecki, "came in and he was stable, the most stable person I've ever had in my life up until that point," continuing to say that he "probably saved my life." At this same time, all around age 30 (after which Adele named her new album, "30"), Adele's father passed away at age 57 from bowel cancer, per the Independent. They remained estranged, but had "made peace."
Adele and Konecki had a son, Angelo, together, which simultaneously saved Adele and broke her heart. "I've been obsessed with a nuclear family my whole life because I never came from one," she said, continuing, "I, from a very young age, promised myself that when I had kids, that we'd stay together. We would be that united family ... I was so disappointed for my son, I was so disappointed for myself, I just thought I was going to be the one that stopped doing those bloody patterns all the time."
All the issues that Adele's had to contend with over the past few years — "separation, motherhood, and the anxiety of fame," as Vogue puts it — were plumbed, explored, and articulated for "30."