Disturbing Details Found In Malcolm X's Autopsy Report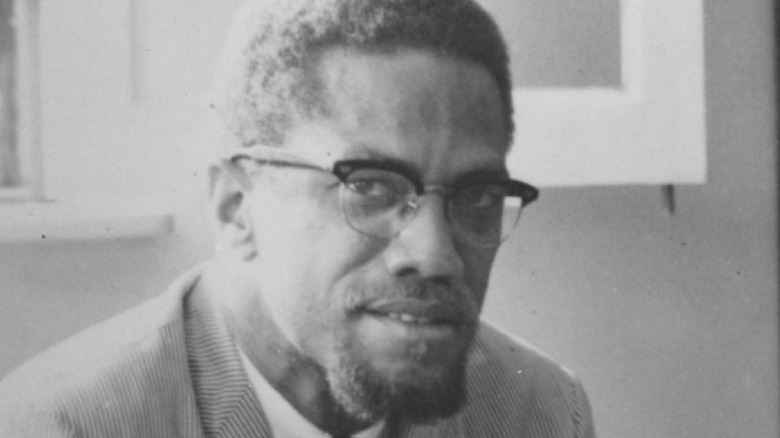 Keystone/Getty Images
Activist and civil rights leader Malcolm X died 56 years ago on February 21, 1965, at the age of 39. He was giving a speech when he was boldly assassinated in front of his wife and children, and a crowd of over 400 people who were in attendance to hear him speak at the Audubon Ballroom in Harlem, New York (via Penn Live). Malcolm X's murder sent shockwaves throughout the city and the nation. The men allegedly responsible for his assassination were captured by other people who witnessed the shooting. Three men were arrested and tried for the crime but only one would admit to shooting Malcolm X while the other two would maintain their innocence for decades. However, all three men; Talmadge Hayer, Norman 3X Butler, and Thomas 15X Johnson were convicted and sentenced in 1966 for killing Malcolm X.
But on November 17, 2021, the Manhattan District Attorney, Cyrus R. Vance Jr., announced that he will overturn the convictions of Muhammad Aziz and Khalil Islam, formerly known as Norman 3X Butler and Thomas 15X Johnson, respectively (via The New York Times). The news shed new light on the mishandling of the investigation into Malcolm X's assassination and how the late activist died.
Chilling information revealed in Malcolm X's autopsy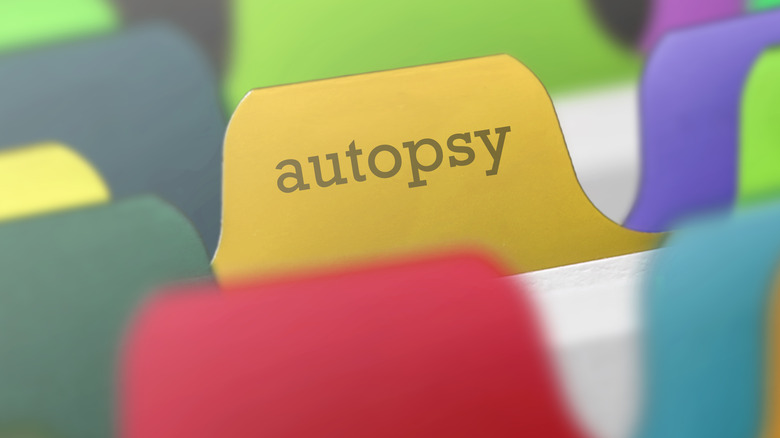 TypoArt BS/Shutterstock
Malcolm X had only begun talking when three assassins walked up to his podium and shot at him. One wielded a sawed-off shotgun, the other two had handguns. They were able to easily approach because a disturbance happened seconds earlier and his bodyguards had run to stop it, leaving X vulnerable (via Penn Live).
It was initially reported that assassins fired about ten shots at Malcolm X. As the three men tried to escape they were tailed and caught by other guests. Back in the room where the event was taking place, Malcolm X bled as stunned witnesses, including his wife, tended to the wounded leader. He was taken to the Columbia Presbyterian Hospital where he died. An autopsy conducted the day after he died revealed the horrifying details of his death. The report concluded that he died of multiple gunshot wounds from a shotgun and other guns, to his heart and aorta, per Autopsy Files.
The document also revealed what people always knew; that he was shot more than a dozen times. The autopsy report showed that Malcolm X was shot seven times in the chest, a shot hit his right chin, another shot in his right leg, shot three times in his left leg, and once in his left arm. Malcolm X was also hit by two bullets in his right hand, once in his right arm, and several shots hit his right leg. The medical examiner would recover a total of eight projectiles from his body —  six buck pellets and two nine-millimeter rounds (National Interest).