Dave Grohl Reveals How He Dealt With Kurt Cobain's Death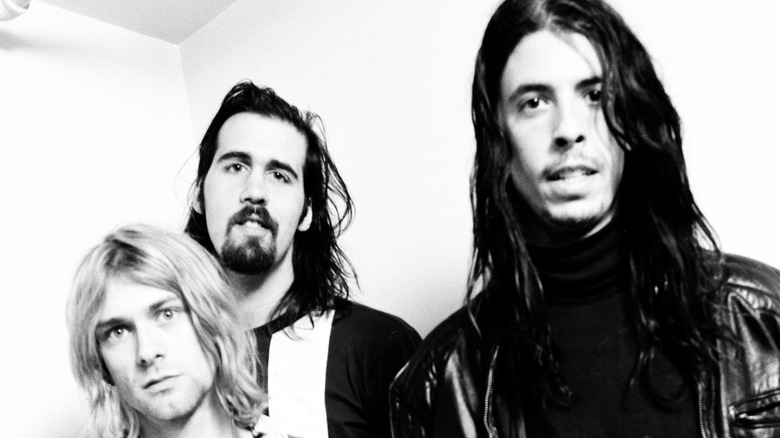 Gutchie Kojima/shinko Music/Getty Images
Early in the 1990s, Dave Grohl, Krist Novoselic, and Kurt Cobain helped usher in the grunge movement with their band, Nirvana. Their style of music was radically different than those of the power-metal hair bands that had dominated the charts in the late '80s. "Nevermind" has spent well over 500 weeks on the Billboard 200 since its release, even surging recently on its 30th anniversary. Soon, Nirvana were the ones in high demand and constantly touring, including an acclaimed set on MTV's "Unplugged." 
They were on top of the world, regularly appearing on magazine covers and being interviewed on both television and in print media. It seemed like the band was ready to have many more years of success in the public eye — especially since their 1993 follow-up album, "In Utero," also wound up selling very well and brought the band even more acclaim.
But then Grohl's world, like millions of other music fans', shattered when Cobain ended his life in 1994. Suddenly, everything felt empty and without any meaning. What would the Nirvana drummer do next? His first instinct was to go into seclusion. 
It took a chance encounter to get Dave Grohl out of his funk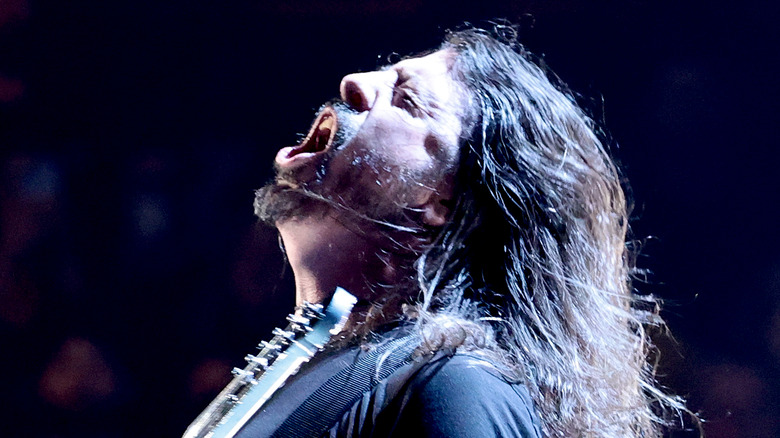 Dimitrios Kambouris/Getty Images
According to Ultimate Classic Rock, Dave Grohl packed up and went to Ireland since he couldn't even bear to look at any musical instruments or even listen to any music at all. He was at a loss and was trying to figure out what to do with the rest of his life. 
His destination in Ireland was a popular tourist destination — the Ring of Kerry. It's a 111-miles-long scenic driving route. While on his trip, Grohl says he saw a hitchhiker walking along the side of the road and when he glanced at him, he saw that the man was wearing a Kurt Cobain t-shirt. He took that as a sign to return home to the very thing that he loved: music.
Shortly after the encounter in Ireland, Grohl made his way back to the recording studio and formed the Foo Fighters. Their first album, "The Colour and the Shape" came out in 1997, per Rolling Stone. Grohl stepped out from behind the drum kit and let Taylor Hawkins take the reins there. 25 years later, the former Nirvana drummer and the Foo Fighters have continued to rock as they head into 2022 and beyond. He surely has kept a piece of Cobain in his heart the entire time.