Frank Fritz Made More Money From American Pickers Than You Think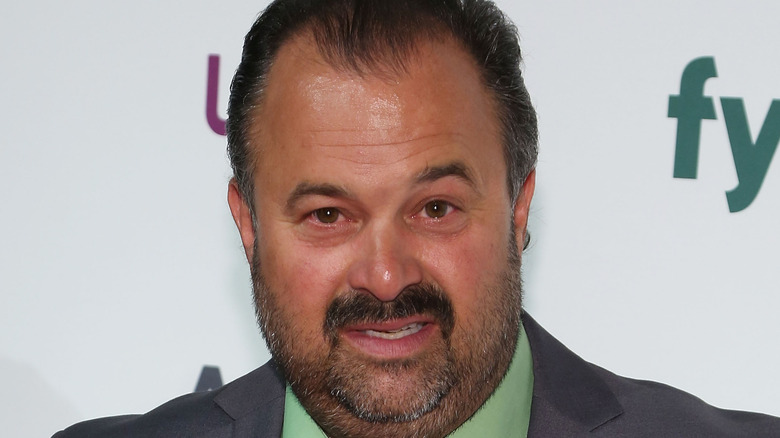 Taylor Hill/Getty Images
Having an eye for valuable trash? Apparently, it's a really good skill, as demonstrated by Frank Fritz, an antique hunter and one of the former "pickers" on the History Channel's reality show "American Pickers." The cable network began airing the show in 2010 and it has lasted 22 seasons, according to IMDb, so Fritz really did turn other people's garbage into "rusty gold," as he might put it.
Fritz left the show on seemingly bad terms. It seems he initially took a break from the show in 2020 for back surgery ("If you watch the show, you can see who the guy is lifting all the time, it's always me," he told The Sun), but was soon, at least by his account, forced out by co-star and childhood friend Mike Wolfe.
Meanwhile, the show's third co-star, Danielle Colby, has implied that Fritz left "American Pickers" due to personal struggles. "Frank caused so much pain for himself that it has been hard to watch," she wrote in a cryptic Instagram caption. "I truly hope Frank receives all the help he needs to become well after years of being unwell." Fritz went to rehab for alcohol use after a nasty breakup with fiancée Diann Bankson, The Sun reported.
Other income and biggest hauls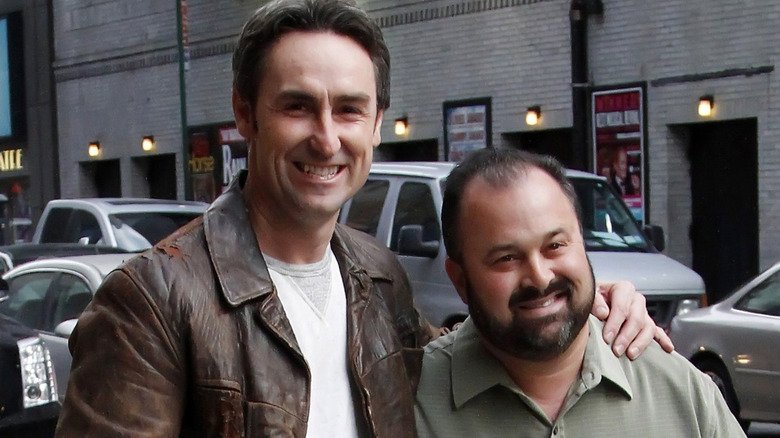 Debby Wong/Shutterstock
So how much gold, rusty or otherwise, did "American Pickers" mean for Frank Fritz? According to The Cinemaholic, Fritz earned $300,000 per season.
Fritz, at least, has his estimated net worth of $6 million to fall back on (via Celebrity Net Worth). Apart from his show salary, Fritz likely makes a good deal of money from picking alone. In one valuable haul, Fritz and Wolfe bought some banners advertising carnival sideshows for $700 (via Looper). They later discovered the items were worth up to $6,000. This sort of profit isn't too unusual for the pair — in a season 13 episode, they bought two Nash-Healey sports cars for the combined price of $46,000, when each car alone is worth $37,000.
Fritz also has income from two books he published. One was written with his former co-host, "American Pickers Guide to Picking," published in 2011. A solo effort, "How to Pick Vintage Motorcycles," came out in 2013.
Additionally, Fritz sold his Iowa home last year for $358,000, after buying it in 2018 for $355,000 with his ex-fiancée, according to The Sun. He's now living in a low-key Iowa farmhouse, bought for just $155,000, The Sun said in a different report.