Here's What Happened To Sean Connery's Money After He Died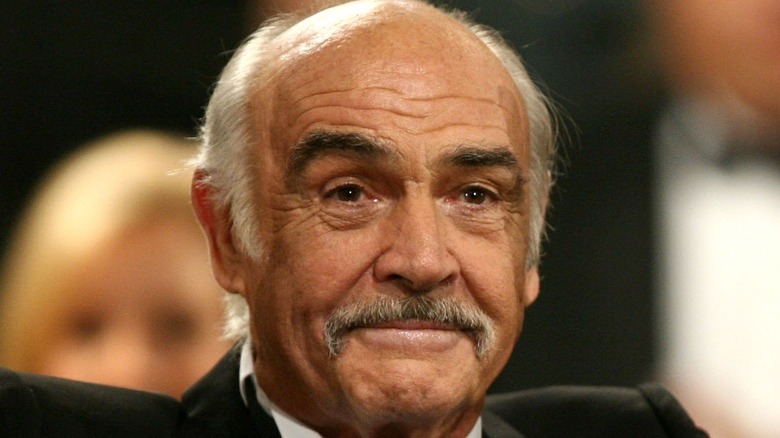 Kevin Winter/Getty Images
Hollywood lost a legend on October 31, 2020, when the family of Sean Connery announced the actor's death. Connery, most remembered for his portrayal of James Bond, died from pneumonia and heart failure. His widow, Micheline, revealed that the veteran actor also had dementia in his final years, but that the family was relieved that her husband was able to make his final exit peacefully with his loved ones at his side (via Microsoft News).
Connery had amassed quite the resume in a career that spanned six decades, with more than 70 acting credits to his name (via IMDb). An actor in high demand commands an enormous salary for coveted roles, and Connery was well compensated. After his days playing Bond were over, Connery made $20 million for his part in the film "Entrapment," and an additional $17 million for his work in "The League of Extraordinary Gentlemen" (via Live Biography). 
Years of work as an actor and wise investments led to a substantial amount of wealth for Connery. He was worth an estimated $350 million when he died. So, who was the benefactor of Connery's fortune?
Was Connery at odds with his son?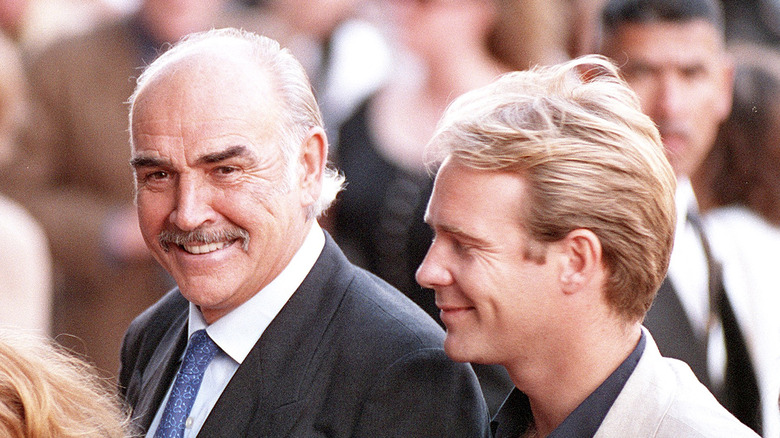 Kypros/Getty Images
Connery was first married in 1962 to Australian actress Diane Cilento. While this marriage only lasted 11 years, the couple did have a child. Their son, Jason Connery, was born in 1963 (via The Sun). The younger Connery followed in his actor father's footsteps, appearing in episodes of Doctor Who and Smallville. He also managed to obtain several directing credits (via IMDb). 
It was said that Connery felt as though his son was using the Connery name for roles, and that he couldn't make it on his own accord (via D&B Law). Over the years, tabloids have perpetuated rumors that the two Connery actors had a strained relationship, and that the two were always at odds. But Connery's son dispelled that Hollywood myth in a July 2008 interview with the New York Daily News. He stated that he was "truly sick of reading about my father and our relationship and of his being portrayed as some sort of monster or tyrant who rules my life by 'cutting me off from his wealth.'" Those rumors were put into circulation by his mother, Diane, who stated several times that the child she shared with Connery would never see any money from Connery's estate when he passed.
The trust gets the fortune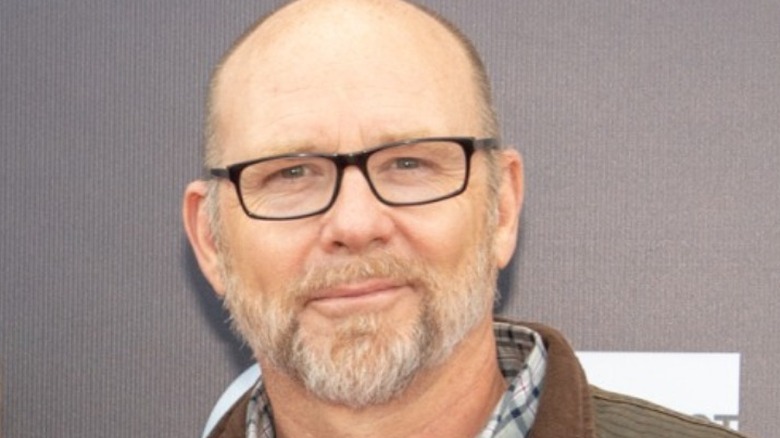 Roberto Ricciuti/Getty Images
Connery's wealth was placed into a trust. The truth about who benefited from the trust might not ever be fully known. The estate of the late Connery had been thoroughly planned out by Connery and his attorneys in the years before his death. The wealth that Connery had accumulated throughout his career flowed into the trust accounts. The contents of these accounts are protected information, the details of which cannot be revealed to the public by the law firm who handled them.
It's assumed that Connery set up his surviving wife, Micheline, with enough luxury to last her (via D&B Law). But whether or not his eldest son Jason was a part of the estate planning might not ever be revealed, unless the younger Connery decides to publicly comment on the matter. Prior to his father's death, Connery did state that it was his father's money, and that he could do with it what he chooses — a stoic statement from someone whose father was worth hundreds of millions of dollars.