The Truth About Betty White's Time With The Military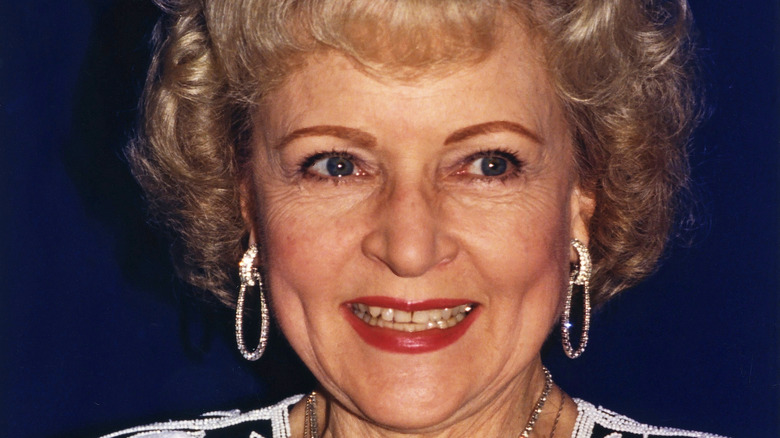 Vicki L. Miller/Shutterstock
Over the years, celebrities and star athletes have served America during war efforts in various capacities, both in battle and out. Ted Williams, the legendary Hall of Fame slugger, flew in both World War II and the Korean War, according to NBC Sports. Established film stars Jimmy Stewart and Clark Gable also spent time in the military, according to the USO. Though not a member of the Armed Forces, Bob Hope spent many years bringing entertainment to various military bases, first starting in 1941, per the Library of Congress.
These people shed their life of luxury to spend time with their fellow countrymen and women to do anything to help ensure that their side was victorious. It was not a matter of just doing photo ops. People like Williams literally put their lives on the line every time they went out into battle. Can you imagine how tragic it would have been to have had one of the greatest hitters of all time killed in action? But he saw himself as an American first and a baseball player second. Hope, who was also extremely patriotic, wanted to literally bring hope to those who were serving, in the form of laughter and entertainment right there on their bases. 
There were a lot of celebrities who lent their names and talents to those shows.  Betty White, the last remaining Golden Girl, volunteered both her aid and charisma to the military during World War II.
Betty White did a lot to help the World War II effort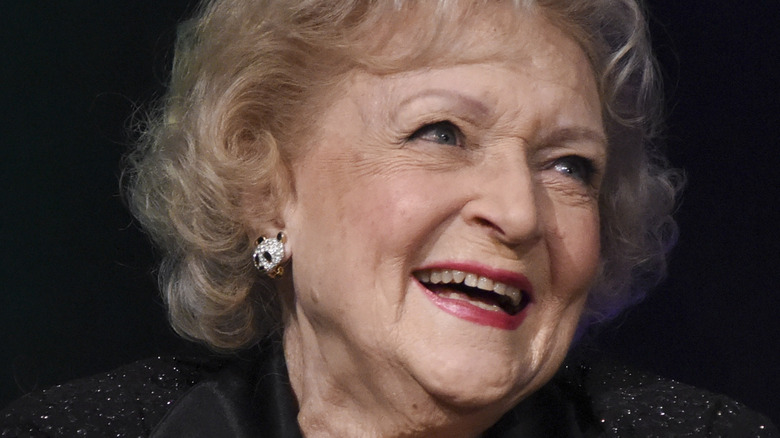 Vivien Killilea/Getty Images
Betty White, who was just starting her career in show business when World War II began, immediately began a uniformed volunteer role with the American Women's Volunteer Services. While she was a striking woman who had worked as a model, she didn't just lend her face for publicity. She actually helped transport military supplies in California, per We Are The Mighty. That was just during the day; at night she would attend parties to send off those who were going to ship out. It was a very busy time for White, who would go on to become the first woman to produce a television show and have a career that went on into the 2020's. 
White's "Golden Girls" co-star Bea Arthur did actually enlist in the military during World War II, serving as a typist in the Marines. Apparently she displayed the same gruff exterior that she used for her character Dorothy Zbornak, via the National World War II Museum. 
While all of these celebrities didn't do these services for acclaim, they played a part in the overall machine that helped propel the United States to victory in World War II. White's work ethic there surely helped her navigate the upcoming long days on the set of shows. That was one way her volunteer war work paid off.