The True Stories Behind Dolly Parton's Christmas Movies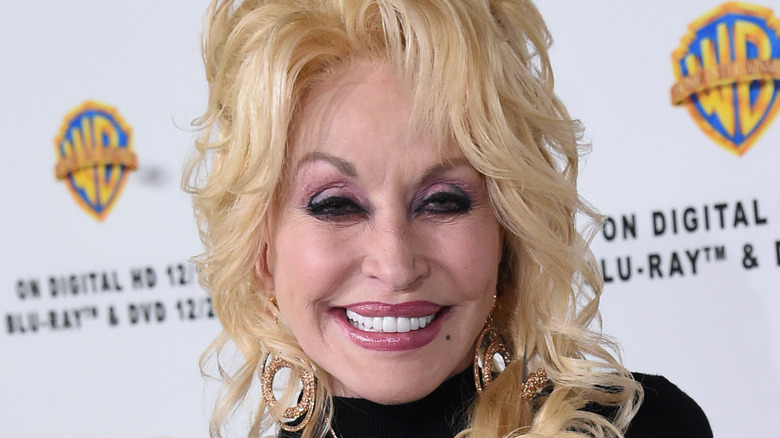 Rick Diamond/Getty Images
Dolly Parton is a world-famous country singer, actress, businesswoman, and recently, subject of a pair of television Christmas movies. According to NBC, a feature film entitled "Dolly Parton's Coat of Many Colors" was released in time for the 2015 holiday season, following the story of the Parton family during the singer's childhood as they struggle with Yuletide tragedy. The film is set in 1955 Tennessee, and follows incidents around the iconic country star's life as a 9 year old, and claims to be based on a true story. 
The popular special was followed up the next year by a new movie, called "Christmas of Many Colors: Circle of Love," with a similar premise of being based on the childhood of Dolly Parton and her humble origins in the Great Smoky Mountains of Tennessee as her family fights through struggles around Christmas (via NBC). How much of these feel-good family specials is based in truth, however, and how much is movie magic?
The movies were made up of Parton's memories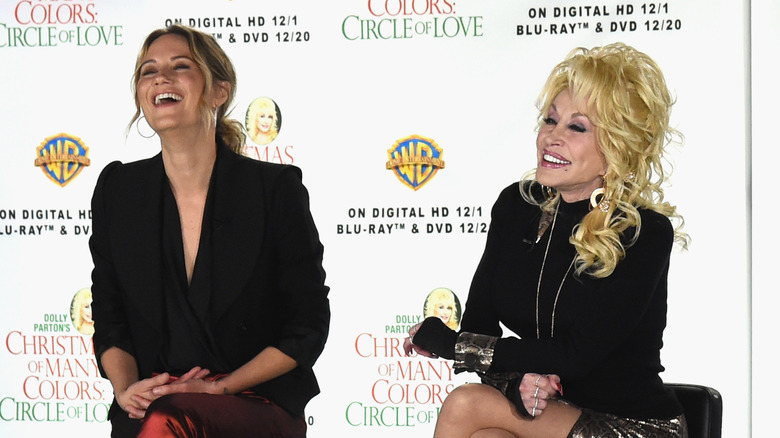 Rick Diamond/Getty Images
While the stories are dramatic enough for television, Parton claims that all of the stories depicted across the two films are based on her own childhood memories. In an interview with The Country Daily, Parton recalls some of the harrowing moments from her young life that are recreated in the film, including a scene where a coming blizzard is causing the many members of the Parton family to freeze inside their ramshackle home. Another key plot point, where the Parton kids and their father team up to try and get their mother a long-overdue wedding ring, was also based on true events.
Parton expressed how important — and difficult — it was for her to stick to the truth when producing these movies about her childhood, which was filled with love but many struggles as well. Although a third movie wasn't made, at least not at the time of this writing, Parton expressed an interest in making a third movie which would also be based on true memories of her upbringing in Tennessee. It certainly seems that Dolly Parton has enough stories to create an entire franchise of movies based on different parts of her life.