The Tragic Death Of Conservationist Guy Bradley
The death of game warden Guy Bradley in the Florida Everglades around the turn of the last century is truly a sad tale about a life cut far too short. Known as the "first martyr to environmentalism," he was killed trying to save Florida's decimated wild bird populations from hunters collecting feathers for hats. Despite its brevity, Bradley's story is an inspiring one filled with courage in the face of danger and a commitment to protect wild, defenseless creatures from near extinction. He's a hero who risked his life to save the Everglades' wading birds, which were being slaughtered in a short-sighted manner for something as fleeting as a hat feather. 
You see, wading birds in the Glades — such as roseate spoonbills, great egrets, white ibis, herons, and cranes — were prized for their colorful plumage around the turn of the 20th century (via Everglades Digital Library). According to "Death in the Everglades: The Murder of Guy Bradley, America's First Martyr to Environmentalism," an ounce of feathers was more valuable than an ounce of gold at that time, and plume hunters would kill thousands of birds at a time and leave their fledglings for other predators. Trying to end the avian carnage and protect the threatened wading bird rookeries (or breeding colonies), the Audubon Society, itself a fledgling in 1902, hired Guy Bradley as its first game warden.
Bradley was gunned down by a one-eyed sharpshooter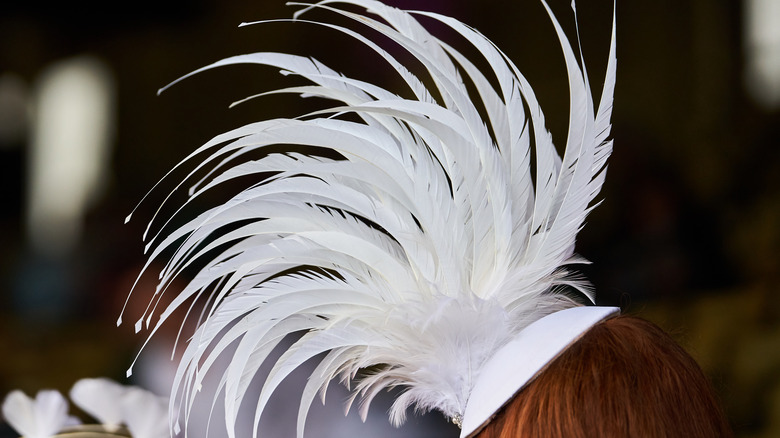 D Snyder/Shutterstock
Deputized by the Monroe County Sheriff's Office, Guy Bradley, himself a former plume hunter, was tasked with protecting and preserving the birds in an area that was still a wild frontier of sorts (via Florida Bay Forever). And who better to perform this dangerous job than someone with an intimate knowledge of the Everglades backwaters and an inside grasp of the trade? It was a dangerous job, but Bradley rose to the challenge for three years until the summer of 1905.
As Bradley made his rounds on a hot July day in Flamingo, he spotted the boat of a well-known plume-hunting troublemaker — Walter Smith, a one-eyed former Confederate sharpshooter — poaching egrets with his son. As Bradley attempted to arrest the son, he was shot and killed, and his body was found the next day floating in his skiff. Smith turned himself in and spent five months in jail before his trial before he was found not guilty and never spent another day behind bars. 
Bradley left behind a wife and two young children (via Officer Down Memorial Page). His death brought national attention to the bird-poaching problem in the Everglades, and in 1913, the practice was outlawed. Bradley was laid to rest at Cape Sable Beach in Monroe County, but a hurricane eventually washed his grave out to sea. To this day, the Audubon Society honors the slain game warden by giving the annual Guy Bradley Award to wildlife officers for exceptional service.