The Truth About Peter Serafinowicz's Grandfather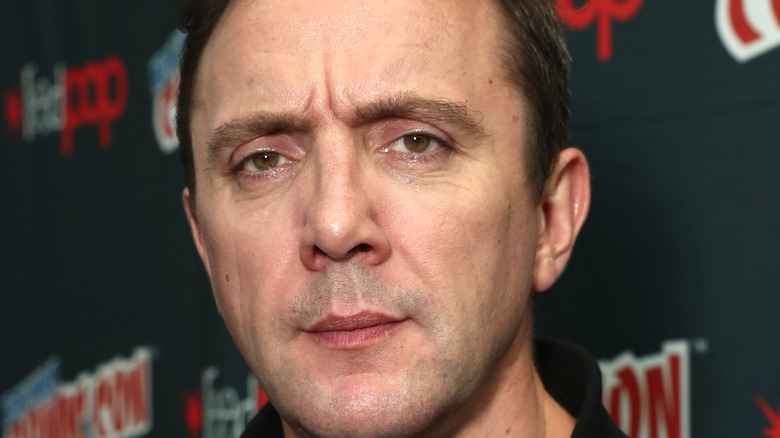 Todd Williamson/Getty Images
British comedian Peter Serafinowicz is a big name on both sides of the Atlantic. Indeed, his Peter Sellers-esque gift for accents, impressions, and strange voices has led to credits in everything from cult classics to some of the biggest movies of all time.
As The Independent noted back in 2015, the Liverpool-born comic made his name in a slew of appearances in some of the highest regarded British comedies of the last 25 years — including "Black Books" and "Spaced" — before nabbing his own sketch show at the BBC in 2007. It lasted only one series, but by then, Serafinowicz's reunion with the cast of "Spaced" for "Shaun of the Dead" and his voicing of Darth Maul in "Star Wars: Episode I – The Phantom Menace" had already guided the comedian toward the big screen. And in the years since, Serafinowicz has never stopped, becoming well known in the U.S. as the star of Amazon Prime Video's "The Tick" and for his series of "Sassy Trump" voice re-dubs, which regularly went viral during the presidency of Donald Trump.
However, around the time Serafinowicz was making his first steps into comedy, he also hit the headlines for a rather darker reason. In 2007, the Evening Standard reported that Peter's grandfather, Szymon Serafinowicz, a Polish former carpenter and police chief who had settled in the U.K., had twelve years earlier been put on trial for Nazi war crimes — the first such case in Britain.
The trial of Szymon Serafinowicz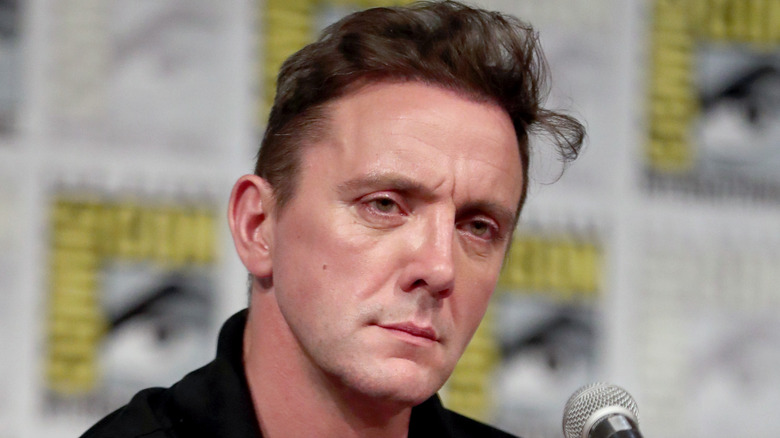 Todd Williamson/Getty Images
As the Evening Standard reported, Szymon Serafinowicz was accused of being involved in the slaying of three Jewish Nazi victims while working as a police chief in the Belarusian town of Mir in 1941. As a collaborator, he allegedly assisted the Nazis in the atrocity that saw the deaths of an estimated 3,000 in the Minsk region. Szymon was 85 at the time of the hearing, but suffering from dementia, he was considered unfit to testify. He died later that year.
The story's re-emergence perhaps reverberated more than it might have in part due to Peter Serafinowicz's use of a legal firm to try and stop newspapers from running the story, apparently invoking the Human Rights Act in the process. "Peter is horrified by it all. It haunts him," a friend of the comedian said (per the Evening Standard). The British tabloid The Mirror reported that Serafinowicz was "devastated" by the allegations made against his father and his death immediately afterward. He reportedly told the paper: "These horrific allegations were made in a book written by a former friend of my grandfather's. My grandfather completely refuted the allegations. Unfortunately, due to a degenerative illness, he was denied the opportunity to demonstrate that there was no truth in the allegations by presenting his case."