Here's Who Inherited Jimmy Dean's Money After He Died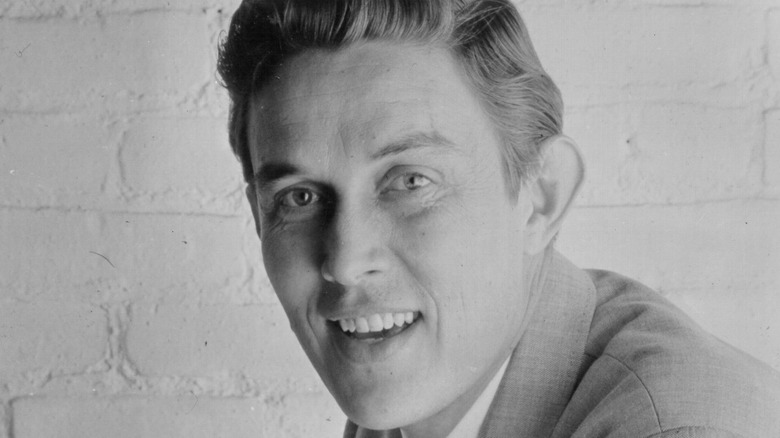 Michael Ochs Archives/Getty Images
Jimmy Dean was one of country music's biggest stars. He was a Grammy-winning artist who was best known for his hit song "Big Bad John, "and today, food products with his name on them can be found in millions of American kitchens. 
The Texas-bred singer was born on August 10, 1928, in Olton, Texas, says Biography. His birth name was Jimmy Ray Dean, and he grew up poor in the city of Plainview. Very early on, though, he discovered a talent in his love for music by playing a variety of instruments. But growing up in poverty meant struggle, and this led Dean to drop out of school when he was a teenager to join the U.S. Air Force. While in service, he performed music, which helped get him signed to a label and earned him a radio show in the '50s. His show eventually ended up on television, and he was a recognizable figure in entertainment with "The Jimmy Dean Show." Success quickly came to Dean in music, television, and even in business. 
In the late '60s, Dean stepped into the entrepreneurial ring by launching the Jimmy Dean Meat Company. It was a triumph — Dean earned millions and turned into a sausage king. He sold his company in 1984 but remained a spokesman for it until 2003. Dean died on June 13, 2010, at the age of 81 of natural causes, per Rolling Stone.
The heir to Jimmy Dean's estate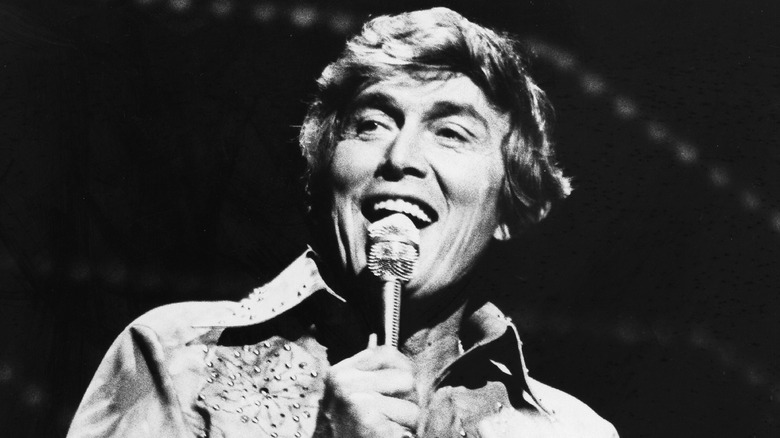 Michael Ochs Archives/Getty Images
At the time of his death, Jimmy Dean was married to his second and last wife, Donna Meade Dean. The couple had no children, but Dean had three with his first wife, Mary Sue Wittauer — two sons, Robert and Garry, and a daughter named Connie. He was survived by all of his children and his wife when he died.
Dean was a famous man in entertainment and business as well as the news. He often made headlines for his money and legal issues and was sued often. Notably, Dean was sued by his own brother, his ex-wife, and even his divorce lawyer. When he died, Dean was worth $50 million, says Celebrity Net Worth. In 2014, his remarried widow shared that she was still investing in the home they shared. According to Dean's widow, she's spent $1 million on a home makeover since his death (via the Richmond Times-Dispatch). Just over a month before he died, the home was reconstructed following a devastating fire.
Seemingly, the majority of Dean's money went to his widow, Donna Meade, who continues to live on their Virginia estate, where he is also buried (via CMT). She is responsible for the management of the Dean Family Estate (via Find a Grave). "I promised Jimmy I would maintain it so that it looked like it belongs to him still, and no amount of money could buy it from me. I'm the steward of this property, she said.