The Real Life Saint That Inspired Hedwig In Harry Potter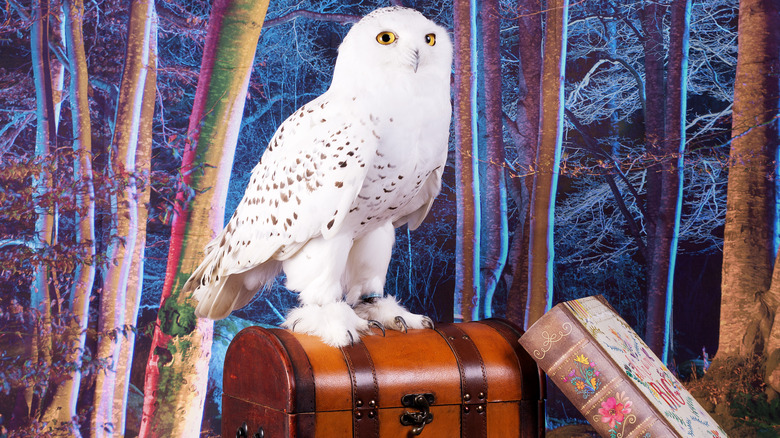 L52 Photography/Shutterstock
Nobody could have predicted the success of Harry Potter and the curious magical world he inhabits, much of which seems to have come to author J.K. Rowling on a whim. As she told publisher Scholastic in February 2000, "Harry just sort of strolled into my head, on a train journey. He arrived very fully formed. It was as though I was meeting him for the first time."
In the very same interview, she speaks of her "love of silly names," which clearly influenced the creation of people like Gilderoy Lockheart, a castle known as Hogwarts, and a sport by the name of Quidditch. Not all the names featured in the series are original creations, however. Fans will know that Harry Potter owned a striking snowy owl in the series, which he named Hedwig after somebody he had read about in a school textbook. Here in the real world, Hedwig is actually the name of a Christian saint. Who was St. Hedwig?
According to St. Hedwig Church of Barry's Bay, Ontario, Hedwig of Silesia was born to Berthold IV, the Count of Andechs. She married Henry I of Silesia at the age of 12, and Henry soon became Duke of Silesia, succeeding his father in 1202. As a duke, he proved an effective leader, establishing his authority while growing Silesia and establishing the German customs of his family with the people.
St. Hedwig spread religion and kindness through Medieval Europe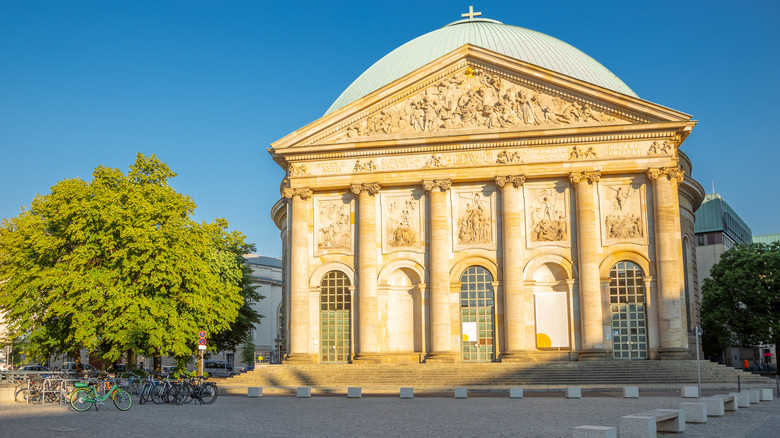 Sanga Park/Shutterstock
St. Hedwig Church of Barry's Bay, Ontario goes on to say that Hedwig, having received schooling at the Kitzingern monastery, was tremendously pious. Together with Duke Henry, she created holy sites such as the Kamenz priory of the Augustinian Canons in 1210 and the Hospital of the Holy Ghost at Breslau, founded by Henry in 1214. Hedwig, per Encyclopedia, used her great faith to convert Henry to Christianity, and the pair (as well as their children) were popular as great philanthropists.
On Henry's death in 1238, she decided to live for the rest of her life at the Trebnitz Cistercian convent. Tales of her accomplishments and great faith persisted, according to Encyclopedia, with outlandish claims suggesting that she had the power to recall people from the grave. She died herself in 1243.
Catholic Online reports that Hedwig's canonization took place in 1267, presided over by Pope Clement IV. St. Hedwig was a lifelong supporter of the ill, the vulnerable and, specifically, orphans. Her name is an appropriate one for the owl owned by Harry Potter, the boy whose parents were killed by the dastardly dark wizard Voldemort in the series.