The Untold Truth Of Stephen Sondheim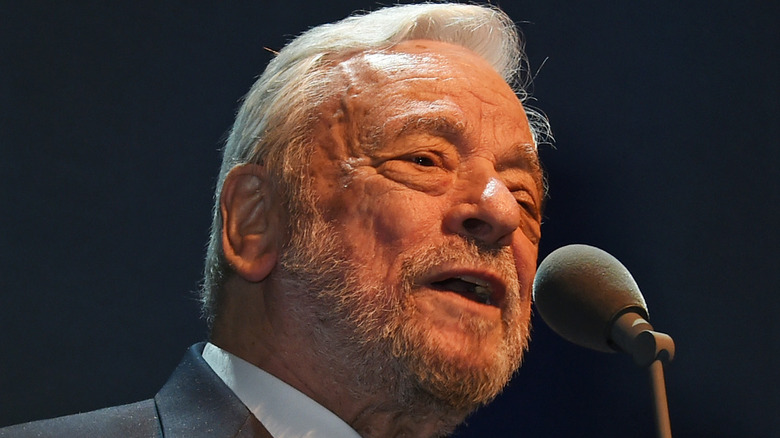 David M. Benett/Getty Images
Following the death of Stephen Sondheim, the lyricist and composer credited by the notoriously hard-to-please critic Frank Rich as having "changed the texture of the musical as radically as Oscar Hammerstein" to "leave our theatre profoundly altered" (via the New York Post), many of his closest collaborators took the time to celebrate his singularly illustrious career and longevity.
"Thank the Lord that Sondheim lived to be 91 years old so he had the time to write such wonderful music and GREAT lyrics!" tweeted Barbra Streisand, who led tributes to the late master.
It seems suitable that such dedications strike a joyous, rather than mournful, tone. Besides his amazing musical talent, Sondheim is well-remembered for his upbeat personality and infectious sense of humor. "He is as sharp as a tack and very witty," the playwright Peter Nichols, a close friend of Sondheim's, told The Guardian in a 2000 profile. "I am the best laugher," claimed Sondheim, per the same source. "If you write a comedy, hire me to sit in the audience. Although I tend to guffaw, which is not always great."
But despite having lived a wildly successful life by anyone's standards, Sondheim also had troubles to contend with, including the traumatizing fallout of his parents' divorce when he was just 10 years old.
Sondheim's mother: a disturbing relationship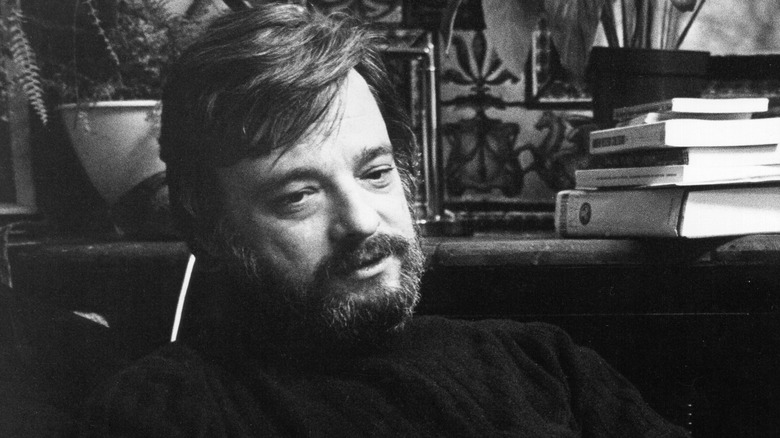 Michael Ochs Archives/Getty Images
There is nothing particularly notable, Stephen Sondheim claimed, about being the child of divorced parents. "Children of broken homes? There are 5 million per square inch," he told The Guardian. "I have not lived a very bizarre life. ... The world is full of mothers and fathers like mine." However, even Sondheim admits that there was nothing normal about his subsequent relationship with his mother, whom he described as an "extreme case."
Sondheim claimed that after his father, Herbert, abandoned his mother, Janet, for a younger woman, Janet became "creepy," and turned her rage for Herbert against her son, manifesting it in disturbing ways. "She took it out on me because she had no one else to take it out on ... I went to a show with her and she not only held my hand, but looked at me during the entire play. And she would sit across from me with her legs aspread. She would lower her blouse and that sort of stuff. But I was surprised rather than shocked" (per The Guardian).
Sondheim was estranged from his mother throughout his adult life, though he continued to support her financially. In another shocking incident from their relationship, The Guardian describes how Janet contacted her son by note shortly before a hospital visit that she thought might kill her. Her note read: "The night before I undergo open-heart surgery ... the only regret I have in life is giving you birth." Janet died in 1992, but Sondheim did not attend her funeral.