This Is How The Smithsonian Protects Artifacts From Natural Disaster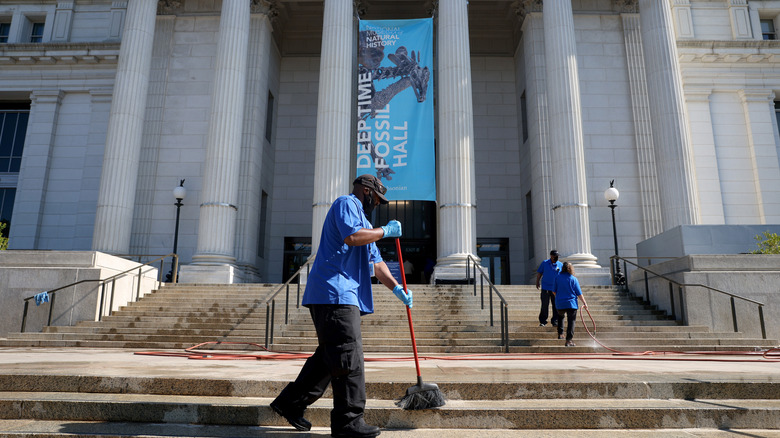 Win Mcnamee/Getty Images
When we think about climate change, we think of it being a threat to nature, to our homes, and our futures. We don't think of it posing a danger to our collective past, or to the very culture that brings us together. But worried experts are now warning that this is a very real possibility.
As Al Jazeera reports, a recent United Nations report states that the world is currently on track to experience the "catastrophic" result of a 2.7-degree increase in global temperatures by the end of the 21st century, resulting in superstorms, widespread flooding, and devastating forest fires around the world. And with many of the consequences of climate change already being felt in the United States, many are already beginning to make plans for when disaster strikes.
One organization already looking to the future is the Smithsonian Institution, whose eleven expansive galleries and museums on Washington D.C.'s National Mall hold some of the nation's most treasured artifacts.
A vulnerable link to the past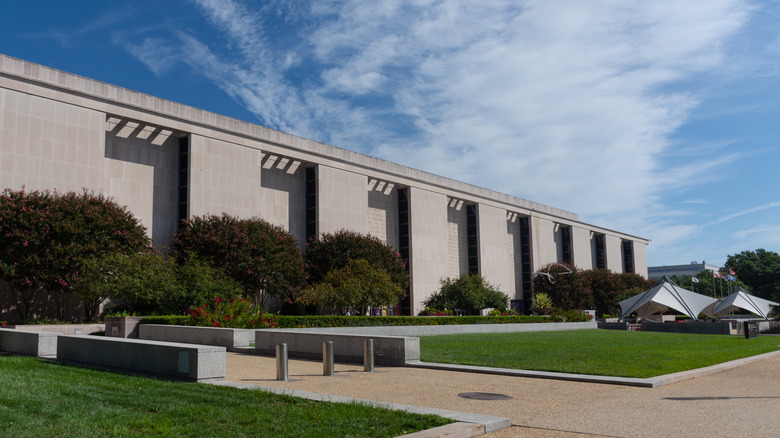 Kiran Paramesh/Shutterstock
In August 2021, the Smithsonian Institution released its "Climate Change Action Plan," an eye-opening report detailing the extreme vulnerability of many of its prized collections in the face of the increased flood risk predicted by climate experts.
As noted by The New York Times, scientific modeling has shown that even a small increase in global temperature of 1.5 degrees — temperatures have already increased by 1.1 degrees in the last century — would see the land around the National American History Museum and the National Museum of Natural History submerged in seawater at high tide. With many of the museums' collections currently exhibited in basement rooms and with yet more dependent on electrical systems to control humidity and keep rare objects preserved, the Institution that holds Muhammad Ali's boxing gloves knows it has a fight on its hands.
Nancy Bechtol, head of facilities for the Smithsonian, told The New York Times: "We follow rain like you wouldn't believe ... We're constantly watching those weather forecasts to know whether we've got one coming."
With rain already breaking through into some rooms of the history museum, current short-term mitigation tactics include combatting leaks with cat litter, alarm systems, and sandbags. But stakeholders have requested long-term solutions, including $39 million in flood defenses and the relocation of the museums' collections. The Smithsonian has estimated that a new storage facility in Suitland, Maryland would cost $160 million. Meanwhile, the National Air and Space Museum has plans to install flood gates at an estimated cost of $1 billion.