What Happened To Sandy Jenkins After His Arrest?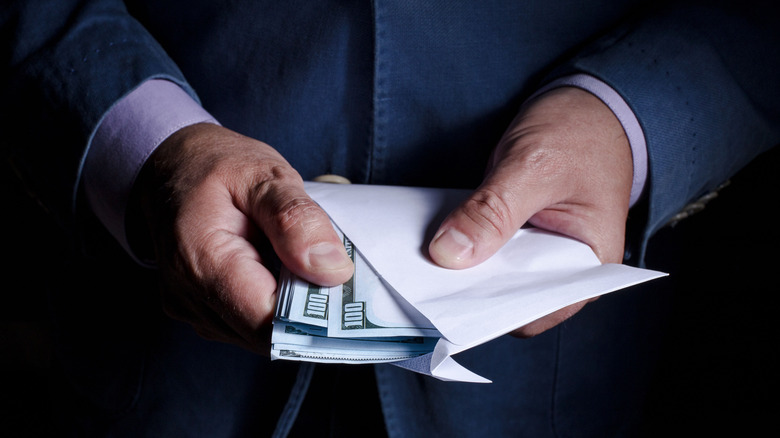 Andre Boukreev/Shutterstock
Sandy Jenkins was a polite, mild-mannered, and by all accounts, extremely forgettable accountant living in Corsicana, Texas, where he worked at the famous Collin Street Bakery for years (via Texas Monthly). He fantasized about running his own funeral parlor and owning a fancy, elegant new Lexus while he toiled away at his desk when one day, criminal inspiration struck.
Jenkins began defrauding the famous bakery of money in 2004 and went unnoticed for nearly a decade before being caught, fired, and arrested in 2013. He had embezzled over $16 million from the Collin Street Bakery by the time his fraud was made apparent. The comptroller started slowly, dipping into the store's petty cash, but was soon writing himself massive checks and covering his tracks. No one suspected the mousy, shy accountant, and soon the Jenkinses were buying cars, remodeling their kitchen, and taking many, many trips. Off-handed stories about inheriting money and flipping cars eased most people's suspicions about where the money came from until a coworker finally noticed the discrepancies and tied them to Sandy Jenkins. He was promptly fired, but that was the least of Jenkins' worries.
Jenkins was given 10 years in prison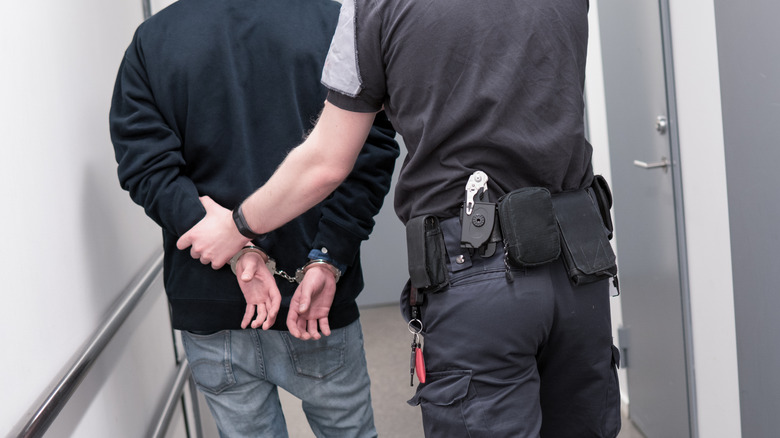 Thomas Andre Fure/Shutterstock
Texas Monthly goes on to describe how Sandy Jenkins and his wife Kay furiously collected their valuables and stuffed them in a safe with their Austin-based daughter, but they were clearly in over their head in how to hide their ill-gotten money and belongings. Indeed, the FBI was at their property within weeks, towing away the Jenkinses cars and carrying out their furs and jewelry.
According to the FBI, Jenkins was given a 10-year prison sentence after pleading guilty on counts of mail fraud, conspiracy to commit money laundering, and making a false statement to a financial institution; Kay received five years probation. Afterward, $4 million was returned to the Collin Street Bakery along with other valuables, such as their $50,000 wine collection and several of their luxury automobiles. An estate sale followed, with proceeds also going to the bakery. 
It was reported that Sandy Jenkins died in 2019 at a Fort Worth federal prison hospital (via Corsicana Daily Sun).