The Real Reason The Chicago Strangler Murders Remain Unsolved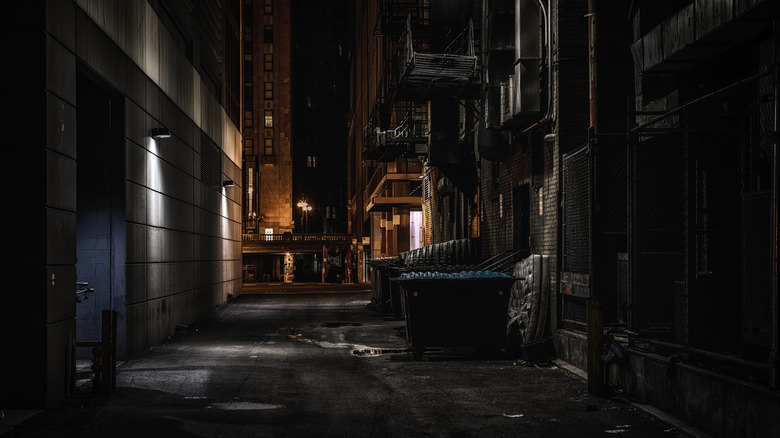 Photo Art Wall Decoration/Shutterstock
In Chicago, there are dozens of unsolved cases involving women who died by strangulation. The young and older victims range from 18 to 58 years old and have all been found in various abandoned areas of the city since 2001, per CBS Chicago. For more than two decades now, these cases have haunted the city and the families of the victims. In total, 51 women have fallen victim to the mysterious killer, who investigators call the "Chicago Strangler." A majority of the women killed are Black, some were involved in sex work, and others experienced addiction. The bodies of these women have been found in dark and obscure places that are abandoned or used for dumping in the city's predominantly Black and poorer South Side.
The possibility of a suspected serial killer came to light thanks to an investigative journalist named Thomas Hargrove. He founded the Murder Accountability Project to track all of the homicidal crimes in the U.S. that remain unsolved. In doing so, he managed to connect the murders of 51 women, all killed outdoors by strangulation or suffocation, and all found close to or within the same geographical area in Chicago. In an interview with NPR in 2019, Hargrove stated it is highly unlikely that these are 51 separate murders committed by different culprits.
Why the cases are still unsolved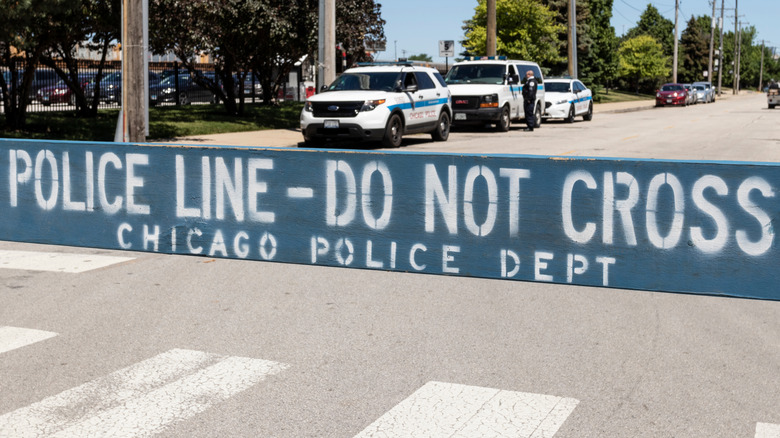 Jonathan Weiss/Shutterstock
Thomas Hargrove strongly believes that one, two, or maybe even three men are behind these strangulations. So why are these cases still unsolved? It all starts with the Chicago Police Department. As demonstrated by Hargrove's project, it was his own independent investigation that introduced a pattern to the police and media. In 2019, the department created a task force to look into the findings but deduced that there was no connection that could link the cases to each other, per WGN9. They also concluded that there was no DNA evidence to connect them to anything in the database.
Hargrove maintains there are a lot of other factors that stand in the way of these cases being solved. He points to the Chicago Police Department's poor management of these cases and says that with every murder, a different investigator is assigned, which hurts the chances for intrapolice conversations and potential exchange of evidence (via NPR). In addition, there is evidence from each case that has yet to be shipped to forensic labs for processing, which makes it even more difficult to make potential connections. And then there's the problem of procedure, which requires separate homicide reports for different figures in the city's political sphere. This adds more confusion and prevents investigators from making the connection that Hargrove has.
The story is the subject of a new Discovery+ series, "The Hunt for the Chicago Strangler," premiering on December 3, 2021.