Aretha Franklin's Relationship With Smokey Robinson Explained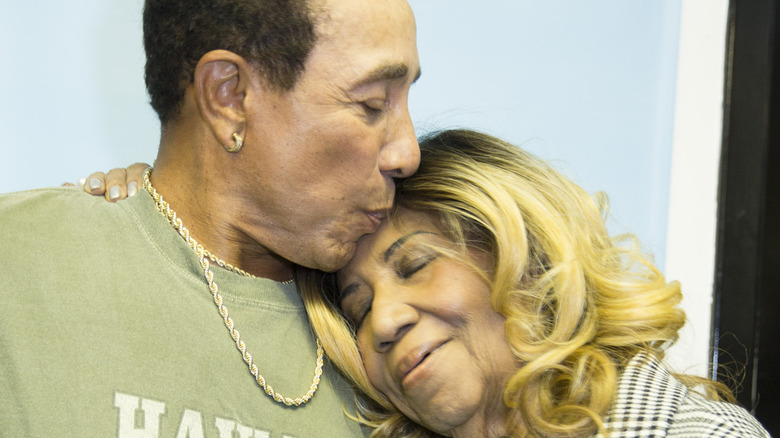 Monica Morgan/Getty Images
The well-received 2021 Aretha Franklin biopic "Respect" reminded audiences what should have never been forgotten: Aretha Franklin is without a doubt one of the 20th century's greatest singers. The movie, however, also effectively illustrated that Franklin, an Atlantic Records recording artist later known as the Queen of Soul, came up in one of the most fertile eras in American popular music. Smokey Robinson was among the great musicians from that era — a Motown Records star who first made his name with a rhythm and blues group called The Miracles, according to Biography.
Robinson is credited with thousands of songs, 37 of which made the top 40. Franklin, for her part, charted nearly 50 singles with 17 landing in the top 10 on the Billboard Hot 100, according to Billboard. The relationship between the two musicians stretches far beyond their time in the music industry, though, as Robinson revealed to CBS News following Aretha Franklin's death in 2018. The truth is, Aretha Franklin's relationship with Smokey Robinson began long before either musician was as famous as they would one day become.
Aretha Franklin and Smokey Robinson were friends since childhood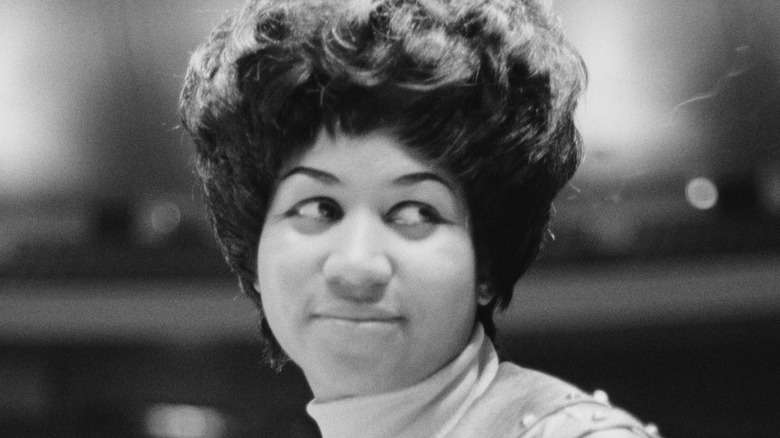 Michael Ochs Archives/Getty Images
Some first remember hearing Aretha Franklin's timeless singing voice emanating from a scratchy old LP or blaring from a radio. Smokey Robinson, however, first heard her sing when he was a boy. Robinson told CBS News that he went to the home that Franklin's father, Reverend C. L. Franklin, owned in the same Detroit neighborhood where Robinson grew up, which he described as a "mansion." 
Robinson said, "We're walking through the house to see and I hear this little voice and a piano playing in this room ...."  Although Franklin was only a young girl at the time, Robinson said he "peeked in" and saw Franklin, who he described as singing "almost" like an adult, and this brief encounter was the start of a lifelong friendship between the two musicians. 
Aretha Franklin and Smokey Robinson would go on to perform together several times throughout their legendary careers. In fact, Robinson would even sing an emotional rendition of "Really Gonna Miss You," at Franklin's funeral according to Rolling Stone. At the service, Robinson also called Aretha his "longest friend," which he also elaborated on to CBS News. 
"It was always wonderful to do anything with Aretha," he said. "Aretha was like I said, my ace. She was my baby. We were really, really close, and to do anything with her was always a joy." Luckily, the music of Aretha Franklin and Smokey Robinson will live on long after both musicians are gone.