Why Prince's Sister Says The Musician Predicted His Death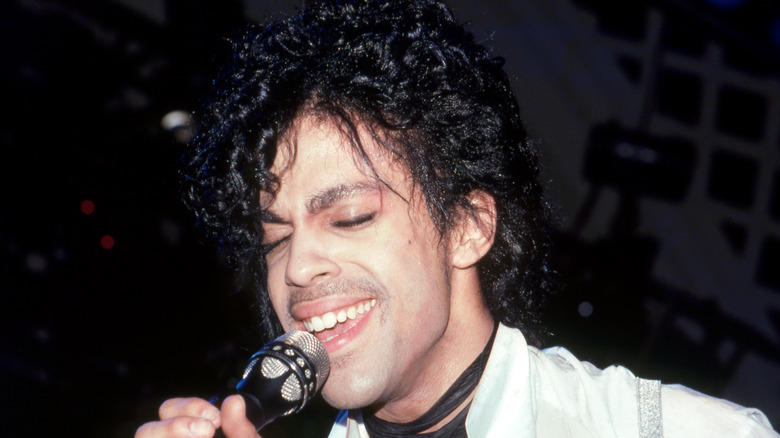 Icon And Image/Getty Images
One can say that there's really no way for anyone to truly predict their own death — when it's time to go, it's time to go. Still, there have been many examples through the years of famous people, including athletes, actors, and musicians, who may have made a passing comment or two about death or dying that proves eerily prescient when they eventually pass away. That brings us to the topic of Prince, the legendary singer, guitarist, and songwriter (among many other talents) who died on April 21, 2016, at the age of 57, following an accidental overdose. Tragically, this came after he had apparently battled an opioid addiction behind the scenes.
John Lennon frequently mentioned that he'd never make it to the age of 40 (which happened to be his age at the time of his murder) and Tupac Shakur hinted multiple times that he would likely die young — he was just 25 when he was murdered in 1996. Meanwhile, John Denver was the first person to record his composition "Leaving on a Jet Plane" (albeit under another title), and Jeff Buckley recorded the songs "Last Goodbye" and "Dream Brother," the latter of which specifically referenced drowning. Prince's death "prediction" came in a totally different way, and it was one that his sister Tyka Nelson has discussed in multiple interviews.
Prince said he felt he had 'done everything' he had set out to do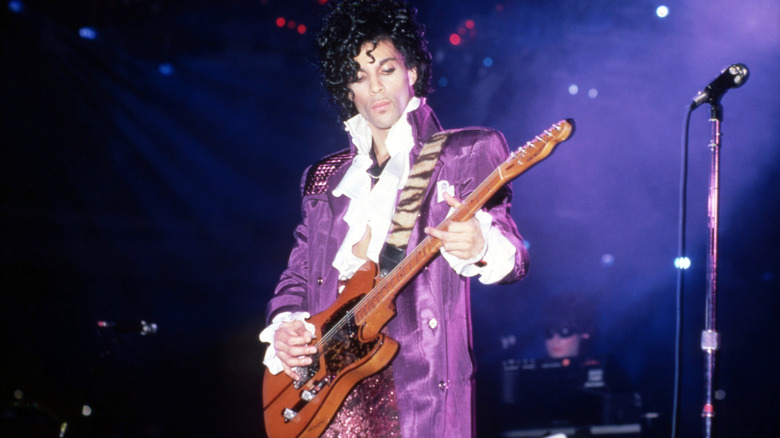 Icon And Image/Getty Images
During a 2017 appearance on the U.K. chat show "Lorraine," Tyka Nelson recalled a chilling moment that came three years before her brother's death. Speaking to host Lorraine Kelly, Nelson recalled that the call came from an "unknown number," and she was surprised to hear from Prince, who tried to verify her identity, only for her to say that she still recognized his voice after all those years. She then focused on the words that made her believe the rock and pop icon was predicting his own death. "We were just walking and talking and he said, 'I think I've done everything I've come to do,'" Nelson remembered, as quoted by People.
Nelson continued her recollection by telling Kelly that she soon made plans to buy jewelry for Prince's funeral and also wanted to tell their relatives that his days might be numbered. "So it took an actual three years from the time I got the call at McDonald's ... when I got the call that he had passed, I knew immediately what they meant because I was just kind of waiting for that day," she said, adding that she believes it was her family's Native American heritage that made her and her brother capable of "[sensing] things."
This wasn't the first time Nelson had opened up about being prepared for Prince's death. She told a similar story to Entertainment Tonight in October 2016, though at that time, she noted that she had been expecting the tragedy for two years. "It was a two-word phone call: 'He's gone.' And I knew who he meant," Nelson explained, referring to the call she received from one of Prince's employees right after the singer died.
Tyka Nelson said her brother's death nearly drove her to relapse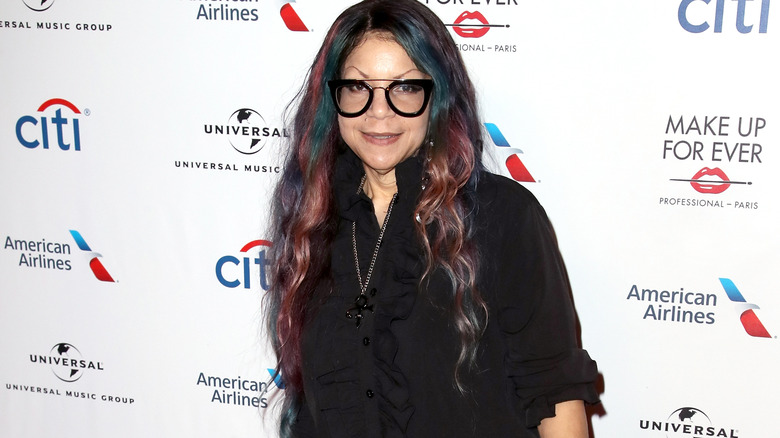 David Livingston/Getty Images
Although Prince's death seemingly wasn't as shocking to his sister as it was to his legions of fans, Tyka Nelson was nonetheless devastated by her brother's loss, so much so that she nearly gave in once again to her personal demons. According to People, Nelson had previously become addicted to crack cocaine following the death of her parents, though Prince helped her get clean as she entered a rehab center. But when Prince died, she came close to relapsing.
"I had the hardest time [out of all her siblings]. We had spent all of our lives together. It probably only hit me last October." Nelson said on her 2017 "Lorraine" appearance. "This is the first time I've not used drugs and alcohol to mask the pain of grief. This is the first time what I'm feeling has come out in music, not drugs and alcohol."
In the years since Prince's death, Nelson has been heavily involved in preserving his musical legacy, telling Rolling Stone earlier this year that she "won't get off this planet" until fans get to hear every bit of unreleased music her brother had recorded.
If you or anyone you know is struggling with addiction issues, help is available. Visit the Substance Abuse and Mental Health Services Administration website or contact SAMHSA's National Helpline at 1-800-662-HELP (4357).