The Nutcracker Ballet Story Explained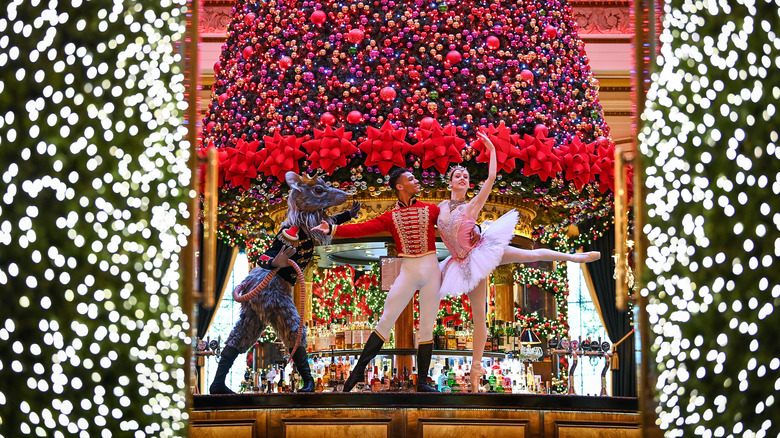 Jeff J Mitchell/Getty Images
Few works of art are as synonymous with the holiday season as Petipa, Ivanov, and Tchaikovsky's "The Nutcracker," with an iconic score instantly recognizable around the world. Though everyone is familiar with the "Dance of the Sugarplum Fairies," less are certain why those sugarplum fairies are dancing in the first place. "The Nutcracker" follows a bit of a surreal Christmas story as a girl finds herself amongst a world of living toys.
The ballet begins during a Christmas Eve party, where a girl named Clara is delighted when her godfather Drosselmeyer arrives with toys, including a nutcracker that she takes a liking to, but her brother Fritz breaks it (via Nutcracker Ballet). When Clara sneaks back to the tree at midnight to check on the repaired nutcracker, she shrinks, and witnesses a battle between an army of mice and toy, tin soldiers, led by her beloved nutcracker. It looks like the mice are going to win until Clara throws her slipper at their king, killing him; the nutcracker then escorts Clara through a land of snow, turning into a handsome prince in the process.
Most of the ballet is a dream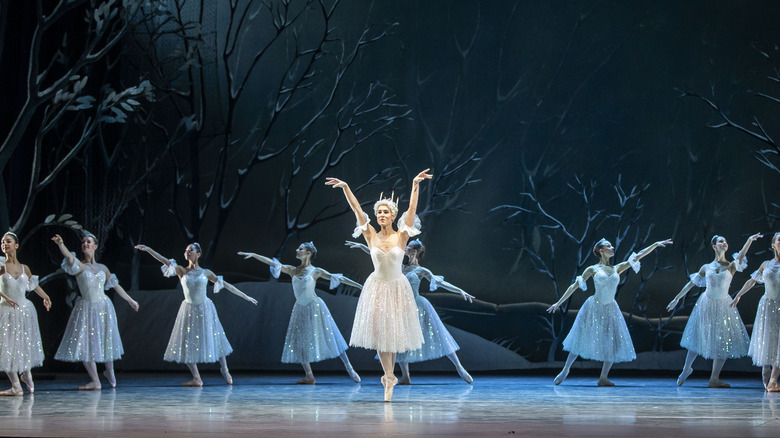 Gabriel Kuchta/Getty Images
After their dance through the Land of Snow, Clara and the Nutcracker waltz through the Land of Sweets (via Nutcracker Ballet). Here is where the famous sugar plum fairies arrive, and after hearing of the bravery of Clara and the Nutcracker, the fairies reward the victorious pair with a series of dances that accompany different sweets from around the world, from Spain to Arabia to China. After a final waltz between the fairy and her cavalier, Clara awakes to find herself by the Christmas tree with her nutcracker.
According to Britannica, the plot is loosely based off "The Nutcracker and the Mouse King," a fantasy story written by E.T.A. Hoffmann. The original story was more dark and disturbing, with choreographer Marius Petipa deciding to take a lighter approach to Clara's Christmastime dream when adapting it for the stage. Though the original dance was unsuccessful, minus Tchaikovsky's instant classic score, the ballet grew in popularity over the 20th century to become the Yuletide staple it is today.