The Real Reason Meredith Kercher's Convicted Murderer Was Freed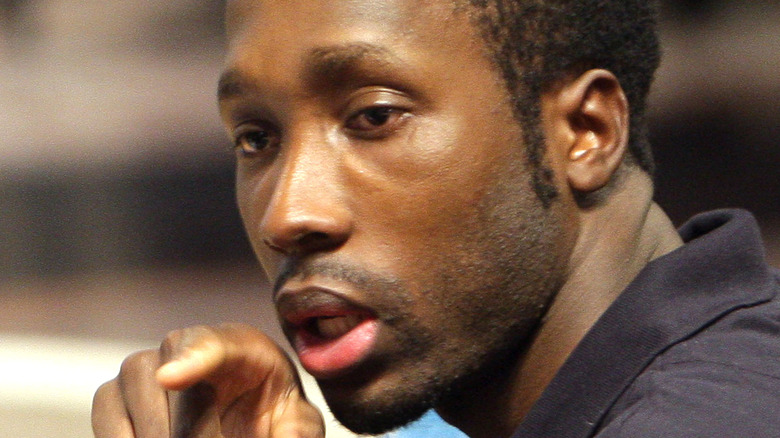 Franco Origlia/Getty Images
In late November 2021, Italy released prisoner Rudy Guede, the man convicted of the 2007 murder of Meredith Kercher that also led to the arrest, conviction, and subsequent acquittal of Amanda Knox and her ex-boyfriend Raffaele Sollecito. Though Ivory Coast national Guede only served 13 years of his 16-year sentence, he was freed early for good behavior, The New York Times reported.
This isn't the first time Guede's sentence has been reduced. Initially, he was sentenced to 30 years in prison — it was reduced to 16 years on appeal due to his youth and lack of a criminal record (via The Guardian). Guede had also been on a work-release program since 2019, according to The Times. Since Guede's work-release program began, he has volunteered at a soup kitchen in the mornings and worked afternoons at a library devoted to criminology.
As Knox pointed out in a Twitter thread about Guede's release, she and Sollecito had been sentenced to 26 years in prison before their convictions were overturned; they spent nearly four years in prison for the crime Guede was convicted for.
Guede's story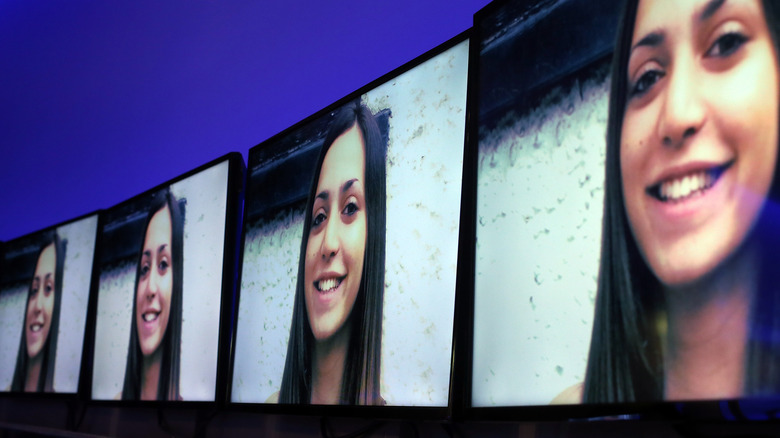 Franco Origlia/Getty Images
Meredith Kercher was a 21-year-old British student studying abroad in Perugia, Italy, when she was stabbed to death inside the apartment she shared with Knox, her 20-year-old American roommate. Knox and Sollecito were soon arrested for the death, followed by Guede, an acquaintance of the flatmates, whose bloody fingerprints and DNA were found on the scene.
All three were convicted for the murder, and all three maintained their innocence, with Knox and Sollecito saying the blame rested solely with Guede — and Guede continuing to blame the former couple, even today. In an interview with The Sun after his release, Guede, now 34, only said he had "blood on his hands" because he was unable to save Kercher. Guede — who fled to Germany after Kercher's death — told the British tabloid that the court found that he tried to save Kercher "by putting towels on her wounds."
"The court convicted me of being an accessory to murder purely because my DNA was there, but the [legal] documents say others were there and that I did not inflict the fatal wounds," he claimed. "I did not inflict the stab wounds. I know the truth and [Knox] knows the truth."
It's unclear what documents he is referring to, beyond his own testimony, in which he claimed that he was in the bathroom when a man stabbed Kercher. No significant physical evidence ties Knox and Sollecito to the deaths.