How The Shape Of Georgia Was Decided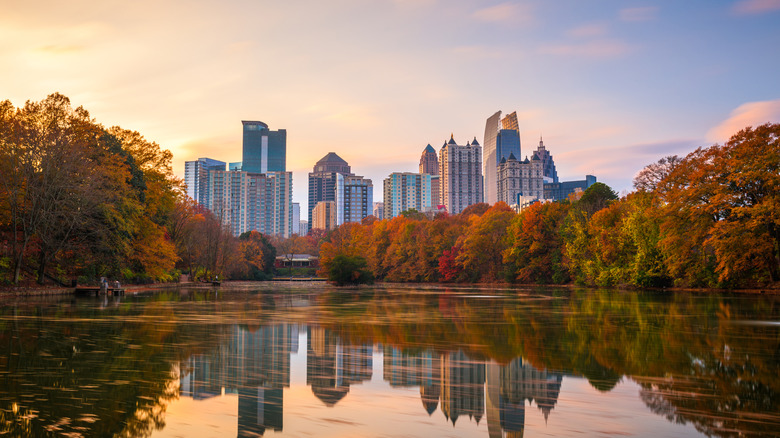 Sean Pavone/Shutterstock
Geographically, Georgia is situated in the southeast of the U.S., nestled between the Carolinas, Tennessee, Florida, and Alabama. The neatly-defined borders across the country might look beyond refute on a colorful map, but they were hotly contested in the infancy of the United States.
Georgia's story is no different, of course. The Peach State, per History, was founded in 1732, officially becoming a state on January 2, 1788. Fascinatingly, the colony was far bigger at the time of its founding, encompassing large parts of what are known today as the states of Mississippi and Alabama. Here's how the current borders of Georgia were determined.
New Georgia Encyclopedia reports that James Oglethorpe originally founded the British colony of Georgia. Oglethorpe was born in London to the wealthy Theophilius and Eleanor Oglethorpe. He, the couple's 10th child, followed in the footsteps of his father and elder brothers by becoming a representative of the region of Haslemere in the House of Commons. Along the way, he became a prominent figure in national politics by spearheading reform of British prisons, after a friend, Robert Castell, died from smallpox after being incarcerated with a cellmate who had the disease. Oglethorpe became so influential that King George II authorized the creation of the colony of Georgia in 1732, with Oglethorpe as one of the trustees who would lead it.
The Orr-Whitner line rounds out the state of Georgia to the south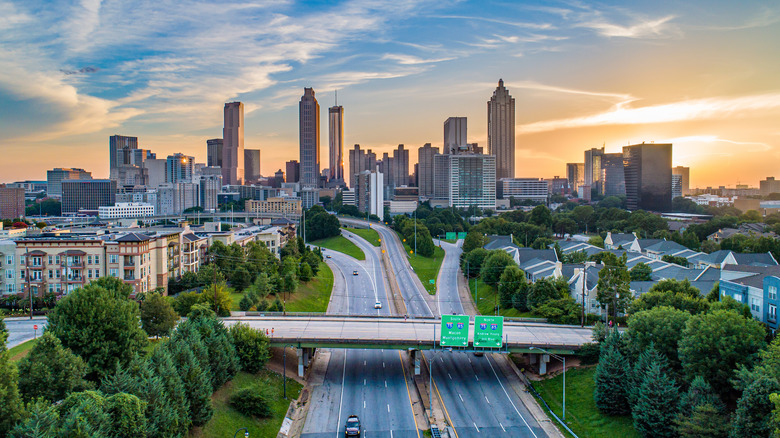 Kevin Ruck/Shutterstock
The colony was, the New Georgia Encyclopedia goes on, envisioned as one where skilled tradespeople could put their talents to the best use, a society free of fortune-hoarding and class struggles. There were 114 people who first set sail, Oglethorpe among them, and arrived in what would be the United States two months later. From Port Royal (essentially where South Carolina ended), the colonists eventually made their way to Yamacraw Bluff, on the Savannah River, where land was cleared and the town of Savannah started to take shape.
The Savannah River continues to border northeastern Georgia and South Carolina. The western border of the state was embroiled in the controversy that surrounded the Georgia Compact of 1802, per the New Georgia Encyclopedia, in which the so-called Yazoo lands (named for the river) were claimed by the government. Finally, today's border between Georgia and Florida to the south, per USA Today Money, was agreed upon by the two states in the 1860s, after an 1859 survey by Gustavus J. Orr and B. F. Whitner identified the Orr-Whitner line.