This Is How Merriam-Webster Chooses Its Word Of The Year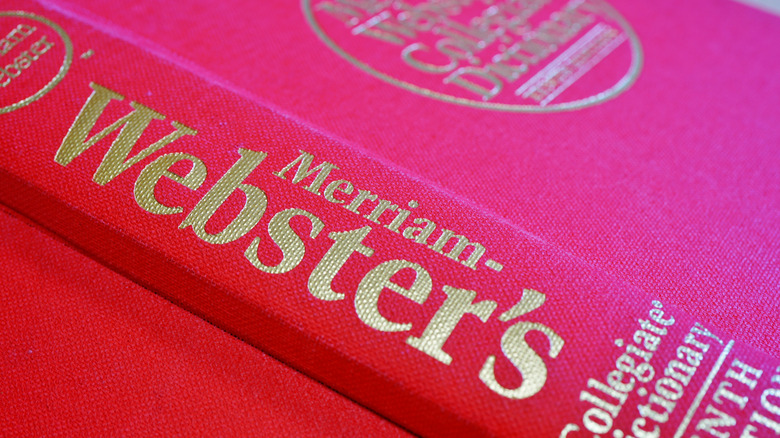 EQRoy/Shutterstock
Sometimes a single word can capture the significance of a national moment, feeling, or a cultural shift. The major dictionaries certainly think so. For the last two decades or so, at the end of each year, they've each published their Word of the Year — a word or phrase of great societal importance in the public sphere over the last 12 months.
Although Merriam-Webster was founded in 1831, the company only began publishing its Word of the Year selection in 2003, per Global News, in which "democracy" was the winner. Presumably, that was for the start of the Iraq war and the plan of the George W. Bush administration to install a democracy in place of the dictatorship under Saddam Hussein. Since then, "blog," "w00t," "bailout," "they," and "feminism" have all been among the dictionary's selections. 
"We are in a period of time when terms of identity, whether it's transgender identity, racial identity, ethnic identity, the pronouns that we use ... are the object of a huge amount of concentrated attention in our language," Peter Sokolowski, Merriam-Webster's editor-at-large, told CNN. In 2021, Merriam-Webster had among its top 10 "insurrection," "woke," "nomad," "cicada," and "meta." But it's Word of the Year for 2021 was "vaccine" — perhaps a fitting follow-up to its 2020 word: "pandemic." "[Vaccine] was a word that was extremely high in our data every single day in 2021," Sokolowski said to the Associated Press (via the Guardian).
Merriam-Webster's Word of the Year is data-driven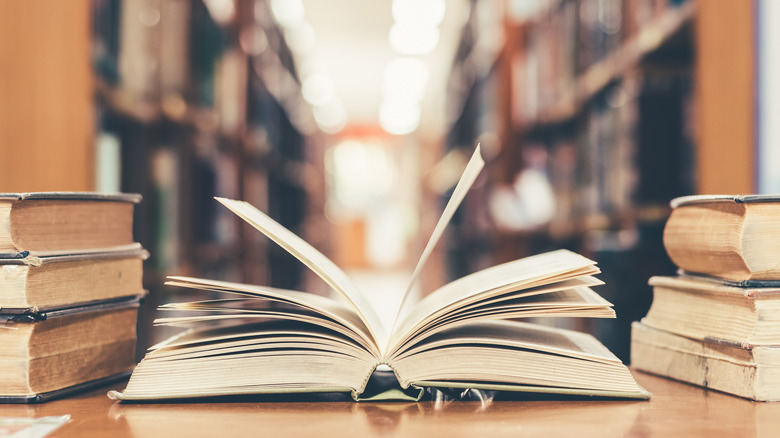 Chinnapong/Shutterstock
But how does Merriam-Webster come up with its top 10 list — and finally select its Word of the Year? While some dictionaries select their Word of the Year through a nomination process, per NBC News, which then goes to a committee debate and vote, Merriam-Webster chooses their word differently. According to the Merriam-Webster website, their Word of the Year is determined by popular usage and must meet two criteria: the word must have been a top online lookup at Merriam-Webster.com over the past 12 months, and it must have seen a significant increase in lookups over the previous year — meaning it had to have been on the dictionary's radar the year before.
Merriam-Webster is keenly aware that words often scale-up in searches because they are political in nature. Those words are carefully scrutinized at the company because of their great importance in how definitions can shape public understanding and debate. "In controversial times or uncertain times, there is this neutral and objective arbiter of meaning and that is the dictionary," Sokolowski told CNN. "That's why we revise constantly to make sure our dictionary is accurate, but it also means that there is a sort of constant."