This Was The First Woman To Attend The Citadel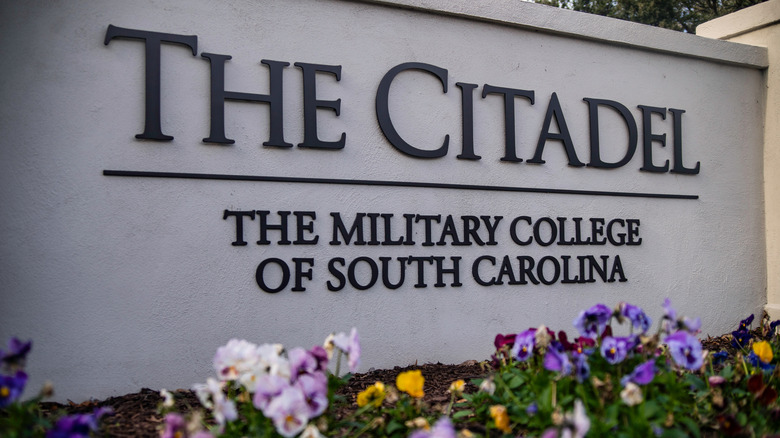 Forge Productions/Shutterstock
When the first woman joined the freshman class at the all-male Citadel, the Military College of South Carolina in Charleston on August 12, 1995, it came after a hard-won, two-and-a-half-year legal battle to open the state-funded school to women. On that day, after 152 years and a ground-breaking turn of events, 20-year-old Shannon Faulkner joined the Corps of Cadets, the regiment for all undergraduate men (via Harvard), as the first female cadet to attend day classes at the prestigious academy. But the victory was bittersweet. The school fought against admitting her right up to the day before she was set to start in a "last-ditch appeal" to U.S. Supreme Court Chief Justice William Rehnquist, who rejected it, according to The Washington Post.
She and her family had endured unimaginable abuse in the fight to open the school to women. They received death threats and had sexist graffiti sprayed on their home in Powdersville, South Carolina (via The New York Times). The vandalism and harassment increased during the long court battle, but some of the worst abuse purportedly came from the cadets themselves.
'Psychologically Wrecked' by The Citadel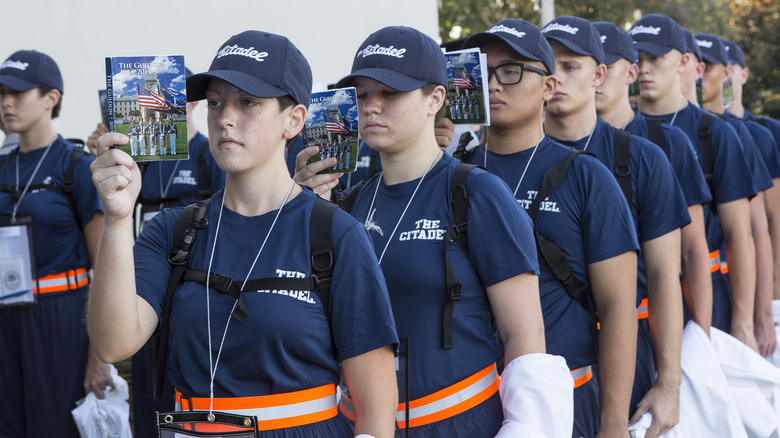 Richard Ellis/Getty Images
By the time Shannon Faulkner actually started school at The Citadel, where she was escorted on the first day by U.S. Marshals and her parents, she was "physically ill and psychologically wrecked by the unremitting fury of her peers," according to an excerpt from Susan Faludi's book, "Stiffed: The Betrayal of the American Man." She spent most of her first couple days at the school in the infirmary and dropped out after a week, citing emotional and psychological abuse and exhaustion. The male cadets celebrated on campus after she left (via Military Wiki). "I know so many people who are either mad at me or disappointed in me," she told reporters as she left The Citadel (via The Globe and Mail).
Faulkner went on and became a high school English teacher. She went back to The Citadel in 2018, but this time she was invited to speak at a symposium honoring another female graduate (via The Washington Post). Nancy Mace went on to become the first female graduate of the military college in 1999. Hundreds of women have now come through the ranks at the institute. As of 2018, women made up 10% of the 516-member graduating class and 9% of all undergraduates, The New York Times reported.