The Odd Mystery Behind Charles C. Morgan's Death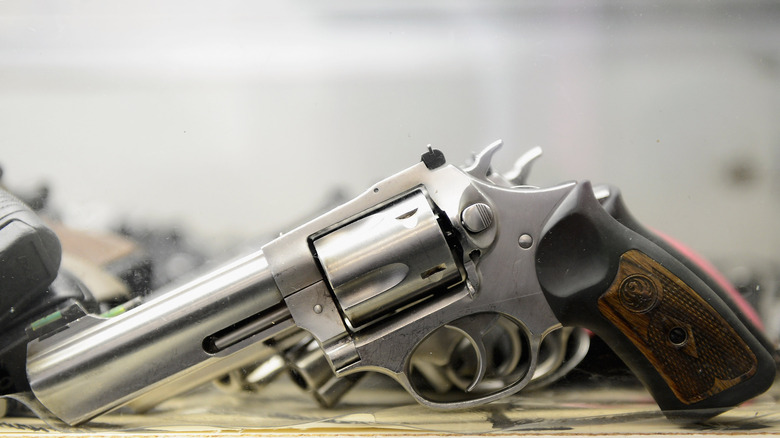 Kevork Djansezian/Getty Images
Charles C. Morgan was an escrow agent in Tucson, Arizona, when he was found dead in the desert about 40 miles west of the city in May 1977. The circumstances of Morgan's death have baffled his family and investigators ever since. The businessman first disappeared in March of that year. Yet, after three days missing, he turned up at home in the middle of the night with one shoe missing and one plastic handcuff on his ankle and another set on his hands. He couldn't talk to his wife, but he wrote that he had been poisoned with a hallucinogenic drug that could seriously injure or kill him. He refused to let her call a doctor or the police. She nursed him back to health, but over that following week, before his voice returned, he hinted that he was a secret agent for the government (via Unsolved).
It's believed that Morgan had done some work for organized crime. Journalist Don Devereux worked on the Morgan case for "Unsolved Mysteries" and said that the businessman "was around the edges of a couple very large organized crime groups in Arizona at the time."
"It was easy to get in over your head, and I suspect that over the years, Mr. Morgan was in that kind of situation," Devereux said (via Unsolved). "He was a straight businessman that probably got a little too close to the flame."
Morgan's body was found in the desert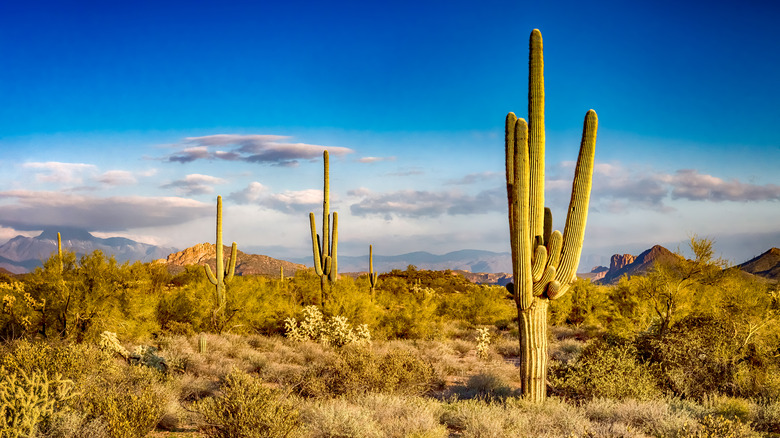 Andrey Bocharov/Shutterstock
At the time of his disappearance, Charles Morgan had recently testified in a secret state investigation of criminal activity along the border of Arizona and Mexico, according to Tucson. It was also reported that Morgan had told people he was working undercover for the Treasury Department.
Two months after his first disappearance, Morgan went missing again. Eleven days later, his body was found in the desert near his Mercury Cougar. He was wearing a bulletproof vest and had died from a bullet wound to the back of his head. He had been shot with his own .357 magnum (per Unsolved). The Pima County Sheriff's Department said that before the businessman died, he had been hiding out at a motel for more than a week and that an acquaintance said he was trying to buy back "a contract on his life" from a hitman. The sheriff's department ruled Morgan's death a suicide, but the medical examiner's office listed the shooting as an "unsolved death" (via Tucson). Morgan's wife, Ruth Morgan, told "Unsolved Mysteries" her husband would never have killed himself. Morgan's killer was never caught, and it's now a cold case that remains a mystery to this day.