What Jake Harris From Deadliest Catch Is Doing Now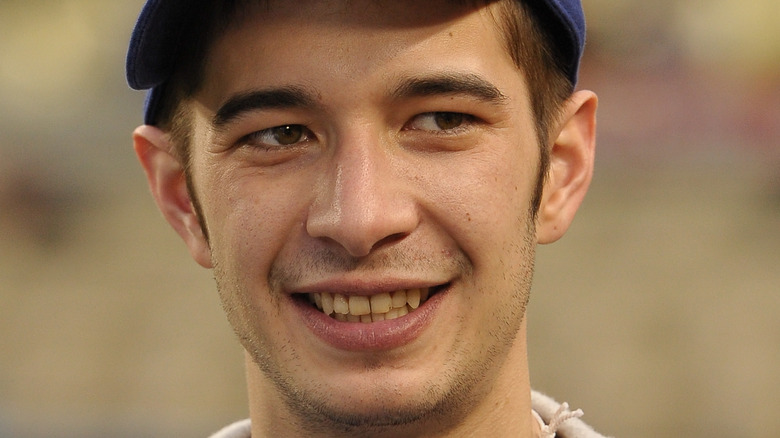 Noel Vasquez/Getty Images
According to the International Labour Organization, a study in 1999 found that, three years prior, the United States' fishing industry saw 16 times more deaths than the country's police or firefighters, and in a more recent report, it remains a dangerous profession (via Juneau Empire). 
Television's "Deadliest Catch" provides an alarming glimpse into the dangers of fishing. The show follows fishing teams and provides fascinating and frightening insight into their lives both on and off the boats. One such team was helmed by Phil Harris, per Outsider, who made his debut on the second season of the show. In 2010, tragically, Harris died, soon after a stroke sustained while bringing in his catch. The experience profoundly affected his sons, Josh and Jake Harris.
Jake Harris, People reported at the time, has a deep conversation about the fishing business with his father. "I just didn't expect this to happen so soon. That's definitely something where I would take over and take the responsibility," said Jake, who did indeed go on to feature very prominently in the show in his father's stead. 
Jake Harris has been in a bad place since his father's death
Noel Vasquez/Getty Images
As Republic World reports, the Harris brothers took command of their father's boat after his death, but the arrangement didn't last very long. Two years later, Jake Harris left the limelight and pressure of reality television behind. Throughout his time with "Deadliest Catch," Republic World goes on, his addiction to opiates, which he said he developed as a skater ("I was not very good ... I broke some limbs is how I got addicted to opiates") was well documented.
TMZ adds that the troubled star has been arrested multiple times, with a DUI offense in the year of his father's death and a combined drug possession and car theft offense in April of 2017. Jake reappeared for the conclusion of the 16th season of "Deadliest Catch," but was jailed in August of 2019 for "driving under the influence and possession with intent to manufacture or distribute heroin," per Oxygen. He received an 18-month sentence for the incident, which involved a confrontation with a ranger of Bayview State Park in Washington.
In response to the sentence, per Oxygen, Skagit County attorney Haley Sebens said, "it's hopeful that Mr. Harris take[s] advantage of treatment opportunities following his release from prison." Here's hoping the former star who was admired by so many can turn things around.