The Real-Life Inspiration Annie Is Based On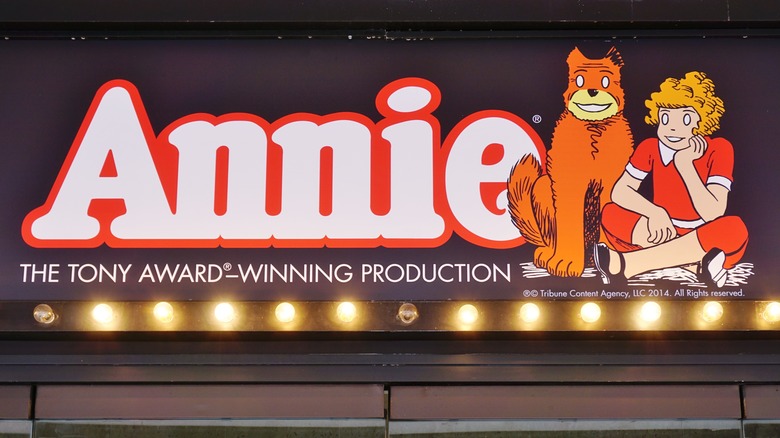 EQRoy/Shutterstock
The "Annie" franchise is one of the most beloved American musical productions of the 20th century. The tale of the red-headed orphaned girl, who is chosen to leave her orphanage and its brutal director for the life of luxury in the care of a wealthy businessman, is a rag to riches story that people just can't get enough of.
To most, the story started off as a comic strip, then a Depression era radio show, and finally it was turned into a movie in 1932, per IMDb. Later, it hit the theater stages as a musical and made its Broadway debut in 1977 (via Playbill), changing the franchise forever. The musical ran on Broadway for six years and earned a lot of Tony awards in its debut year, per Broadway World. Even after the production left the Great White Way, the 1982 film adaptation had already been released, only furthering the craze. At the height of the "Annie" popularity era, there were board games, clothes, wigs, and all sorts of accessories promoting the fictional character and the brand, according to The New York Times. Since the '80s, there have been two additional film adaptations, in 1999 and 2014, respectively (via Entertainment Tonight). And there was a Broadway revival in 2012, per IBDB. But where did it all begin?
Origins of Annie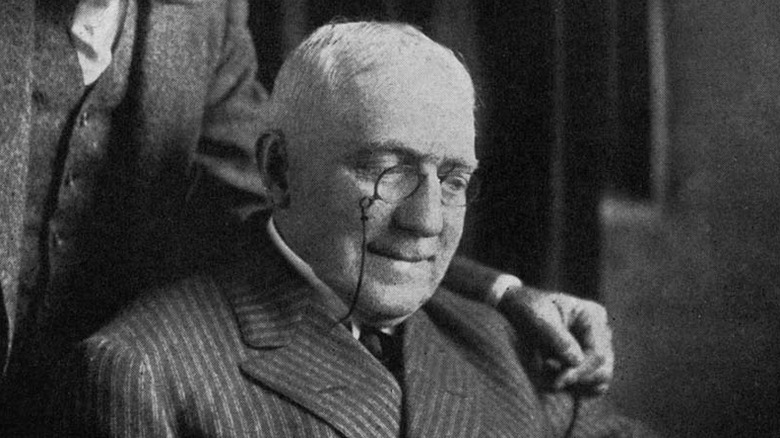 Culture Club/Getty Images
While each "Annie" film and production has slight changes from the other, Annie always remains an orphan throughout every remake or adaptation, likely because that's how the original creator of the character wrote it. Even though most people can trace the origins of the character to the "Little Orphan Annie" comic strip that Harold Gray created, he was inspired by a 19th century poem titled "Little Orphant Annie" by Indiana-born poet James Whitcomb Riley (pictured).
Riley wrote the poem in 1885, and it was based on a real-life girl, who was somewhat of an orphan. This particular girl was named Mary Alice Smith and lived with Riley and his family in the mid 1800s. In his poem, he makes several observations about her. When she wasn't doing house duties, Mary Alice was telling Riley and his other siblings some interesting and spooky stories. The subject of her stories always referenced these goblins coming after them, per Buckeye Muse.
Most of the poem seems to explain that these fearful goblins are always on the hunt for children to take away if they don't perform certain chores. Per Poet and Poem, Mary Alice emphasizes that if children don't want a goblin coming after them, then they should listen to their parents and teachers.