The Untold Truth Of I Survived...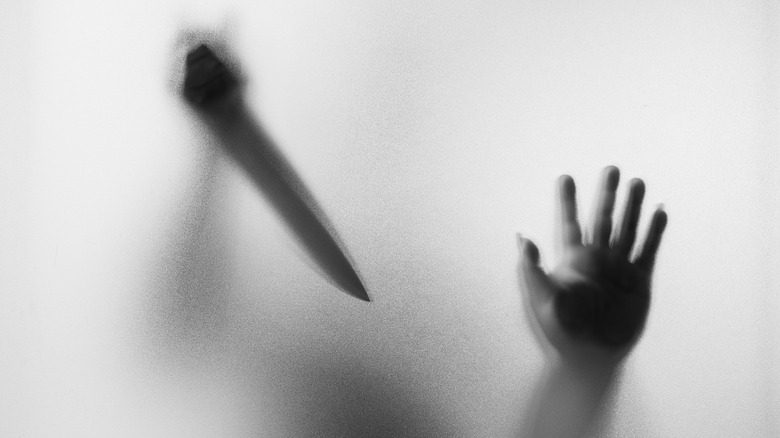 Bubbers BB/Shutterstock
At first glance, it would be easy to dismiss A&E's "I Survived..." series (2008 – 2014) as a cynical cash grab riding the wave of the general public's never-ending obsession with true crime. Cosmopolitan, for instance, currently has a top 37 list of true crime documentaries on Netflix, not top 5 or top 10. This includes shows like "Murder among the Mormons," "Murder by the Coast," "American Murder: The Family Next Door," "Night Stalker: The Hunt For a Serial Killer," and so on. Notice a pattern? Yeah, it's all murder, violence, horrific events, bloody crime scenes, and so on. Well, except for "Fyre: The Greatest Party That Never Happened," which is more of a portrayal of the murder of common human intelligence.
All of these samey offerings beg the question: how many of these things are there, exactly? And if a show is trying to wedge its hips into the crowd and beg for attention, how would it try to differentiate itself from its peers? What value would it bring to the table?
Such questions might have been on the minds of the creative team behind "I Survived...." even when it first aired in 2008. On the surface, the show looks like a low-budget collection of interviews with crime victims set to some dramatic sound swells and the occasional picture with text. And that's because... well, yeah, that's exactly what it is. But that's also the point: to hear (budget-friendly) testimonials from everyday folks about how they survived something horrible. 
Actually true stories from everyday folks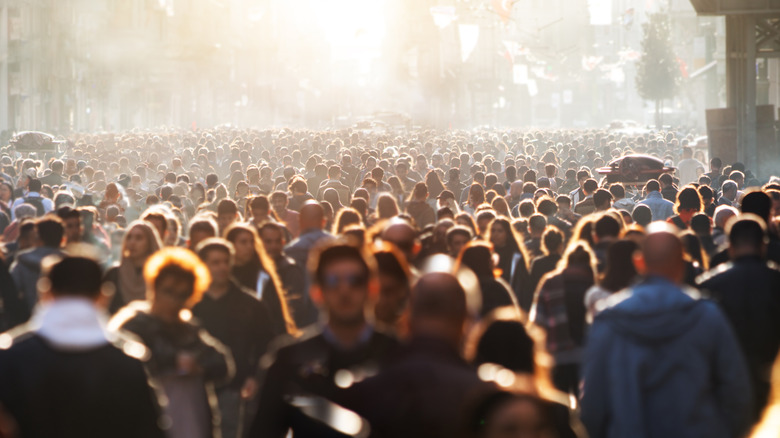 Aleksandr Ozerov/Shutterstock
In total, "I Survived..." survived to nearly 120 episodes, as IMDb says. Highlights included Season 3, Episode 1 about a gal whose arms got cut off in an assault, Season 2, Episode 11 about a lady shoved into a trash can with some snow and left to die, and Season 5, Episode 5, "Abducted by a Church Handyman" (the last one is available on YouTube). If you can't tell from this small sampling, "I Survived..." definitely specialized in the nonstandard, outré kind of attempted murder and death defiance. It was enough to make some folks wonder if the show was real, or if it went the route of "Ghost Hunting" or some other so-called "reality" TV featured on Pedestrian's fake show list.
Although some of the topics on "I Survived..." were over-the-top — intentionally, we assume, to create interest — the show's stories were actually completely authentic. There were no actors and "no frills," as My Lifetime put it. When watching an episode, you could totally tell that the guests were just regular folks you'd pass on the street. The show's pared-down, interview-style format allowed guests to just sit and tell a tale, which might have been part of the appeal of "I Survived...," and why it stayed on the air for so long.
This is good, because if someone is choosing to talk about assault, rape, near-death, etc., to the public, they should just be allowed to speak. 
Embellished drama for unequal events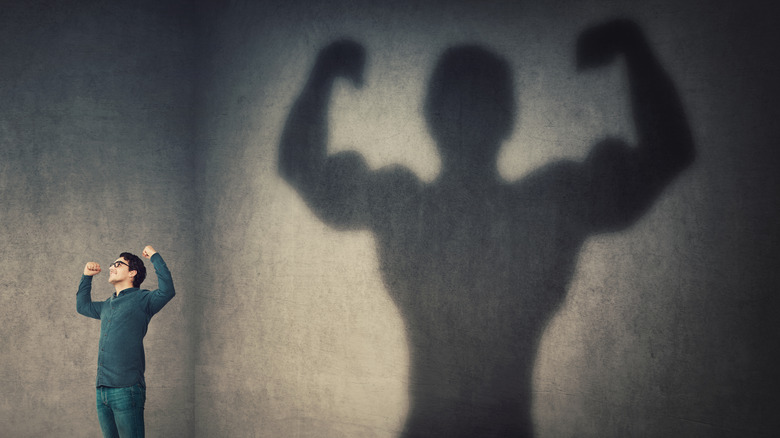 StunningArt/Shutterstock
On the other hand, it's easy to accuse "I Survived..." of the same main fault as any other entry into the true crime genre: usury. After all, some executives somewhere made money off of people's suffering, as usual. In "I Survived...," these tendencies were exaggerated, and stemmed directly from the authenticity of the show's guests.
Take Season 4, Episode 1, available in full on Daily Motion. In that episode, "Terry" got shot 11 times in the middle of the night in his house by his daughter's crazed ex-boyfriend. Then the ex-boyfriend set the house on fire with Terry and his family inside. It's pretty much anyone's "what in the world?" horrifying nightmare scenario. There's also "Anne" whose face literally got half-ripped off by a mountain lion when she was on a bike ride. 
And then there's "Earleen," who got choked by a dude loitering in the hotel lobby where she worked. This is frightening, of course, and Earleen was clearly very upset when she told what happened to her. Most of the story, though, consisted of her talking about seeing a creepy guy hanging around in the hotel. And so, "I Survived..." had to artificially inflate the drama of Earleen's story. Why? Because she's just a normal lady, which is what "I Survived..." was good at showing. There were more cutaways for her, more pictures with text that summarized what happened, that sort of thing. In the end, it seemed embellished and a bit usurious. 
I survived... network dealings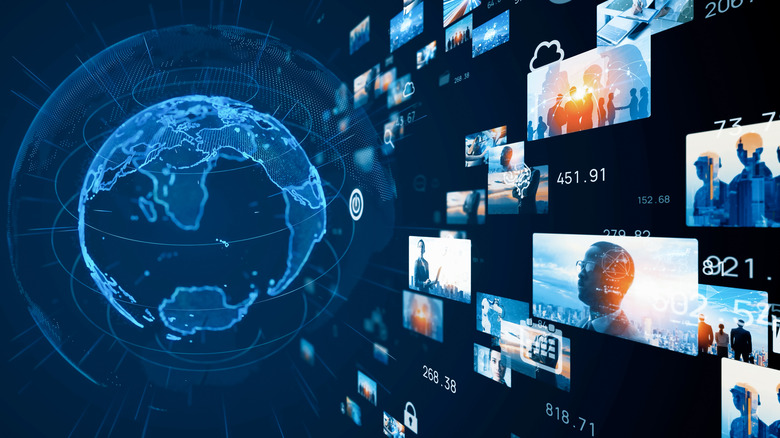 metamorworks/Shutterstock
"I Survived..." wasn't just the result of one person's singular vision. It was the by-product of an absurdly complex web of network dealings, teams and committees, and other business-to-business shenanigans. Its financial success and failure, as well as its supposed "no frills" identity, rode a long, long train to become what it was.
"I Survived..." first aired on Bio, a network derived from the Biography Channel, which was derived from a TV series that started back in 1987, as IMDb shows us. "Biography," the show, showcased biographies of everyone from Caligula to Sydney Poitier, to "The Beatles' Women" and Stone Cold Steve Austin. It went off the air for a while, but as Variety says, came back under A&E with features of deceased rappers Tupac Shakur and the Notorious B.I.G. Meanwhile, the Biography Channel, which had outposts in the U.K., Ireland, and Canada, was rebranded to "Bio" in 2004, as Everything Explained explains. Bio was an Australian network, and lasted until 2014 when it was rebranded as "FYI," per The Wrap. It's during this time that "I Survived..." originally aired.
But what team was actually responsible for "I Survived..."? A New Zealand-based outfit named NHNZ Worldwide, who apparently specialize in real journalism and the axiom "truth is stranger than fiction," as the NHNZ About page says. "I Survived..." was a commission from A&E, as the NHNZ "I Survived..." page states, which means that any unnecessary dramatizations in "I Survived..." were possibly a result of A&E's involvement. 
I survived... loads of spinoffs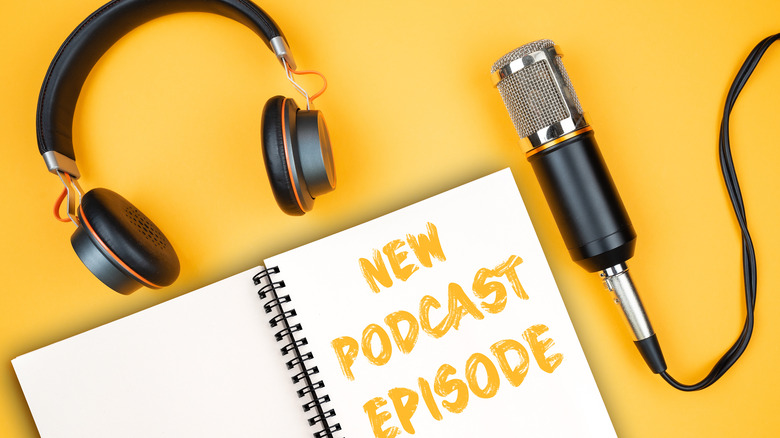 Christian Horz/Shutterstock
To wrap our heads around the tactics that went into making "I Survived...," we can turn to an A&E press statement on The Wrap. In what amounts to a crock-pot of business-speak buzzwords, it says, "The transition to FYI [from Bio] is the next phase in our strategy to bolster the A+E Networks portfolio by evolving and maturing our brands to allow for future growth in the rapidly changing media landscape." So what does this actually mean? If you said, "lots and lots of spinoffs for lots and lots of cash," you win.
One of the first spinoffs of "I Survived..." was "I Survived... Beyond and Back" in 2011, which focused on near-death stories such as those described in excerpts on YouTube. "I Survived... Beyond and Back" was formatted exactly like the original show, complete with pictures overlaid with text explaining bits of guests' stories. When the show aired, one of its guests held a Reddit AMA (Ask Me Anything) to talk about his experience. 
Fast-forward a decade and we've got "I Survived... The Podcast," a 2021 audio-only version of the show. The episode list on A&E describes loads of abductions, jealous rages, and even a machete wielder vs. school principal showdown. Additionally, August 2021 saw the first episode of "I Survived a Serial Killer," a 30-minute weekly series about, "what it is like to be one of the few people ever to escape from the clutches of a serial predator," per Syracuse.      
I survived... the reboot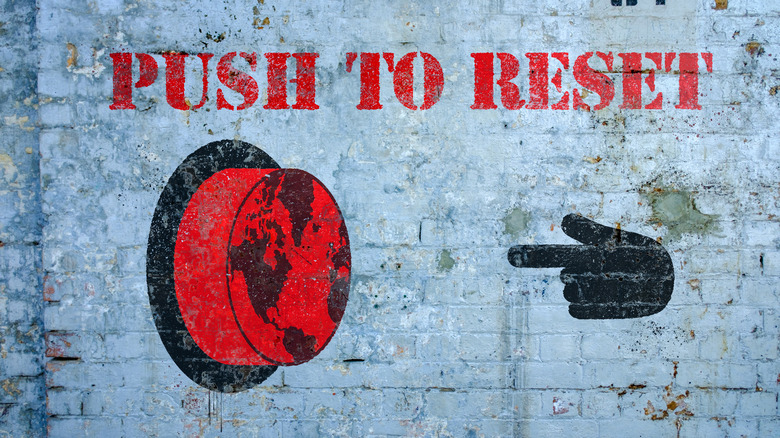 HollyHarry/Shutterstock
At present, "I Survived..." has lived up to its name, because the original show is back with a makeover. In what is possibly the beginnings of an MCU-like or "Conjuring" cinematic universe, "I Survived... the Podcast" and "I Survived a Serial Killer" came out around the same time as "I Survived a Crime," which aired in February 2021. "I Survived a Crime" is closest in essence to the original 2008 – 2014 show, except now it's got hidden camera-like footage for the smartphone era. Season 1, as the A&E website shows, contains 24 micro-episodes, about 20 minutes each, similar to the 30-minute "I Survived a Serial Killer" shows (as Syracuse says) and 30-minute-plus "I Survived... the Podcast" episodes (as Podcast One shows). 
The episodes for these shows, it should be noted, are all shorter than the original series' that aired from 2008 to 2014, which were at least about 45 minutes each. It looks like, as the aforementioned A&E press statement on The Wrap says, that the series' producers have indeed evolved and matured their brands "to allow for future growth in the rapidly changing media landscape."
Let's just hope that the production team at NHNZ Worldwide does their part to maintain something like journalistic integrity amidst their "contemporary factual television," as the NHNZ About page says. It would be a shame to miss out on real people's stories in lieu of dramatic sound cues and the distillation of true crime paranoia to the public.