What T.I.'s Life In Prison Was Really Like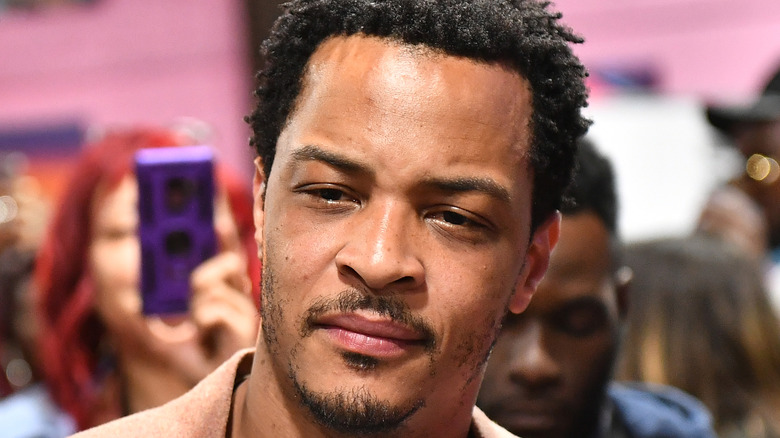 Paras Griffin/Getty Images
Rapper T.I. is a Grammy-winning artist and one of the most successful hip-hop entertainers to come out of Atlanta. Yet, with his success came a lot of legal troubles, but some of it started before and after fame. Over the years, the rapper has been arrested many times on a variety of offenses.
Born on September 25, 1980, as Clifford Harris Jr., T.I. discovered his love for rapping when he was just 9 years old. When he reached the age of 19, his rap dreams came true when he was signed to Arista Records, says Hip Hop Scriptures. The same year he released his first project was also the same year he was arrested on a drug possession charge (via Reuters). It would only go downward from there. 
As his popularity increased, so did his run-ins with police, and oftentimes these instances coincided. In 2004, he got nabbed for defying parole (via UPI). Eventually, his constant encounters with authorities landed him behind bars. After getting hit with another gun charge in 2007, he spent a year and a day in prison.
T.I. doing the time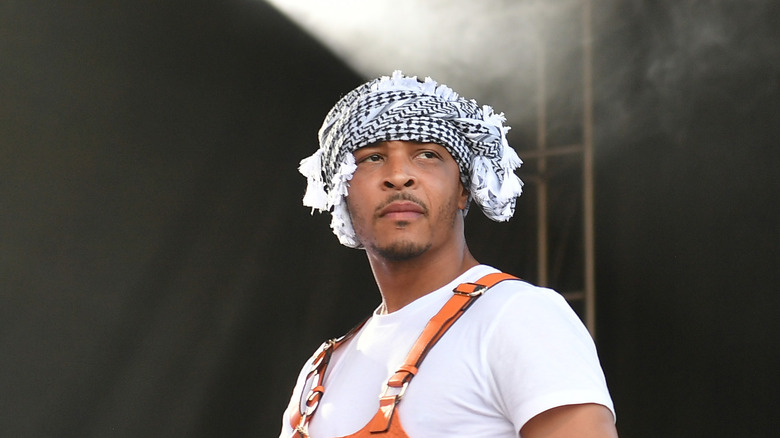 Paras Griffin/Getty Images
After getting caught with drugs in September 2010, a court found T.I. in violation of his probation agreement. The following month, he was sentenced to 11 months in federal prison, per ABC News.
The rapper would say in a 2012 interview that doing time for his crimes was no fun. "I don't think I have to sell the fact that prison sucks. When you have your liberties and the loves of your life taken away from you, it puts a lot of things in perspective," said T.I. (via HipHopDX).
T.I. is a married father with seven children, one of which is his stepdaughter from his wife and singer Tameka "Tiny" Cottle-Harris. While he was feeling discouraged behind bars, his wife was having another experience at home. In a sit-down interview the couple did in 2019, his wife revealed that she felt more self-sufficient and assertive while he wasn't around, per Page Six.
In another interview (posted on YouTube), T.I. says that despite what people might think inmates talk about in prison, for the most part, they are actually talking all day about simple things like having access to a fridge or being able to attend a relative's special event.