The Most Popular Shows In America 50 Years Ago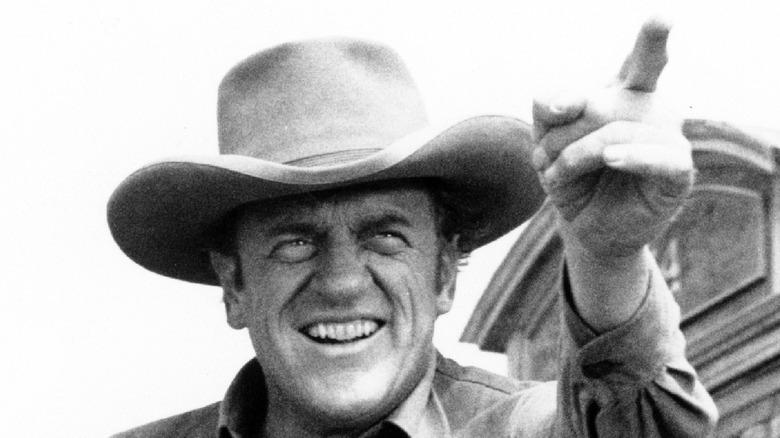 Michael Ochs Archives/Getty Images
TV critics are often quick to tell us that we are living through a second Golden Age of television, and when you look back at the biggest shows of the 21st century — from "The Sopranos" to "Squid Game" — it's hard to disagree. And what with all the countless streaming services vying for our collective attention, we are never short of something to watch. But isn't it true that we still spend a good deal of time scrolling around, trying to find exactly the right show?
However, American television isn't the force it used to be. According to Marketing Charts, American youth is turning away from traditional TV in vast numbers: Between 2019 and 2020, viewers aged between 18 and 34 dropped by a third, across both live and time-shifted TV.
It's a far cry from the early decades of TV, when a small number of channels would vie for the attention of ever-expanding American audiences and regularly attract audience numbers are only beaten today by major sports events. Here are the shows which, 50 years ago, were America's favorites.
The top-rated shows of the 1971-72 season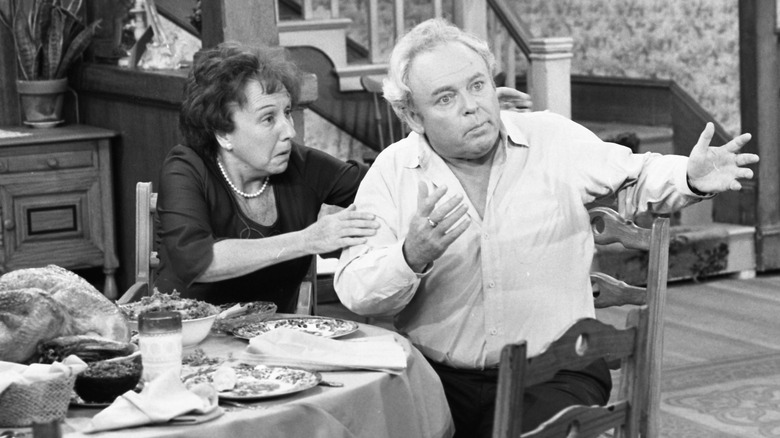 Donaldson Collection/Getty Images
According to Classic TV, the top 10 shows of the 1971-72 season each regularly attracted in excess of 14 million viewers per episode. The sitcom "The Mary Tyler Moore Show," the police drama "Adam-12," and the Sandy Duncan vehicle "Funny Face," which lasted just one season, were each just shy of finding 15 million viewers a week.
They were beaten in the ratings by the long-running detective show "Mannix," which by then was halfway through its eight-season run and attracting some 15.4 million viewers. Narrowly beating "Mannix" by a couple of hundred thousand viewers is the much-loved NBC comedy "Sanford and Son," which in turn attracted slightly fewer viewers than ABC's "Movie of the Week," the fifth-most-popular TV listing of the season, which was typically watched by around 15.9 million people.
Impressively, it's the Western institution "Gunsmoke" in fourth place, with the show — which was first broadcast all the way back in 1955, when it moved its beginnings as a long-running radio drama — attracting an audience in excess of 16 million. Medical drama "Marcus Welby M.D." was the third most popular show of the season, with more than 17 million viewers, just behind the variety spectacular "The Flip Wilson Show," which had 17.5 million.
But one show stands head and shoulders above all others in the ratings: "All in the Family" (above). Despite having only just hit the airwaves in 1971, Norman Lear's classic arrived with a bang, attracting an amazing 21 million viewers a week.