Is The US Really Boycotting The 2022 Olympics?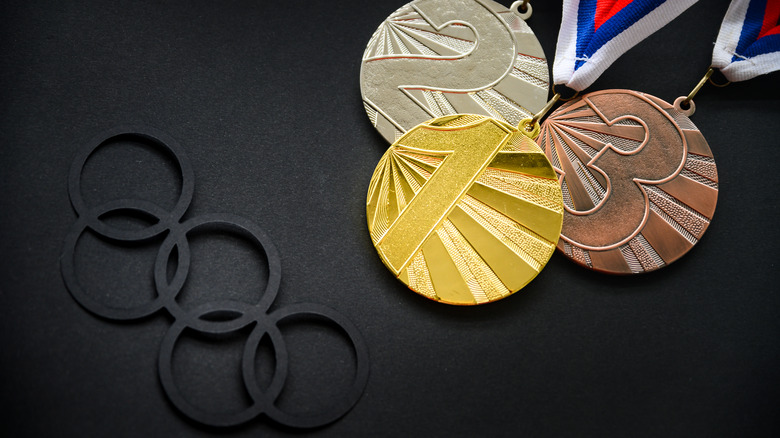 kovop58/Shutterstock
The Olympic Games are a global sporting event that the entire world watches. Nearly every country on Earth participates in a variety of games for notoriety, and hundreds of athletes prepare for the event to represent and win medals for their respective countries. The United States has participated in almost every Olympic Game since 1896. Yet, on December 6, President Biden announced that the participation of the U.S. in the forthcoming Winter Games in Beijing, China, will be limited. That's because the president will not be sending any official American representatives to China, reports Reuters. The news comes a week after Biden hinted that he was considering a boycott (via CNN).
The last time America boycotted the Olympics was during the 1980 Moscow Olympics (via Encyclopedia). Then, at diplomatic odds with the Soviet Union, former President Jimmy Carter made the decision that the U.S. would boycott and not partake in the event due to the Soviet Union's invasion of Afghanistan a year earlier, per History. And in that case, neither American athletes nor representatives went to Moscow. It was one of the biggest Olympic boycotts in history, and the only one the U.S. didn't participate in.
Fast-forward 40 years later, the U.S. will send its athletes to the 2022 Olympics but will also stage its second ever boycott of the Olympics.
Biden vs China's human rights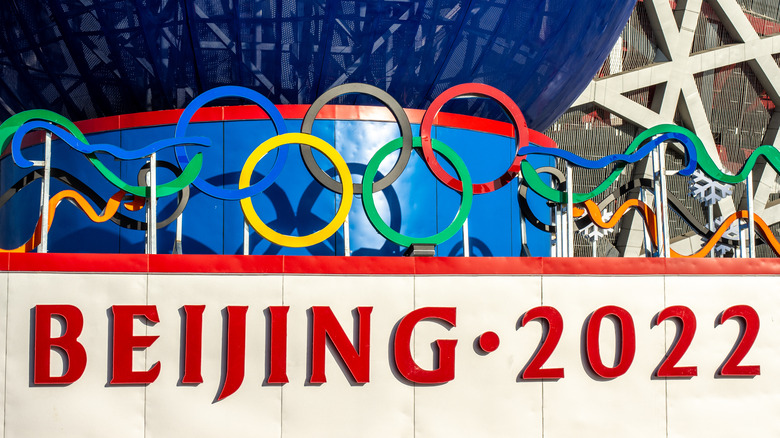 Mirko Kuzmanovic/Shutterstock
Set to take place in February 2022, the Winter Olympics have long been slated to be held in Beijing, China. The country won the bid to host the event back in 2015 (via NBC News), and it will be the second time the Chinese city will host the sporting event. So what changed?
In recent years, China has faced a lot of controversy for its reported human rights abuses in the Xinjiang region of the Asian country. The area has been the source of a lot of attention due to claims of genocide and inhumane treatment, mostly toward an ethnic minority group called Uyghurs, and people who practice Islam (via BBC).
China has faced international criticism about the claims of forced sterilization, the rounding up and placement of Uyghurs in brutal detention facilities, and mass killings to push them out to make way for other growing and incoming non-Muslim Chinese ethnic groups. Even back in 2008 when China hosted their first Olympics, there were calls and protests about the country's reported human rights crimes, per Britannica. In taking this stand, the White House says this boycott is a "fundamental commitment to promoting human rights. And we feel strongly in our position, and we will continue to take actions to advance human rights in China and beyond," said press secretary Jen Psaki.