How Bugs Bunny Really Got His Name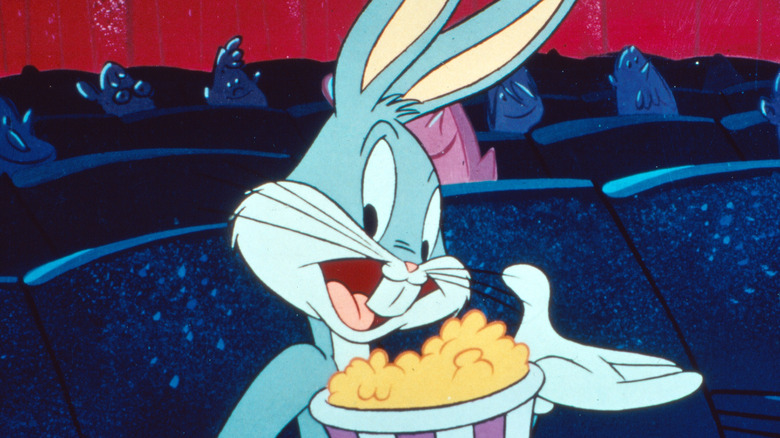 United Archives/Getty Images
Bugs Bunny has a long and storied history. As Britannica reports, the character's origins date back to 1938, when shorts that featured a character who would become the beloved Bugs first appeared. His initial creation couldn't have been any more inauspicious, though: Britannica goes on to say that conditions at Warner Bros. animation studio were so simple that it became affectionately known as Termite Terrace.
As it turns out, though, this creepy-crawly inspired nickname did not influence "Bugs" Bunny's name. Virgil Ross, IMDb reports, was a veteran Warner Bros. animator who played a crucial role in the rebellious rabbit's development. He worked on groundbreaking releases including "A Wild Hare," the cartoon that got Bugs his first Oscar nomination. According to Ross, Bugs shares the name with one of his colleagues.
A telling interview with Virgil Ross, published in a 1989 issue of "Animato!" Magazine, reveals the origins of the bunny's name (via Bugs Hardaway). Discussing "A Wild Hare," which the magazine reports was also the first true Bugs Bunny short, Ross stated that the story writers asked the animators for a drawing of a rabbit. These, he added, were drawn up and presented to the writers, who would vote to see which one would be used. By chance, a member of the team went by "Bugs" Hardaway. "For some reason, this one drawing became known as Bugs' Bunny," Ross explained.
How Bugs' Bunny became Bugs Bunny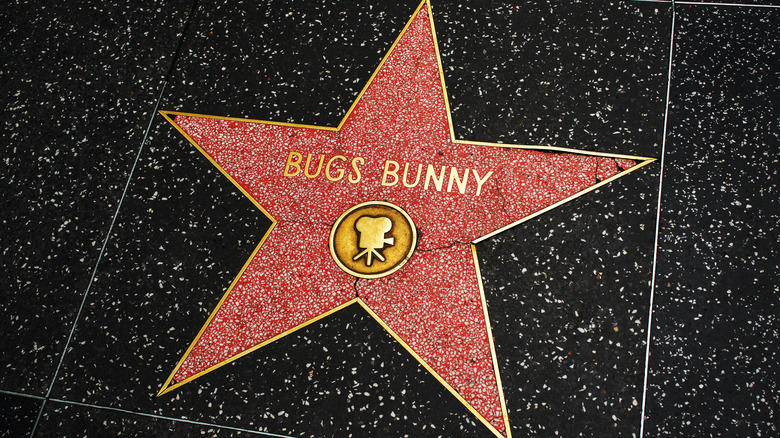 KURLIN_CAfE/Shutterstock
According to Ross, per "Animato!" Magazine (via Bugs Hardaway), Leon Schlesinger, who created the studio in its former guise of Leon Schlesinger Productions (per Michael Barrier's "Hollywood Cartoons: American Animation In Its Golden Age"), was so taken by the name "Bugs Bunny" that it became the official name of the soon-to-be animated icon.
Britannica's version of events states that Bugs (the human one) drew the picture himself as a quick sketch, hence the name. From there, the talented team all contributed to the finished design, and animation history was made.
Needless to say, decades after Bugs' creation, the bunny remains one of the most iconic characters in animation history. Bugs Bunny was even the recipient of a Grammy, per the official website for the Academy Awards. At the 31st Academy Awards in 1959, "Knighty Knight Bugs" won the Short Subject (Cartoon) Grammy, beating nominees "Sidney's Family Tree" and Walt Disney's "Paul Bunyan." Not all of the many Looney Tunes characters were hits, but Bugs made it big. Very big.