Why We're Worried About Fuller House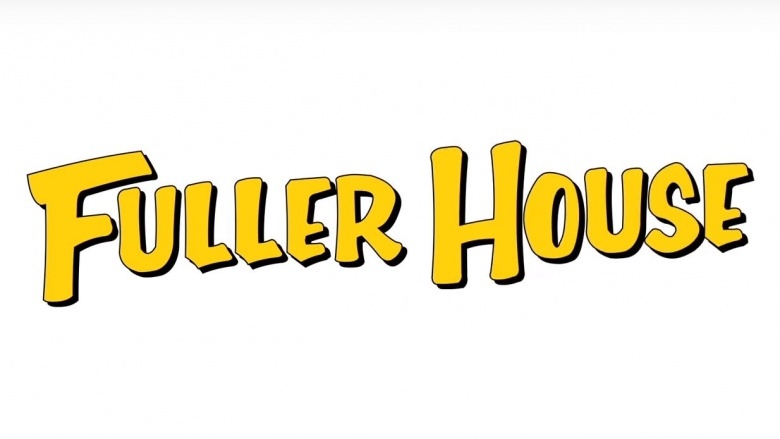 Netflix's Full House sequel, spin-off, reboot, reimagining, or whatever you want to call it is one of the first of the late '80s-early '90s sitcoms to have new life breathed into it. There's actually a lot potentially riding on its success, because there's a full slate of similar nostalgia-fueled shows just waiting to get the same treatment. Unfortunately, it looks like the Fuller House showrunners might already be screwing up. For starters, "Fuller" is a pretty forced pun. It's D.J.'s married name, but also a play on the original series title, get it? Ugh, here we go. Spoiler alert: it gets worse.
The Premise Is A Complete Rehash Of The Original Series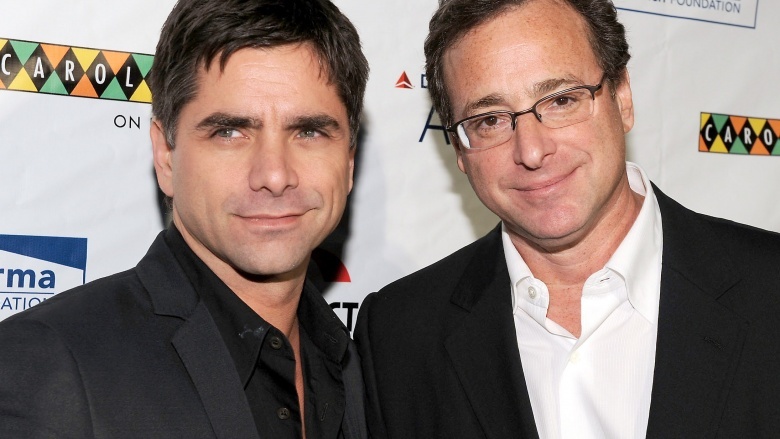 Getty Images
On Full House, Danny Tanner was a widowed father of three girls who asks his brother-in-law, musician Jesse Katsopolis, and best friend, wacky comic Joey Gladstone, to help him raise his daughters after the death of his wife. On Fuller House, D.J. Tanner-Fuller is a widowed mother of three boys who asks her sister, aspiring musician Stephanie, and her best friend, wacky Kimmy Gibbler, for help raising her sons after the death of her husband. The trailer hinted that she's probably going to live in her childhood home and there's even a golden retriever puppy, because of course there is. The only thing left is for D.J. to get a job hosting a morning show, which will almost definitely happen the way the rest of this thing was written. With the extended cast only signed on for minimal appearances, we can probably expect them all to gradually move into the house so that by the end of the season, we're set up for them all to be living there in season two.
Candace Cameron Bure Is Kind Of A Nutcase Now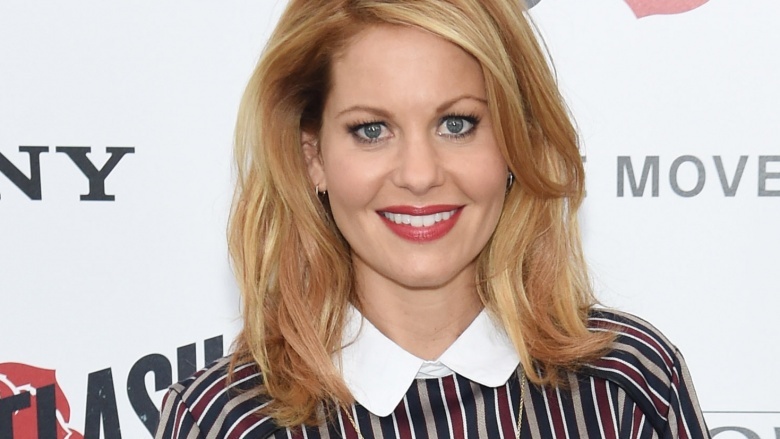 Getty Images
First of all, Candace Cameron Bure already did Dancing With The Stars, so doesn't that mean that her show business career is over? That's kind of what that show generally suggests. But Candace's willingness to address controversial subjects in the media, like her defense of the infamous bakery that refused to make a cake for a same sex couple, has landed her a gig co-hosting The View. She filled what used to be Elisabeth Hasselbeck's seat, which is to say she regurgitates Fox News talking points to get Whoopi Goldberg and Raven-Symoné all worked up in between Swiffer commercials. Oh, and Candace also advocates the biblical principle of women being "submissive" to their husbands, so since Fuller House is centered around her, it's going to be interesting to see how Uncle Jesse tolerates Aunt Becky's sassiness this time around.
The Trailer Was Oddly Sentimental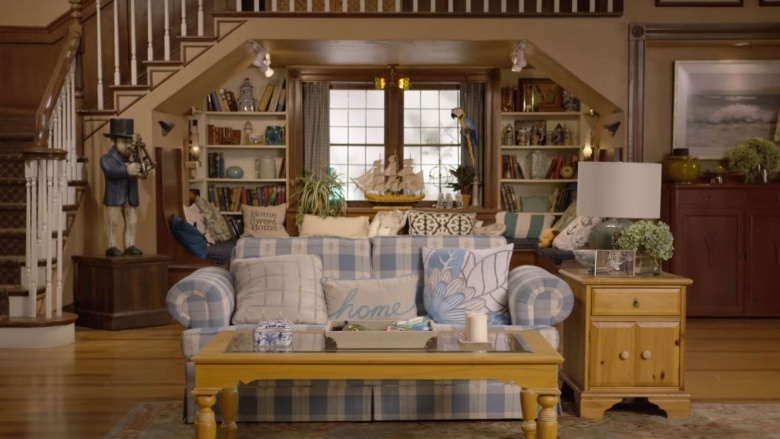 Set to a melancholy country song, and full of slo-mo pans of the original house, the Fuller House trailer looks more like a Hallmark commercial than a preview for a sitcom. Then the familiar voices of D.J., Danny, Joey, Jesse, and Becky can be heard as we're already subjected to Jesse's hair bit and Joey's "Cut it out" before this thing even gets started. A dog that can't possibly be Comet, but who is wearing his collar, eagerly waits to greet everyone at the door, signalling a nostalgic welcome back to premises and jokes that honestly weren't that great 20 years ago.
Dave Coulier's Impressions Will Be Back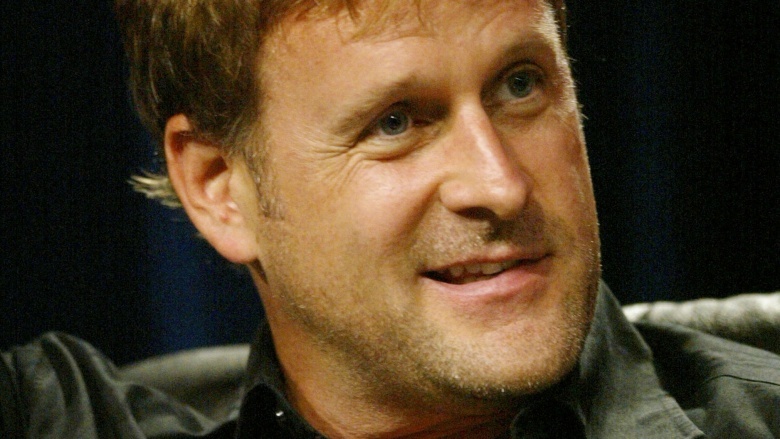 Getty Images
We already established that Uncle Joey hasn't let go of his signature catchphrase from two decades ago, so why would he stop doing his impressions either? On an episode of Late Night With Jimmy Fallon, Bob Saget, John Stamos, and Dave Coulier reunited for a Full House-themed bit in which Joey rolled out his Casey Kasem, Johnny Carson, and Popeye impressions, which had to confuse anyone under 30. On top of being a comedian who does impressions, Uncle Joey was also a jingle composer, disc jockey, and puppeteer, so it was almost like they designed his character to become completely irrelevant at some point. Unless Uncle Joey can to a solid impression of an electrician or some other type of person with real world skills, his subplot might get a little bleak this time around.
The Whip/Nae Nae Clip Was The Lamest Thing Ever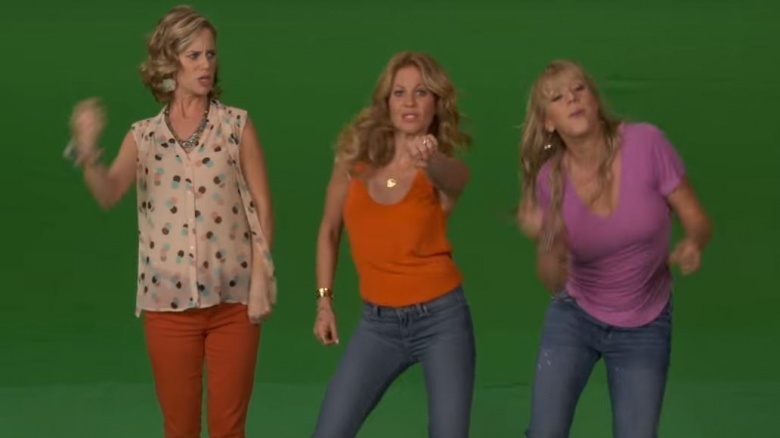 In addition to their strangely somber trailer, Fuller House released a clip of D.J., Stephanie, and Kimmy dancing to "Watch Me (Whip/Nae Nae)," which is arguably the most annoying song ever recorded aside from Rebecca Black's "Friday." It's the most "soccer moms attempting urban fun" awkwardness ever and is the sort of late-to-the-game pop culture appropriation moment that usually stops these trends dead in their tracks. It's like when Walmart started selling t-shirts with the phrase "Been There, Done That" printed on them, even though nobody cool had said that for five years. This was the attempted viral video version of that.
We Can't Erase What We Now Know About Bob Saget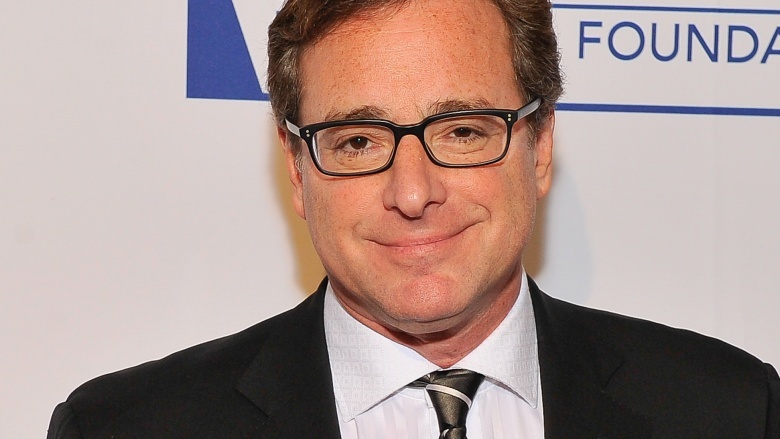 Getty Images
Bob Saget must have been kept on a pretty tight leash for all the time he was on Full House and America's Funniest Home Videos, because as soon as he walked away from family-friendly TV, he let his freak flag fly. He's one of the dirtiest comedians of all time, to the point where his stand-up actually suffers from what appears to be his attempt to offend as many people as possible. From his legendary version of "The Aristocrats," a dirty joke with the literal intention of making people recoil in horror, to his direction of Dirty Work, one of the most base-level comedies ever made, to his stint on Entourage, it's almost like every career decision he's made post-Full House was an intentional divergence. Now we're supposed to believe him as the sugary-sweet Danny Tanner again? The guy who always has the appropriate life lesson and words of encouragement ready for when he tucks his girls into bed? The very girls he went on to write jokes into his act about having threesomes with? Sorry, Saget, the nasty toothpaste is out of the tube on that one, and nobody wants to see you around kids anymore.
The Olsen Twins Haven't Committed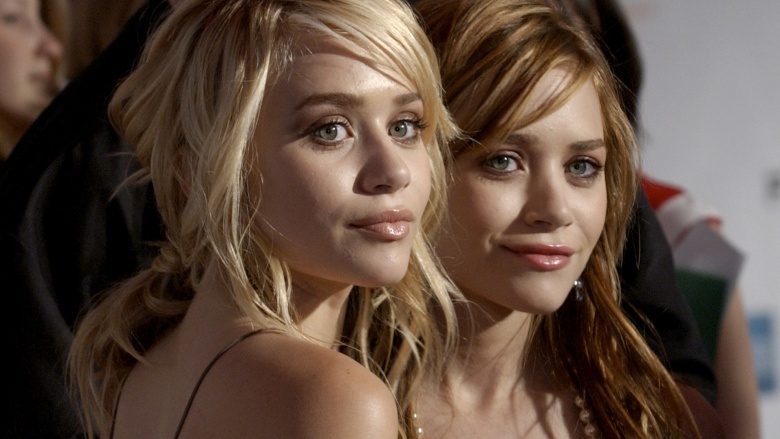 Publicly outed by John Stamos over their waffling, neither Olsen twin has committed to appearing on Fuller House. Saying "they're in a different phase in their life," and that "they haven't acted in a long time," Stamos quelled any rumor that there was feuding or any kind of ill will between the Olsens and he or the showrunners. But still, Michelle isn't on the show, so they'll have to write her out in some way which is both awkward and disappointing. And if Becky and Jesse's twins show up and think they're going to start tossing "You got it dudes" around, there's going to be trouble. We're taking a long leap with this stretch of a premise they cooked up in which D.J.'s life tragically mirrors her dad's and we're not about to tolerate the cheap replacement of one of our favorite characters. You've been warned, Fuller House, don't do it.