The Story Of How Manson Girl Leslie Van Houten Got To Attend The Oscars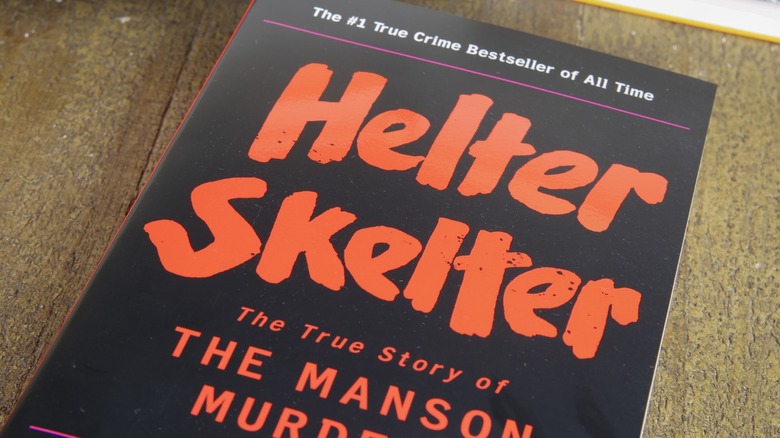 Ralf Liebhold/Shutterstock
You don't have to be a true crime buff to have heard of the Manson Family. Members of this southern California based cult were convicted for the murders of nine people in 1969, after a series of trials that would have made a circus seem tame by comparison. 
Ringleader Charles Manson was convicted of murder in 1972, as were three of his female followers: Susan Atkins, Patricia Krenwinkle, and Leslie Van Houten. A fourth defendant, Charles "Tex" Watson, had been tried and found guilty in a separate trial (via History). During the penalty phase of the trials, each defendant was sentenced to die by lethal injection. 
All five of the convicted were spared the death penalty when the California Supreme Court abolished the death penalty (via L.A. Magazine). This made the death sentences of Manson and his cohorts null, and automatically commuted to life in prison WITH a possibility of parole. While Atkins and Manson both died by natural causes while incarcerated, Watson, Krenwinkle, and Van Houten are all alive and well behind bars.
Four of the five convicted murderers have pretty standard post-conviction stories, in which appeals were lost and paroles denied every time. Van Houten's tale is quite a bit different, however. Just how did Van Houten go from being sentenced to die in 1972 to being a guest at the 1978 Academy Awards?
Van Houten had three separate trials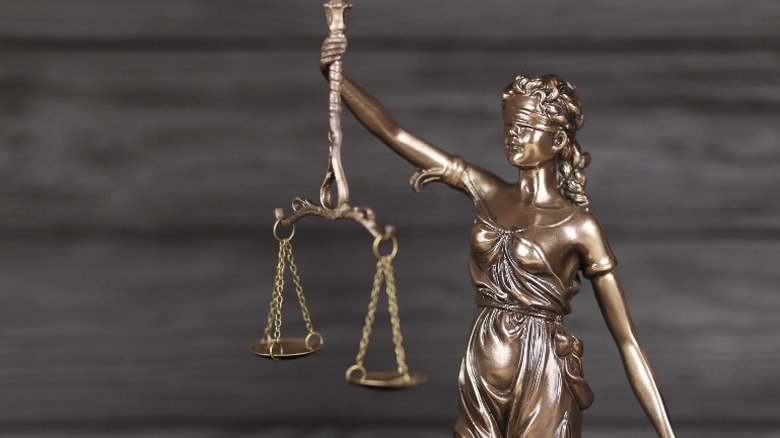 Mehaniq/Shutterstock
Even though Van Houten is still incarcerated in a California prison today, she was able to enjoy some R&R for a brief period of time in the late 1970s. Although sentenced to die, Van Houten was able to successfully make an appeal for a mistrial for her original conviction in 1972. The reason? Her attorney, Ronald Hughes, was found dead in Los Padres National Forest during the middle of the trial. According to L.A. Magazine, it was widely suspected that he was the victim of foul play, even though a subsequent autopsy seemed to rule this out. 
Regardless, it was enough for a California state appellate court to overturn her conviction and demand a retrial. Their reasoning was that the original judge should have declared a mistrial to begin with, since the defendant's attorney died midway through the process. 
The wheels of justice are oftentimes slow, and it wasn't until 1977 that Van Houten was in court again. In this trial, the 12-member jury deadlocked. The New York Times reported that seven of the jurors favored a guilty verdict on first degree murder charges, while the remaining five had their minds set on a manslaughter charge. Seeing no other alternative, judge Edward Hinz Jr. declared a mistrial. He then ordered a new trial and set Van Houten's bail at $200,000. 
And the Oscar goes to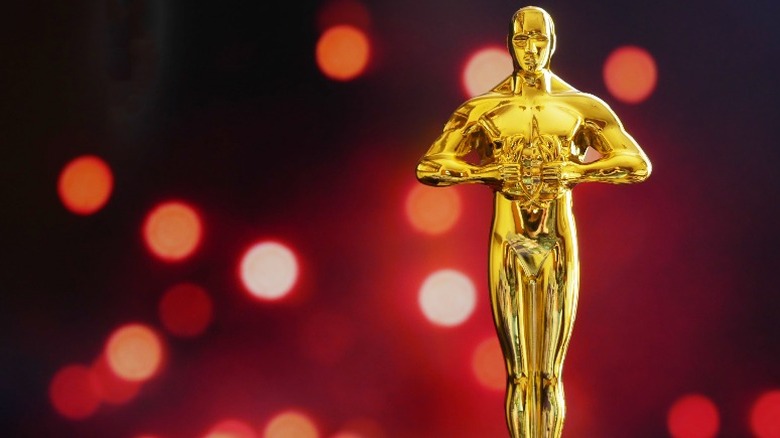 LanKS/Shutterstock
After some friends and family members scraped together enough money for the bond requirement, Leslie Van Houten was a free woman. In the six months between her second and third trials, she made the best use of her time, even holding down a job as a legal secretary (via L.A. Magazine). 
If the idea that one of the Manson girls was out on bond might surprise you, the fact that she was able to attend the 1978 Academy Awards ceremony is a real shocker. Attending as a guest of an acquaintance, Van Houten was able to make a quiet appearance at the Oscars that year, held at the Dorothy Chandler Pavilion in Los Angeles. There, she got to see host Bob Hope oversee an award show that netted Richard Dreyfuss, Diane Keaton, and Woody Allen the coveted statuette (via Oscars). 
Convicted and sentenced to seven years to life at her third trial later in 1978, Van Houten has since been up for parole 23 times. While the last four parole hearings have resulted in a recommendation for her release, her path to freedom has been blocked by three separate California governors (via CNN). With that in mind, it might be awhile before she's able to attend another award ceremony.