Here's Who Inherited Aaliyah's Money After She Died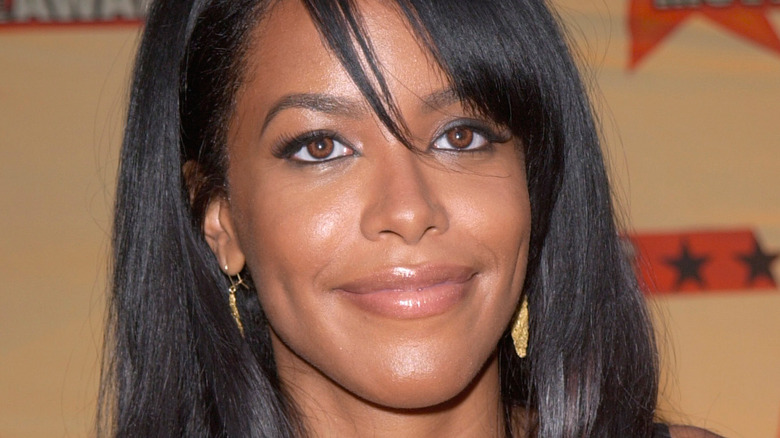 Featureflash Photo Agency/Shutterstock
R&B singer Aaliyah was a rising star at the turn of the 21st century. Her hits like "Try Again," "One in a Million," and "Are You That Somebody?" were played constantly on the radio, and she had starred in a couple pretty popular movies, as well. But tragedy struck in 2001 when she became one of an unfortunate number of musicians who were killed in plane crashes. According to MTV, Aaliyah's plane went down just after taking off in the Bahamas, where she had just finished shooting a new music video.
According Music Ally, the singer's estate went to her mother Diane Haughton and her brother Rashad, but her music has been tied up in a bitter family feud that kept it off streaming platforms until mid-2021. The thing is, while her mother and brother own her estate, the majority of Aaliyah's music catalogue is owned by her uncle Barry Hankerson, who founded Blackground Records in the late 1990's in order to release his niece's hits. Let's take a look into the family squabble over the rights to the music Aaliyah left behind.
Aaliyah's uncle released her music without her estate's approval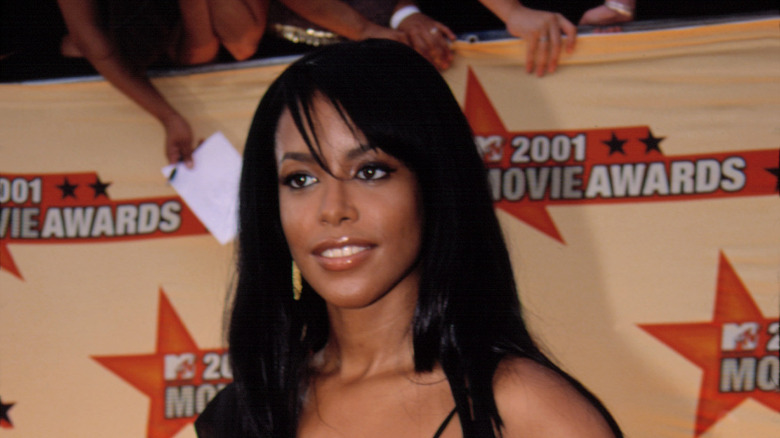 Everett Collection/Shutterstock
Nearly two decades after her death, there was still contention over how to get Aaliyah's music to the world. Her estate announced on Instagram in August 2020 that it was finally in talks with record labels to release her music to streaming platforms. But nothing came of the promise, and in 2021 Blackground Records announced that it was finally going to put her tunes on the internet.
According to the Los Angeles Times, her estate was not happy about the announcement. It made one of its own, saying that "protecting Aaliyah's legacy" was the reason it hadn't allowed her music to be published on streaming platforms for so long. "For 20 years we have battled behind the scenes, enduring shadowy tactics of deception with unauthorized projects targeted to tarnish," the estate wrote on Instagram. That's all a lot of highfalutin language that most likely means that the executors of her estate want to make sure they get their cut of the dough. Despite their disapproval, Hankerson is the owner of most of Aaliyah's music, and the singer's catalogue can now be found on Spotify and other streaming platforms.