How The Hollywood Walk Of Fame Got Started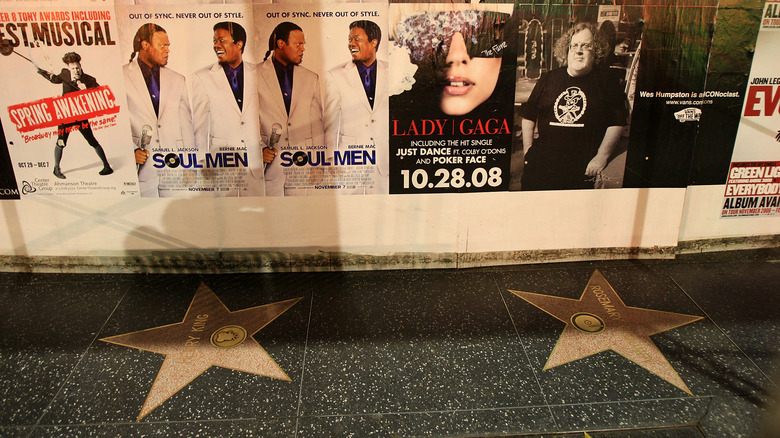 David Mcnew/Getty Images
The year was 1953. Hollywood was booming. The motion picture industry was no longer a montage of identical starlets in silent films. The identical starlets stayed, of course, but were soon joined by cartoonish cowboys, and glamorous dilettantes, whose fights, foibles, romances, and controversies were brought to life and enjoyed through the lens of postwar privileged life. It was the Golden Age. 
Hollywood, a city whose name is used interchangeably with "celebrity" and "glamour," sat — in its early years — at the nexus of four powerful sectors of entertainment: radio, television, recording (music), and, the most influential, motion pictures. With personal televisions becoming increasingly common fixtures of middle-class American homes, the entertainment industry's reach was rapidly expanding with no signs of stagnancy in sight. And by the 1950s and 1960s, "Hollywood" was a name every American knew. It represented glitz, aspiration, and celebrity.
So, asked E.M. Stuart of the Hollywood Chamber of Commerce (via Hollywood Walk of Fame), how do we offer a piece of that to everyone who wanders down the city's streets?
15 years of planning, 18 blocks of Hollywood stars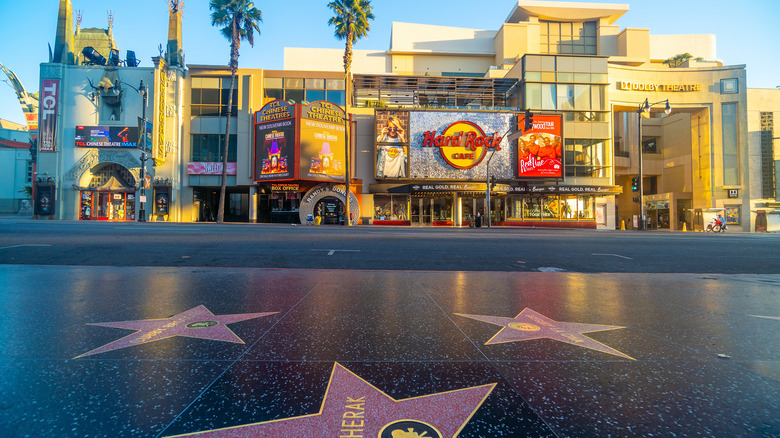 f11photo/Shutterstock
In 1953, Stuart, then-president of the Hollywood Chamber of Commerce (the body that makes decisions regarding city projects and marketing), reportedly first proposed a "Star Walk." Perhaps inspired by the Hollywood Hotel, whose ceiling was once embossed with celebrity names, each framed by a star, Stuart and his colleagues recommended a construction project to "maintain the glory of a community whose name means glamour and excitement in the four corners of the world" (via Hollywood Walk of Fame).
It took over a decade for that "Star Walk" — later renamed the "Walk of Fame" — to get the green light. The Chamber agreed on the terms of Stuart's proposal in 1955, then passed on the final document to the L.A. City Council in 1956 and Board of Public Works. After a saga of painstakingly meticulous decision-making by Chamber officials and city bureaucrats, construction finally began on February 8, 1960. The Walk, although ceremonially dedicated in November of that year, was not actually completed until 1961. That spring, the now-iconic star-spangled boardwalk debuted in full glory with its first 1,558 stars.
As of 2021, the Hollywood Walk of Fame now features more than 2,600 stars dedicated to influencers and icons of entertainment (via USA Today). It now stretches along 18 blocks of granite and gold, drawing an estimated 10,000 visitors each year.
Sure, most of us can't relate to the old adage, "There's nothing like walking onto a Hollywood stage," but a stroll down the Walk of Fame is the closest we can come to its glory.