The US President That Queen Victoria Found Attractive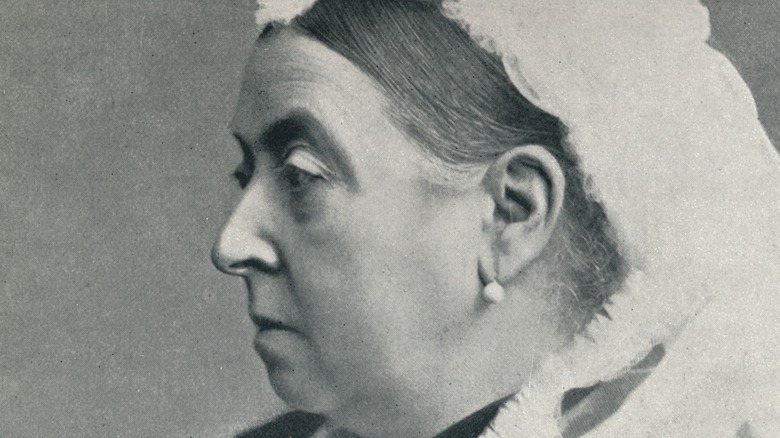 Print Collector/Getty Images
From the first U.S. president elected, to the most recent administration, and from the first president to be assassinated, to the only president to have ever resigned the office, presidential history is rife with first and onlys. Rarely do presidential historians stop to consider, however, which president was the most attractive, although similar rankings do exist from sources like Hottest Heads of State and Ranker, among many others. (Spoiler alert: John F. Kennedy ranks highly on both those lists, and Donald Trump consistently ranks very near the bottom.)
There is one 19th-century president in particular, though, who is known to have been considered surprisingly handsome in his day. According to Presidential Ham, in fact, when this president was a young man he was tall, well built, blue-eyed, and determined, with wavy hair — but don't just take our word for it. Queen Victoria, who was queen of England during this president's administration, also thought this guy was easy on the eyes.
Millard Fillmore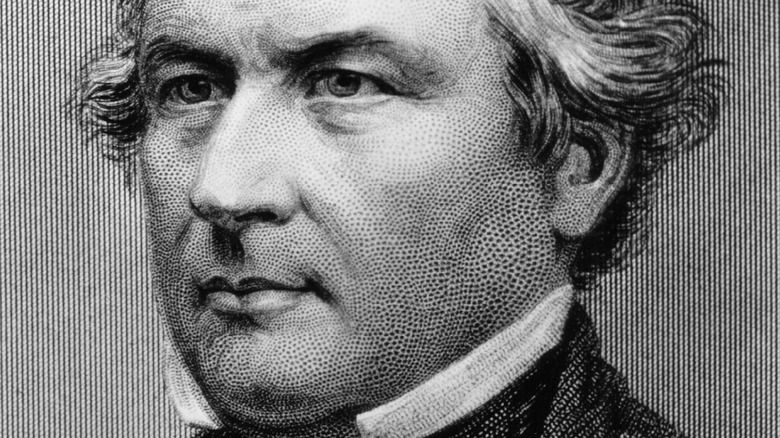 National Archives/Getty Images
Taking into consideration ever changing-standards of beauty for both men and women, Millard Fillmore is the president that Queen Victoria just couldn't get enough of. According to POTUS-Geeks, President Fillmore visited England in the 1850s, when Victoria got an eyeful, according to a written account from the era. It's then that she declared that Millard Fillmore was the handsomest man she had ever seen in her life. It's also written that during Fillmore's visit, he was seen "moistening his lips" and "hefting" a million pounds sterling.
Of course, some historians dispute the account, and the truth is, there's no surviving documentation that Queen Victoria ever said anything of the sort; it falls more into the camp of "tradition." While a young Millard Fillmore may have been the Timothée Chalamet of his time, his politics were less than appealing. He was a member of a short-lived 19th century nativist political party called the Know Nothing Party, and his policies are frequently compared to those of President Donald Trump, such as accusing immigrants of "corrupting the ballot box — that great palladium of our liberty — into an unmeaning mockery", according to the BBC.