Snoop Dogg And Brandy Norwood Are Related. Here's How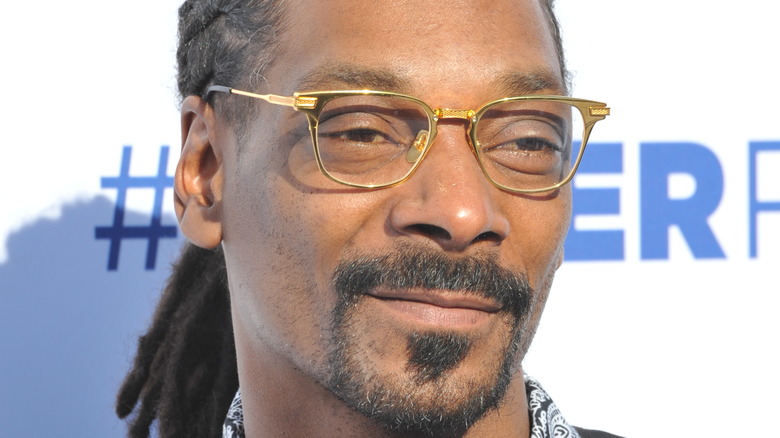 Jaguar PS/Shutterstock
Rapper and actor Snoop Dogg rose to fame in the early '90s. He made his musical debut as a featured artist on Dr. Dre's song, "Deep Cover." The song was on the soundtrack for the film of the same name, and even earned Snoop one of his first of many appearances on the Billboard chart (via HipHopDX). The then 21-year-old rapper was the first discovery for Dr. Dre, who had just left the controversial rap group N.W.A. a year earlier. Under his production, Snoop Dogg's career was off to an amazing start. He was then featured on Dr. Dre's first solo album post-N.W.A. in 1992, and finally released his own project titled "Doggystyle" the following year. His song "Gin and Juice" would become his most popular single from the album and helped bring Snoop Dogg his first solo Billboard entry. 
Around the same time he was blowing up, a young singer and actress was making her way into fame. Brandy Norwood, simply known as Brandy, made her acting debut on the television sitcom "Thea" in 1993. Then the following year, her first single, "I Wanna Be Down," was released.
By the mid-'90s, both Snoop Dogg and Brandy were growing in success. Snoop Dogg had beat a murder charge (via The Washington Post) and was back to making music, and Brandy was gearing up to lead her own sitcom series, "Moesha." The show would skyrocket both her music and acting career.
Though both of them have with ties in the entertainment industry, they would spend most of their careers seemingly separate. And it's no wonder why it's shocking to find out that they are related.
Snoop Dogg's relationship to Brandy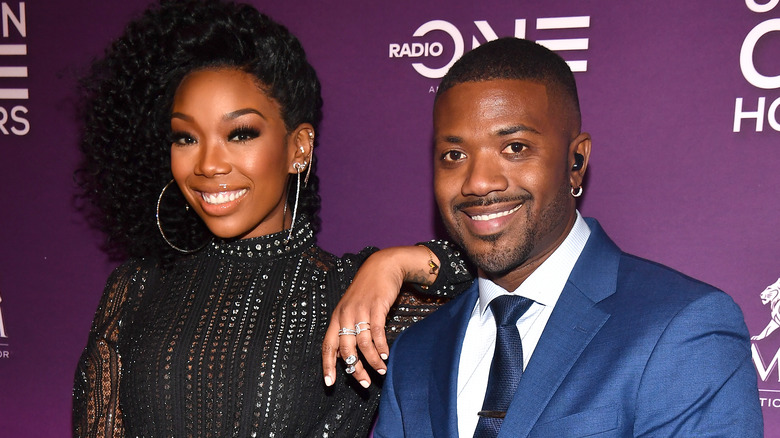 Paras Griffin/Getty Images
So how are Snoop Dogg and Brandy related? Hollywood is known for praising its famous siblings, but there are also those who are related to each other as cousins.
Brandy and Snoop Dogg are cousins, and not in the "cousin" way like close family friends who grew up with each other or distantly related; the two are indeed much closer in blood as they are first cousins, says Elle Magazine. According to Essence Magazine, both of them have parents from McComb, Mississippi. It's unclear if their relation is through either the maternal or paternal side, but Snoop Dogg told MTV in 2006 that the singer was his first cousin.
Having never worked professionally together before, the cousins finally took that leap in 2009. Brandy was featured on Snoop Dogg's 10th studio album, "Malice n Wonderland," and sang vocals on his song titled "Special" (via Discogs). Snoop Dogg's relation to Brandy not only makes him cousins with her, but also with her brother Ray J as well (pictured with her above). The three are all also first cousins with WWE star Sasha Banks (via Elle).