What Is The Meaning Of Fleetwood Mac's 'Songbird'?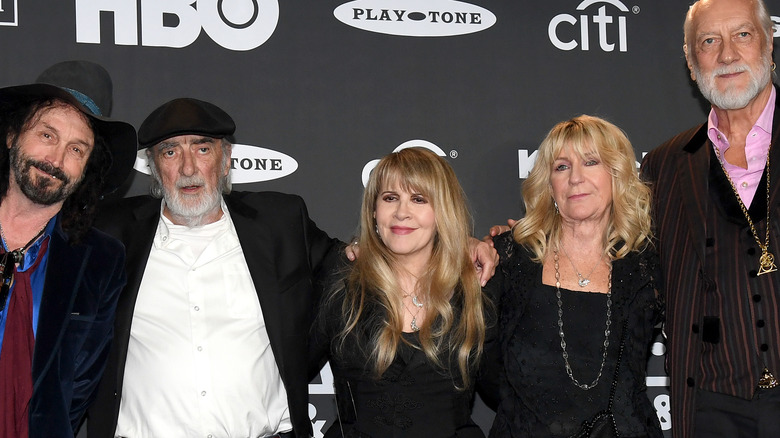 Kevin Mazur/Getty Images
Legendary rock group Fleetwood Mac has a long list of hit songs, but there's little doubt that the best album the band ever released, considered their masterpiece by most music critics, is the Grammy Award-winning bestseller "Rumours." The definitive 1977 LP had sold 25 million copies worldwide by the late 1990s and another 20 million in the past two decades (via InsideHook). The album propelled the band into superstardom and is still one of the main reasons the group fills up arenas 45 years later. 
Yet, there's one song, in particular, on "Rumours" that one could argue is quite unique: the ballad "Songbird." It's the only song on the album that wasn't recorded in studio at the Record Plant in Sausalito, California, where "Rumours" was made over a 12-month period in 1976 (via Vintage King). When the album's producer, Ken Caillat, heard the song, he said he knew it was special and wanted to record it with a concert style approach. They recorded it at the Zellerbach Auditorium in Berkeley, California, with Christine McVie on piano and vocals and Lindsey Buckingham on guitar. The recording session used 15 microphones placed around the empty theater and went into the next morning because of how hard it was to do the song in one take.
Fleetwood Mac's 'Songbird' is universal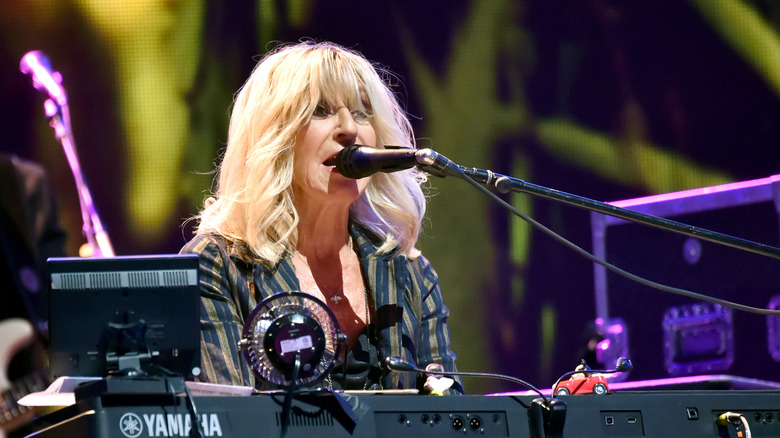 Kevin Mazur/Getty Images
Written by one of the group's singer-songwriters, pianist Christine McVie, "Songbird" is the sixth song on "Rumours." It is a fan favorite for the emotional lyrics about love and the sad yet uplifting melody. It was never released as a single, but instead included on the B side of "Dreams," the second single released from the album. The backstory about the song is a fascinating, too. McVie has said it was as if the song was delivered to her by angels.
"I woke up in the middle of the night and the song just came into my head," she told The Guardian in a 2016 interview. "I got out of bed, played it on a little piano I have in my room, and sang it with no tape recorder. I sang it from beginning to end: everything." She said it's the only time a song came to her in that way.
"I can't tell you quite how I felt; it was as if I'd been visited — it was a very spiritual thing," she recalled. McVie also added that if she could write a few more like "Songbird," which she penned in about 30 minutes, she'd be "a happy girl."
But what is the song about? "It doesn't really relate to anybody in particular; it relates to everybody. A lot of people play it at their wedding or bar mitzvahs or at their dog's funeral. It's universal. It's about you and nobody else. It's about you and everybody else," McVie told Uncut (via Song Meanings and Facts).