What Was Anne Rice's Net Worth When She Died?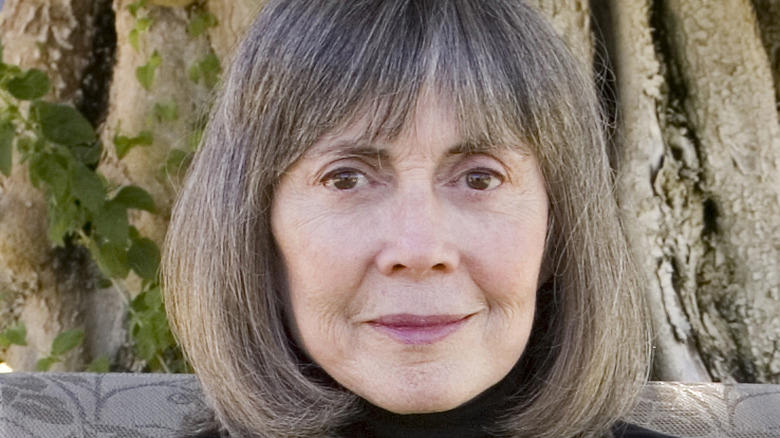 Dan Tuffs/Getty Images
On December 12, 2021, news broke that Anne Rice, the author best known for her gothic novels, had died. She was 80. Rice's son, Christopher, announced her death via the author's Facebook page. "It breaks my heart to bring you this sad news. Earlier tonight, Anne passed away due to complications resulting from a stroke. She left us almost nineteen years to the day my father, her husband Stan, died. The immensity of our family's grief cannot be overstated," he wrote.
Born in New Orleans on October 4, 1941, Rice married her husband, Stan, in 1961. She relocated to San Francisco, where she gained a degree in political science and began a career as a teacher while carving a niche for herself as a poet, according to The New York Times. But rather than poetry, it would be a short story written in the late '60s that would become the turning point in Rice's life and put her on the path to being one of the biggest selling authors in American literary history.
How many books did Anne Rice sell?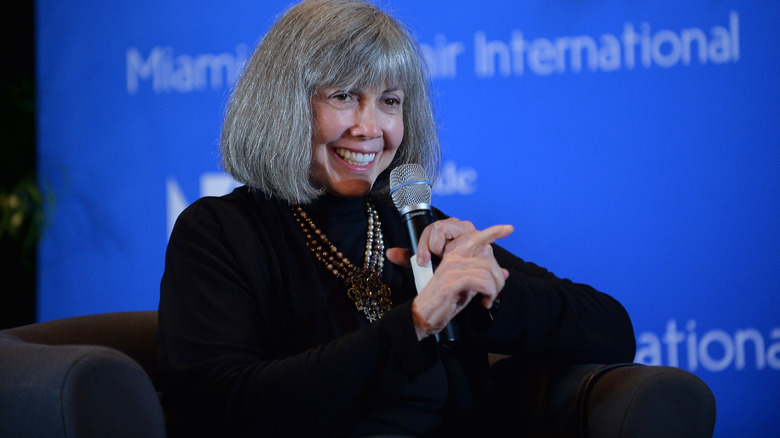 Johnny Louis/Getty Images
In the early '70s, Anne Rice developed her short story into a fully formed novel, which was published in 1976. Per The New York Times, "Interview with the Vampire" tells the story of Louis, a vampire revealing the details of his life and the darkness of his inner self to a journalist. Though panned by critics, the novel struck a chord with readers, whom Rice was only too willing to indulge with multiple sequels. The series, numbering 13 novels in all, came to be known as "The Vampire Chronicles," and became the foundations for what would become a sprawling gothic media franchise. "Interview with the Vampire" was turned into a movie starring Brad Pitt and Kirsten Dunst, which grossed a total of $230 million at the box office and won several awards.
According to Celebrity Net Worth, Rice sold more than 100 million books. The profits from the books account for a sizeable amount of her personal wealth, estimated to be around $60 million at the time of her death.
As well as gothic literature, Rice wrote a significant amount of erotica, disguising her identity with the pen names Anne Rampling and A.N. Roquelaure. She also wrote stand-alone novels, and following the death of her husband Stan in 2002, a great deal of spiritual writing.