Here's Who Inherited Frank Sinatra's Money After He Died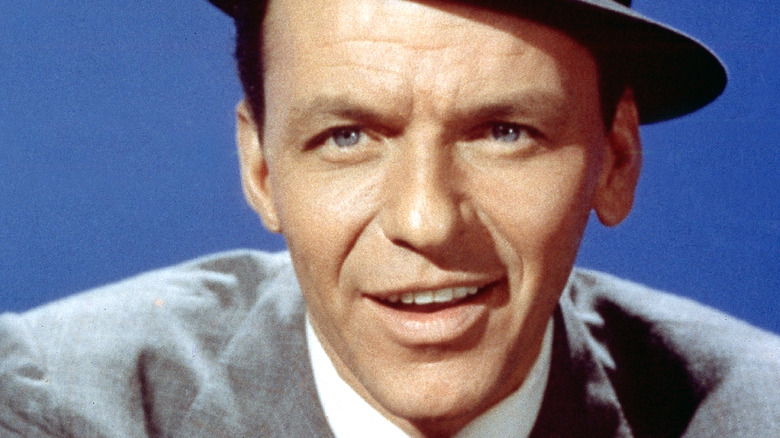 Michael Ochs Archives/Getty Images
Whether you're a fan of his work or not, you've definitely heard Frank Sinatra's music at least once in your lifetime. The iconic singer is best known for his hit songs like "New York, New York" and "Fly Me to the Moon." His music is highly revered in America, and though he died over two decades ago, pop culture has kept his music alive. Today, he is remembered as one of the most popular singers of the 20th century, says Biography.
Sinatra was born on December 12, 1915, in Hoboken, New Jersey, the only son of Martin and Natalie Sinatra (via Britannica). Growing up, he had an interest in singing, which was particularly piqued when a young Sinatra listened to some of Bing Crosby's music. Feeling inspired one day, Sinatra decided to hone his singing skills, and he soon found himself regularly singing at clubs. It was during a club performance that another singer named Harry James came upon him and discovered the man that would become a world-famous crooner. He hired Sinatra to sing in his band, which he did, before going solo. And he didn't only find success with his vocals — Sinatra took up acting as well and starred in dozens of movies for decades, per IMDb. One of his most notable roles was in the 1962 thriller, "The Manchurian Candidate."
Sinatra's notable time in The Rat Pack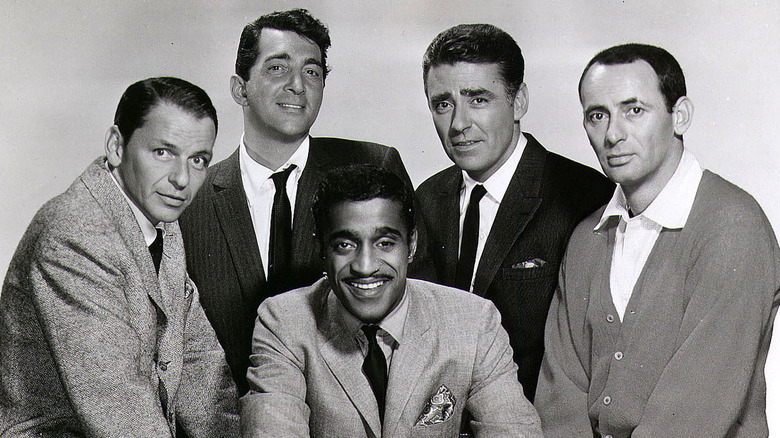 Getty Images/Getty Images
Another defining moment of Sinatra's time as an entertainer was his membership in the famous Rat Pack (pictured above) — a group of male singers based out of Las Vegas. Sinatra was joined by actors and singers Dean Martin, Sammy Davis Jr., Peter Lawford, and Joey Bishop. Together, they were noted for changing the landscape of Las Vegas entertainment, says Biography. For most of the '60s, the group was a staple of Sin City, and their act attracted famous people from all over — even the likes of John F. Kennedy, who was related to Lawford by marriage. But the group fizzled in the late '60s, and the Rat Pack was over. And though he would announce his retirement in 1971, Sinatra didn't officially retire from performing until 1995, per The Guardian.
Sinatra's storied career was nothing short of interesting, but it came to an end on May 14, 1998, when he died at the age of 82 from a heart attack, per History.
Sinatra's multiple marriages and many wives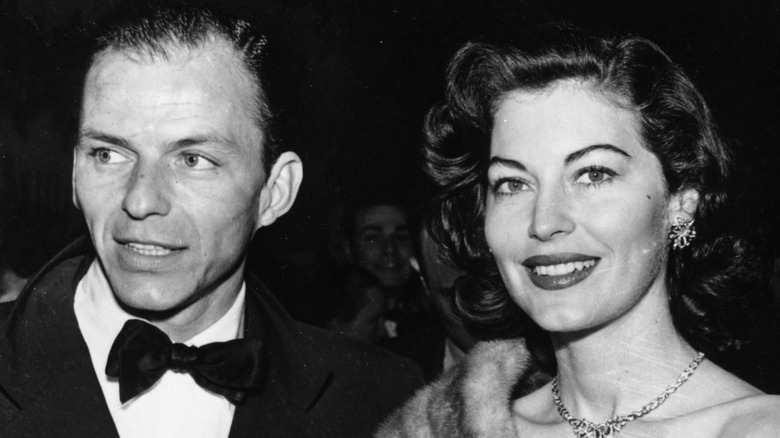 Keystone/Getty Images
Frank Sinatra was married four times but only had children with his first wife, Nancy (via Arkansas Online). They had three children together: Nancy, Frank Jr., and Tina.
Sinatra was rumored to be a major playboy and had several affairs during his marriage to Nancy (via The Washington Post). After they divorced, Sinatra immediately married actress Ava Gardner in 1951, but the relationship wasn't paradise, per Vanity Fair. In fact, they both met when they were still married, and they had very public fights, per Ava Gardner Museum. They divorced by 1957, and Sinatra would get married once more a decade later. In 1966, he married actress Mia Farrow (via Biography), and that partnership would be even shorter than his previous two. By 1968, Sinatra and Farrow separated. Sinatra wouldn't get married again until 1976, The New York Times reported.
Who inherited Frank Sinatra's estate?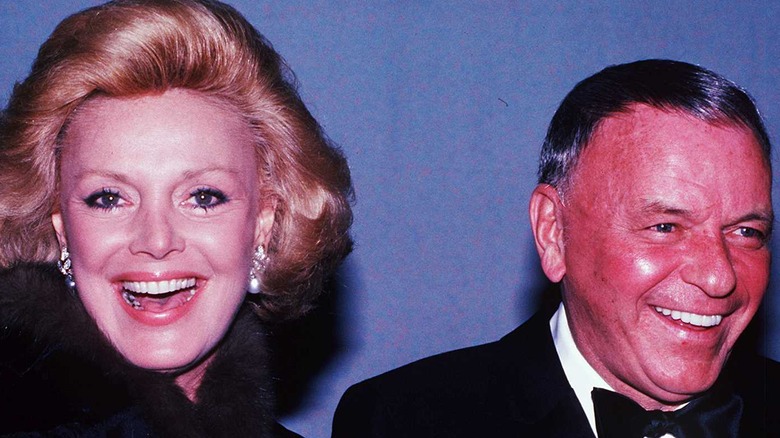 Robin Platzer/twin Images/Getty Images
At the time of his death, he was married to his fourth and final wife, Barbara (pictured left), whom he was survived by. Sinatra's legacy was a big one as it spanned more than a half-century. So who stood to gain from his death? That answer is several people. Per Associated Press, a few weeks after his death, it was revealed that Sinatra left behind several things for different relatives in his will. Before his death, Sinatra appointed all three of his children with the sole rights of most of his music. They also received $200,000 each and co-ownership rights to a property he owned.
But the person who inherited the most was, of course, his current wife at the time and the woman he left a widow: Barbara. She was left with a bulk of Sinatra's estate. That included the majority of his property, jewelry, personal belongings, as well as $3.5 million. Sinatra also left $1 million in trust funds for two of his grandchildren, and last but least, he left his $250,000 for his ex-wife, Nancy. Sinatra was seemingly generous, as he even left amounts in the six-figure range for several of his friends.