Ashton Kutcher's IQ Might Surprise You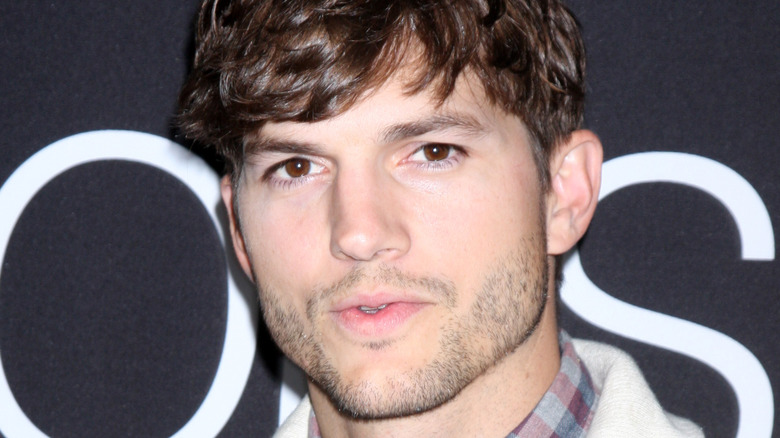 Kathy Hutchins/Shutterstock
Actor Ashton Kutcher hasn't really been on-screen as much recently as he once was for most of the 2000s and 2010s. The Iowa-born star has mostly garnered attention in recent years for his activism. To address human trafficking and the exploitation of children, Kutcher created an organization called Thorn (via Rotary). Since its creation, the organization, co-founded by Demi Moore, has apparently saved thousands of kids from trafficking, per People Magazine.
Before his activism, Kutcher was best known for his role as Michael on the sitcom "That '70s Show." Kutcher's acting career took off after the show ended, and not long after, he became well-known for playing in rom-coms and as Hollywood's favorite prankster. Kutcher was the co-creator and host of the MTV show "Punk'D" where he pulled stunts on other celebrities (per IMDb).
But outside his activism, acting, and staging silly pranks on people, Kutcher is apparently a highly intelligent individual.
Ashton Kutcher's incredibly gifted IQ score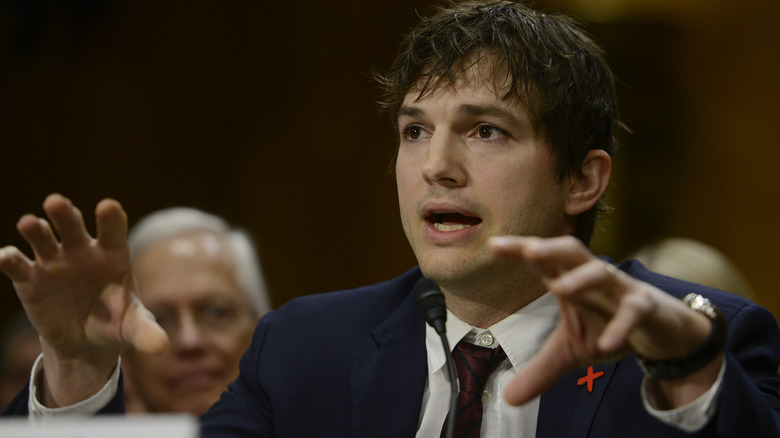 Leigh Vogel/Getty Images
Other than playing another man with a high IQ on film — he played Steve Jobs in "Jobs" — Ashton Kutcher actually has his own high number to brag about, and perhaps that played a role in his casting.
With an IQ score of 160, Kutcher's intelligence places him in the category of exceptionally gifted, per Very Well Mind. Ranging in scores from 1 to 220, most people score somewhere between 84 and 115, or the average intelligence range. But for people who are extremely smart, scoring over 116 sets you apart from the norm, and scoring over 130 adds you to an elite club (per Healthline). With Kutcher having a 160 score, not only is he in a rare class of intelligent individuals, but he's also one of the few actors in Hollywood with such a score, per Hollywood.
Before acting, Kutcher studied biomedical engineering at the University of Iowa, says Biography.