The Murdaugh Murders Timeline Explained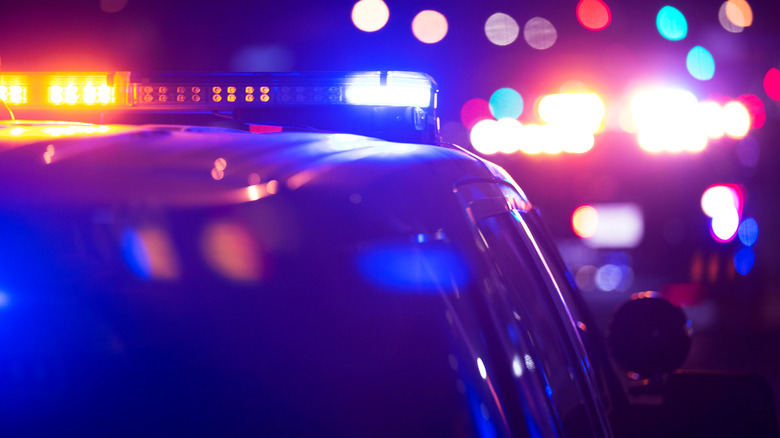 Matt Gush/Shutterstock
On the evening of June 7, 2021, Alex Murdaugh called police to Moselle Road in Islandton, South Carolina, an unincorporated area near Varnville. According to Fits News, his wife and son, Maggie and Paul Murdaugh, had both been shot and killed execution-style — each suffered multiple gunshot wounds — on the large estate owned by the family. People describe the land as a "1,770-acre hunting lodge." Here's the Murdaugh murders timeline explained.
The Murdaughs are a powerful family in the state of South Carolina, with connections to both politics and law. The Murdaughs, in fact, own one of the most prominent law firms in the state. Even though Alex Murdaugh's attorney says he was with family at the time of the killing, with witnesses backing up his alibi, he quickly became a person of interest in the case (via WRDW). Following the murders, he checked into a Florida rehab for substance abuse. Per People, Murdaugh said, "I have made a lot of decisions that I truly regret. I'm resigning from my law firm and entering rehab."
A history of mysterious deaths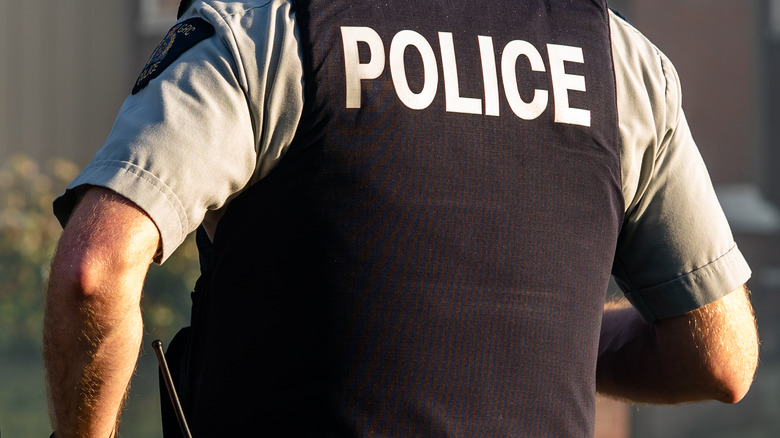 Daniel Avram/Shutterstock
Following his release from the Florida rehab facility, Alex Murdaugh was arrested for the murder of his wife and son and extradited to South Carolina. He is out on bond and has not entered a plea, according to People. This would not be the first time the Murdaughs were implicated in a death. In 2019, Paul Murdaugh was involved in a boating accident in which 19-year-old Mallory Beach was killed. Paul Murdaugh pleaded not guilty to boating while intoxicated, and he was awaiting trial at the time of his death.
Among other killings stretching all the way back to 2015, the Murdaugh family housekeeper also died under mysterious circumstances, and her death was ruled an accident, per Mercury News. Following the murder of Maggie and Paul Murdaugh, however, that case is under reevaluation. Most notable though, only three short months after his wife and son were killed, Alex Murdaugh was shot in the head but survived. Police believe it was a staged shooting on the part of Alex Murdaugh to collect a life insurance policy for his surviving son Buster.
Maggie Murdaugh visited a divorce lawyer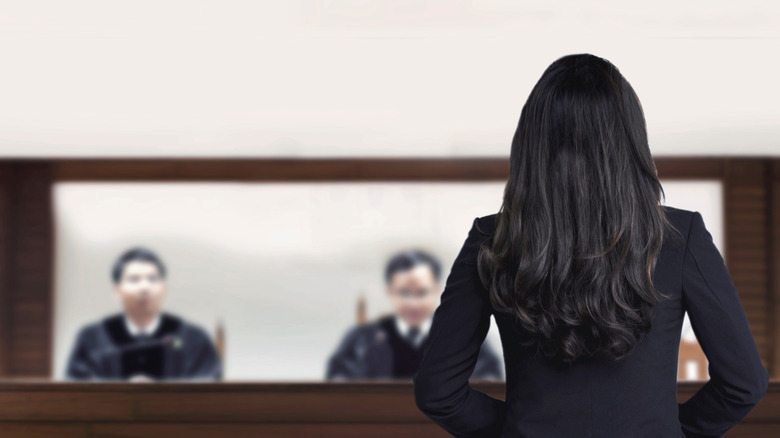 MR.Yanukit/Shutterstock
Perhaps the biggest revelation in the Murdaugh murder timeline, however, is that Maggie visited a divorce lawyer only a matter of weeks before she died, according to People. Prior to that point, sources close to Maggie said she never concerned herself much with the Murdaugh family finances, but she was looking into them more closely right before she died. Others report that the relationship between Paul and Maggie Murdaugh had soured, and she rarely visited Paul in the office like she once did, per People.
It's not known if Maggie's appointment with a divorce lawyer had anything to do with the deaths of her and her son, Paul. It is known that Maggie and Paul Murdaugh were killed by two different guns, and a murder-suicide explanation has been discredited, per Fits News. As of this writing, no other suspects in the murder of Maggie and Paul Murdaugh have been identified, and Alex Murdaugh's alibi has been called into question, per Heavy. Since the killing of his wife and daughter and his subsequent stint in rehab, Murdaugh stands accused of unsuccessfully paying a client to kill him and has also been charged with conspiracy to commit insurance fraud and filing a false police report. He is also implicated in missing money from the family law firm, per ABC News. In light of all this, the Murdaugh murder timeline is far from finished.