The Reason Honus Wagner Baseball Cards Are So Valuable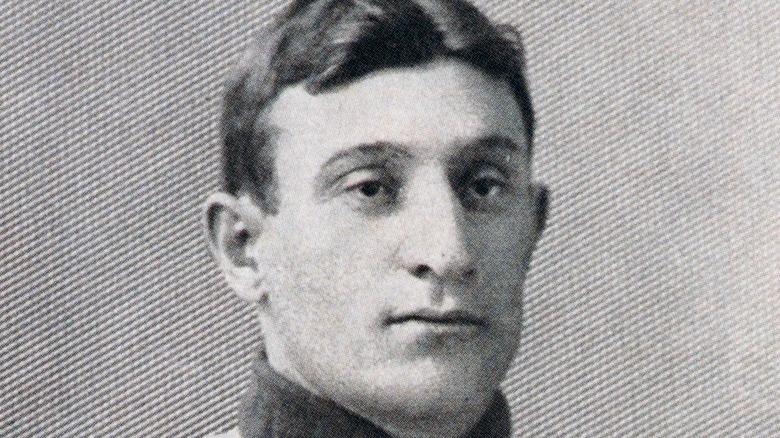 Transcendental Graphics/Getty Images
Honus Wagner was one of baseball's greatest players, collecting 3,420 career hits, along with 1,732 runs batted in and 1,739 runs himself, per Baseball-Reference. He played during a time that is known as the dead-ball era — when home runs were hard to come by — but still finished with 101 career round-trippers. Eventually, his career ended just as Babe Ruth's was ready to take flight with a ball that was easier to hit over the fence. Nevertheless, Wagner was put in the Baseball Hall of Fame in its inaugural class. 
The baseball industry has seen record-shattering numbers in the 2020s, according to Forbes. Wagner's autograph is worth a lot of money, but his elusive baseball card is even more pricey (per PSA Card Value). Nowadays, people are willing to pay upward of $6 million for a card that is in somewhat reasonable shape (via ESPN). Of course, there's a reason why it costs so much money to get a Honus Wagner card nowadays.
There is a scarcity of Honus Wagner cards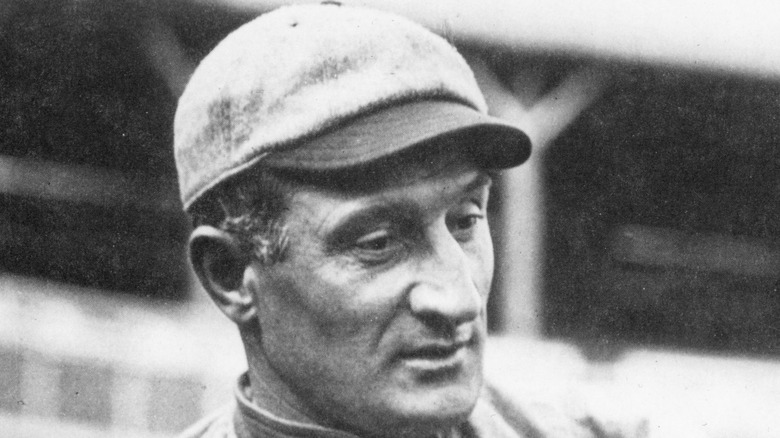 Transcendental Graphics/Getty Images
The main reason that a Honus Wagner card is so valuable is that there are only roughly 60 of the cards, known as the T206. It was in a series of cards that were in cigarette packs, and Wagner demanded that the producer stop making the cards, so the print run was halted. Contrary to popular belief, Wagner didn't want the cards stopped because he was against tobacco and advertising it to children — an explanation both his family and the Metropolitan Museum of Art gave, per ESPN.  
That doesn't hold water among skeptics, though. He regularly smoked cigars, even allowing his face to be put on cigar bands, and also used chewing tobacco. He didn't do it for contractual reasons, either, though he was a pioneer in terms of branding himself on everything from bats to soda to gunpowder. Indeed, he was the forerunner to people like Michael Jordan and LeBron James, who have made more money in endorsements than their playing contracts. 
So what was the logic behind this? Apparently, Wagner held cigarettes in low regard compared to other tobacco types. The owner of his team also had the same feeling about it, so he likely did not want his name associated with cigarettes. Ultimately, the above reasons might have combined to give him the real reason. Whatever the case, despite playing in a time when power-hitting was at a low, Wagner's card is a home run in modern times.