The Tragic Murder Of Faith Hedgepeth Explained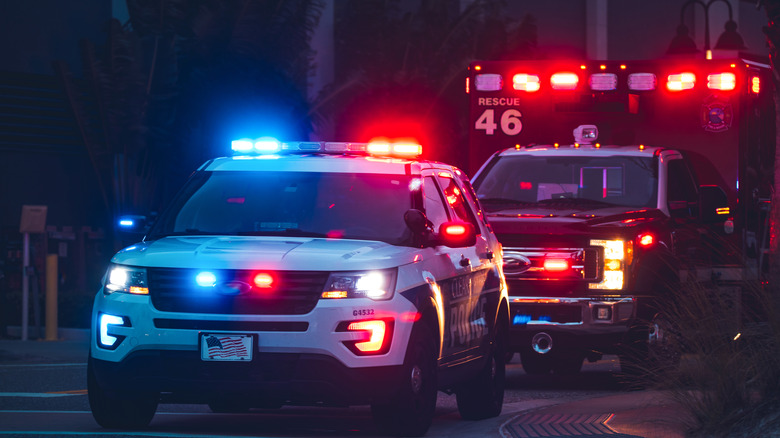 Artiom Photo/Shutterstock
In September 2012, Faith Danielle Hedgepeth, a 19-year-old University of North Carolina at Chapel Hill student, was beaten to death inside her off-campus apartment (via WRAL). Her roommate discovered the body and the grisly scene surrounding it: Hedgepeth's body lying on top of an askew, blood-soaked mattress, covered by a blanket. She had no clothes on from the waist down, according to police, and her shirt was pulled up; semen was found on her body. Next to the corpse, someone had written a note on a fast-food takeout bag (via True Crime Daily): "I'm not stupid b**** jealous." Nearby, investigators found an empty Barcardi rum bottle that they believed had been used as the blunt force murder weapon.
Nine years later, police arrested 28-year-old Miguel Enrique Salguero-Olivares in the crime after DNA found at the scene matched a DNA sample they tested, according to North Carolina Attorney General Josh Stein. Police did not immediately say how and whether Salguero-Olivares knew Hedgepeth, who was not a person of interest at the start of the investigation.
The last day of Faith Hedgepeth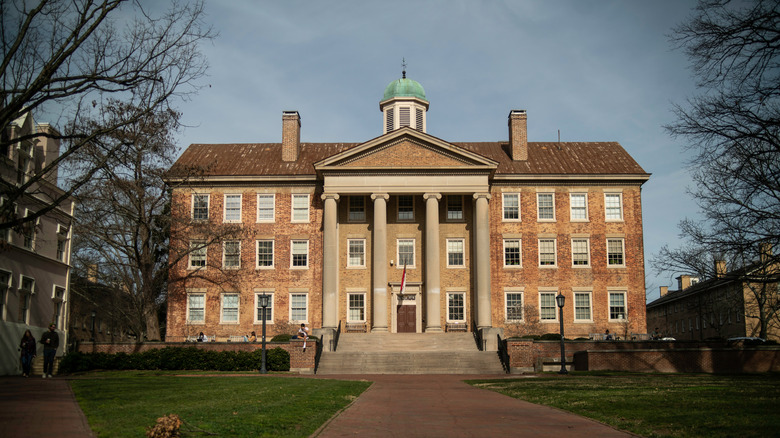 Forge Productions/Shutterstock
On her final day alive, Faith Hedgepeth was busy with typical start-of-term activities. An enrolled member of the Haliwa-Saponi tribe, she rushed with Alpha Pi Omega, a Native American sorority (via NBC News). Later, she studied with her roommate Karena Rosario (via True Crime Daily). After a few hours, they went to a local club, The Thrill, in downtown Chapel Hill, where they stayed until 2:30 a.m. When Rosario told Hedgepeth that she felt sick to her stomach, they returned home by 3 a.m., and by 4 a.m., Rosario had left the apartment with another friend, she told police. At this time, Hedgepeth was lying in her bed, Rosario said.
When Rosario came back the next day, she found Hedgepeth's body and called 911. Rosario was asked by the operator if Hedgepeth was breathing. "I don't know," Rosario responded. "I don't think so. There's blood everywhere." Though police interviewed more than 2,000 people in the case, none of them were charged until this year. Five years before Salguero was arrested, police released a profile of what the suspect in the case likely looked like, based on his DNA: a Latino or Native American man with brown or hazel eyes, black hair, no freckles, and olive skin. That description matches Salguero perfectly.