What Marilyn Monroe's On-Set Behavior Was Really Like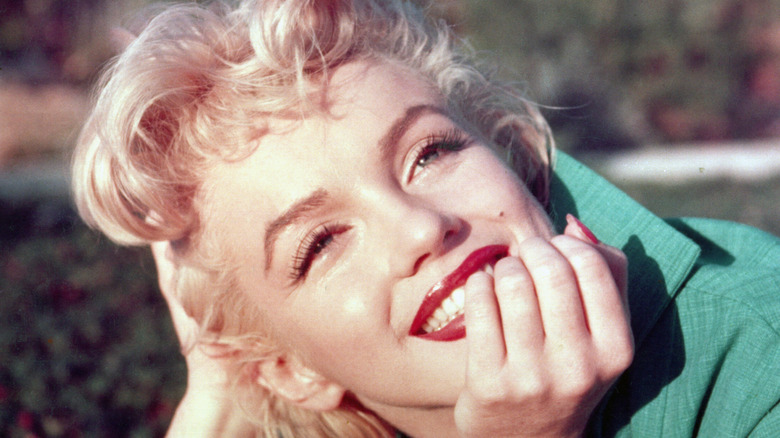 Baron/Getty Images
The enigmatic Marilyn Monroe, for many, embodies the image of a classic movie star. As Britannica reports, the young Norma Jeane Mortensen had a traumatic childhood, growing up in an orphanage (and being fostered by a total of 12 different sets of foster parents) after her mother was taken to an institution. Acting may not have seemed to be her vocation at first, since she first gained public attention as a photographer's model, but she had a tempestuous career in show business ahead of her.
Successful though she may have been, Monroe's troubled personal life took a toll on her both mentally and physically, and her work suffered terribly as a result. Behind the movie star image was a vulnerable and emotional person who desperately wanted and deserved to be treated as a serious actress, but her behavior on sets frequently frustrated her fellow industry stars. 
Don Murray starred alongside Monroe in "Bus Stop" (1956). The movie was an adaptation of a Broadway show, and saw Monroe playing an aspirational singer and Murray a hopeful love interest. Per the Los Angeles Times, Murray later stated that the film was one she took on in order to prove her credentials and talent, and that, to him, she achieved just that with her performance. Behind the scenes, however, things were very different.
Marilyn Monroe was a terrific, troubled talent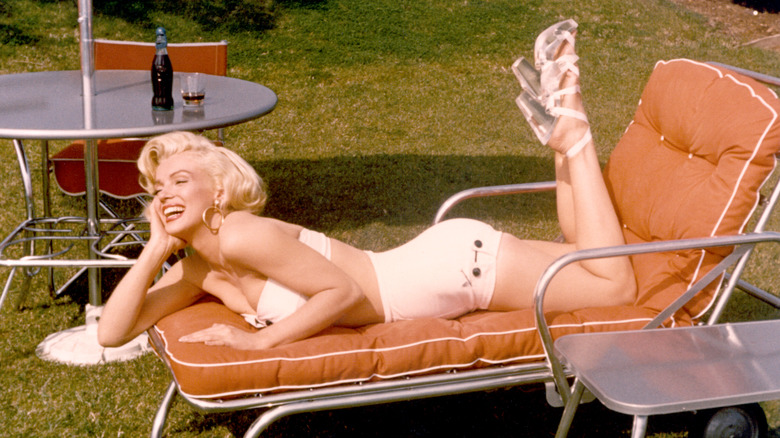 Michael Ochs Archives/Getty Images
As Don Murray put it (via the Los Angeles Times), Marilyn Monroe would arrive late on set more often than not, a "lack of discipline" he deemed "very strange." Not only that, but she didn't seem able to remember her lines. The fact that "she couldn't make two sentences meet" became a bit of a running joke, Murray went on.
Jack Lemmon, who appeared alongside Monroe in 1959 comedy "Some Like It Hot," later touched on Monroe's infamous performance anxiety. He said (via YouTube) that she would often be immaculately dressed and finished with the make-up department, "and not come out until she had psyched herself up and could face the cameras." However, he went on to say, per Vickie Lester, "it sure as hell didn't hurt her performances because she was wonderful."
This, it seems, was the tragedy of Monroe's life: a great talent grappling with great anxiety. Sadly, per Biography, her career didn't end on the best note. Her final movie, 1962's "Something's Got To Give," was ultimately never made, as her behavior necessitated her leaving the project and co-star Dean Martin was unwilling to complete it with anyone else.