Disturbing Details Found In Jimmy 'The Rev' Sullivan's Autopsy Report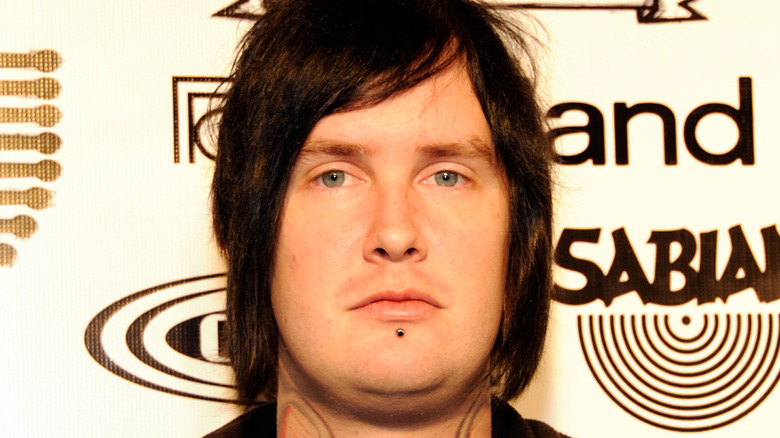 John M. Heller/Getty Images
After initially emerging among the plethora of metalcore bands that rose to fame in the early 2000s, Avenged Sevenfold truly matured with their 2005 album "City of Evil," which saw them fully incorporate clean vocals and more traditional heavy metal influences, en route to a platinum certification from the RIAA (via Loudwire). Oftentimes compared to old-school heroes such as Guns 'n' Roses and Metallica around this time, A7X was notable for boasting some talented musicians with outlandish stage names, including vocalist M. Shadows (real name Matt Sanders), guitarists Synyster Gates (Brian Haner Jr.) and Zacky Vengeance (Zachary Baker), and bassist Johnny Christ (Jonathan Seward). But none were arguably as talented as the band's original drummer, James Owen Sullivan — plain old Jimmy to friends and family, The Rev to Avenged Sevenfold's massive fanbase.
On December 28, 2009, Sullivan was tragically found dead at his Huntington Beach, California, home. Only 28 years old at the time of his death, he was recognized by Rolling Stone as a drummer who combined "precision, aggression and flair with syncopated groove" — a fitting description for a man whose powerful, yet lightning-fast playing style was virtually impossible to replicate. While there were various theories on Sullivan's cause of death in the days immediately following his passing, it would take more than five months before the disturbing details of his death were made public.
Sullivan's autopsy revealed several drugs were in his system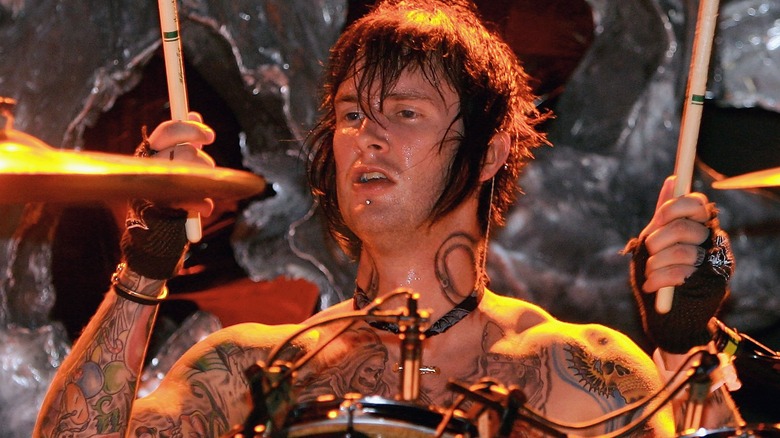 Ethan Miller/Getty Images
As seen in a copy of Jimmy "The Rev" Sullivan's autopsy from AutopsyFiles.org, the Avenged Sevenfold drummer died of "acute polydrug intoxication," with the manner of death stated as accidental. Per Rolling Stone, this was the same kind of accidental drug overdose that killed actor Heath Ledger almost two years before The Rev's passing.  
According to the document, Sullivan had several substances in his system at the time of his passing, including oxycodone, oxymorphone, diazepam/nordiazepam, and ethanol. The first two drugs are both classified as painkillers, diazepam and nordiazepam are anxiety medications, and ethanol, as further noted by Rolling Stone, is the agent that causes intoxication when drinking alcoholic beverages.  
The confirmation of a drug overdose contradicted the initial statement from a Huntington Beach police officer that suggested the musician died of natural causes, though as OC Weekly pointed out, rumors soon began to swirl that there was heavy drug use involved. Sadly, Sullivan's autopsy only confirmed that those rumors were indeed accurate. There were, however, no signs of foul play when law enforcement officers arrived at his home on the day of his death.
The autopsy also showed that Sullivan had some health risks that might have put him at a greater danger of accidental death. These included an enlarged heart and liver, with the former specifically cited by Orange County Deputy Coroner Mitchell Sigal as a "significant condition."