This Actor Was Considered For George H.W. Bush's Vice President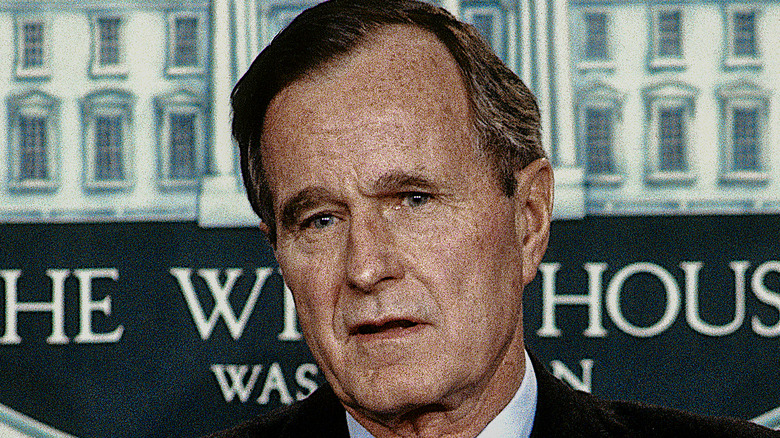 mark reinstein/Shutterstock
A career in U.S. politics has proven to be a surprisingly common transition for celebrities in recent decades, particularly in the Republican Party. President Trump was, for better or worse, well-known to Americans through tabloids before his political career began (via Biography). Years before his term, however, there was Ronald Reagan, a well-known actor before his governorship of California and presidency, and Arnold Schwarzenegger who also had a fruitful (though later scandal-ridden) career as California's governor. 
While nothing came of it, in 1988 Reagan's VP and presidential candidate George H.W. Bush very nearly contributed to this legacy. According to former Secretary of State James Baker in an interview with ABC, Clint Eastwood was on the list of potential candidates for Bush's running mate. At first, this may come across as little more than a publicity stunt, picking the star for name recognition. While that was likely a factor, a primary justification used by Bush was Eastwood's brief term as a Republican mayor in 1986. In this role, he actually proved effective for the city of Carmel, California by implementing environmentalist policies and expanding public utilities.
Clint Eastwood might have been a better pick than you think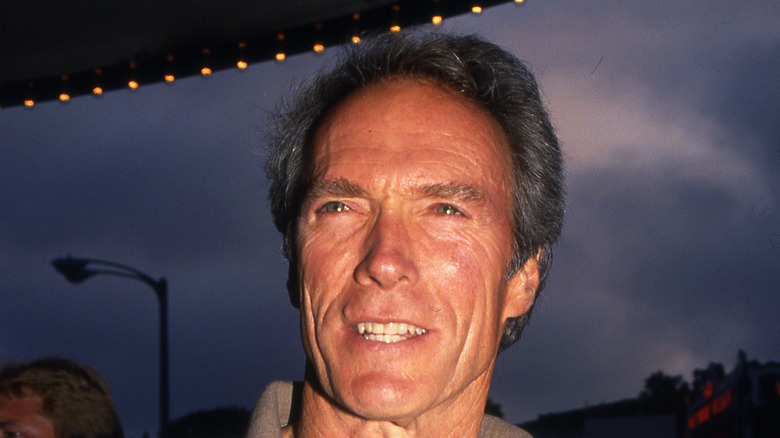 Vicki L. Miller/Shutterstock
If George H.W. Bush had been more heavily swayed in that direction, what could have come of Clint Eastwood being one step away from the presidency? Many may recall Eastwood's 2012 appearance at the RNC, where he had stern words for a hypothetical President Obama in an empty chair near the podium (via The Hollywood Reporter). The incident was heavily ridiculed and the actor's mental health was questioned by many, yet in 2016 Eastwood admitted regretting the whole thing (via Business Insider). This is just one example of how his political identity has, from the public's perspective, substantially changed over the past decades. 
The Republican affiliation he had as mayor evolved into that of an economically conservative and socially liberal Libertarian, and while he endorsed John McCain's candidacy he was on friendly terms with President Obama at least until the aforementioned incident (via CNN). He expressed optimism for Donald Trump's first presidential run, yet in 2020 endorsed Michael Bloomberg after dissatisfaction with Trump's performance (via NBC). Had he been chosen in 1988 (and accepted the role, which he might have, judging from his enthusiasm on the topic (per The Hill), it's possible that Eastwood's constant efforts to strike a balance between himself and left and right politics could have contributed to far more balanced national discourse than what the subsequent decades brought.