The Biggest Scandals Involving High-Profile Athletes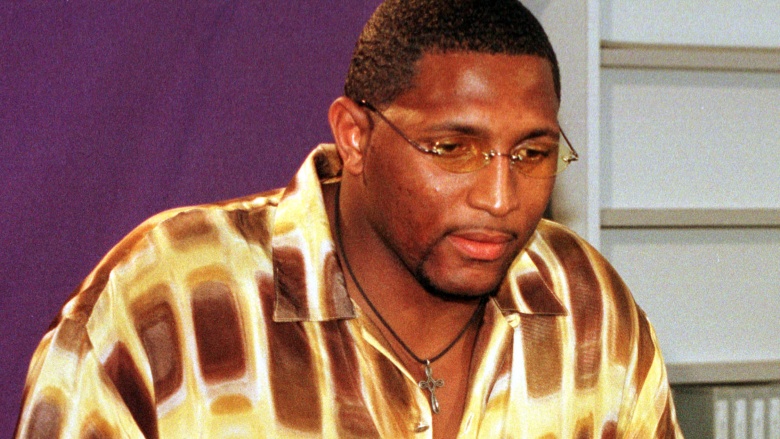 Getty Images
Professional athletes are among the most idolized and revered people in the world. That's why it's so shocking and disappointing when one of them gets caught in a scandal; watching our heroes fail in a game is bad enough, but watching them fail at life is even worse. In fact, you may start to question why we consider these people "heroes" at all by the time you finish reading our look at some of the biggest scandals involving high-profile athletes.
The O.J. Simpson murder trial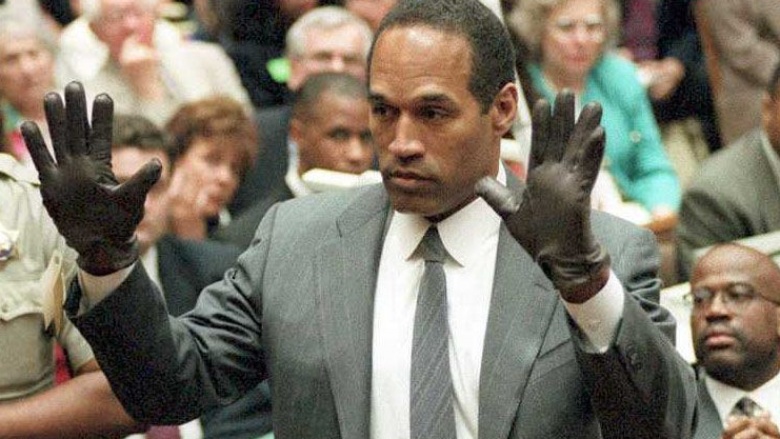 Getty Images
It was called the Trial of the Century, and for once, the hyperbole was pretty much on point. O.J. Simpson wasn't just a member of the football hall of fame, he was also a beloved television spokesman, commentator, and actor, appearing in hit films like The Naked Gun franchise. In 1994, though, he fell about as far as an athlete has ever fallen after being arrested for the murders of his wife Nicole Brown Simpson and Ronald Goldman. The "Not Guilty" verdict didn't stop most people from believing Simpson to be a cold blooded murderer; his reputation ruined, Simpson became a worldwide pariah, and in 2007 he was sent to jail for 33 years on unrelated charges.
Tonya Harding puts a hit out on Nancy Kerrigan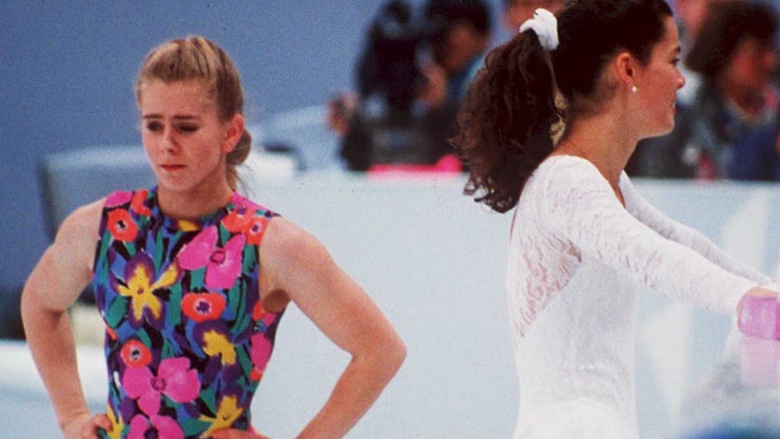 Getty Images
Figure skater Nancy Kerrigan was the odds-on favorite to win the gold medal at the 1994 Winter Olympics, right up until a thug smashed her knee in with a police baton during a training exercise. After the dust settled, it turned out said thug was a stooge of Kerrigan's top rival, Tonya Harding, who was hoping to claim a spot at the Olympics with Kerrigan on the shelf. It worked, as Harding's involvement in the attack was not proven until after the Olympics. Kerrigan, however, got the last laugh: she won the silver medal, while Harding finished a distant eighth and was later banned for life by the United States Figure Skating Association.
Oscar Pistorius: convicted murderer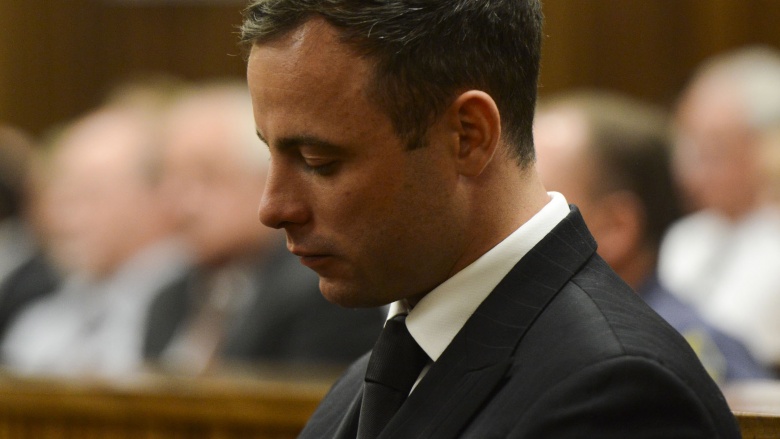 Getty Images
While O.J. Simpson might have gotten away with murder, South African star Oscar Pistorius wasn't so lucky. Pistorius, whose legs were both amputated below the knee prior to his first birthday, gained international fame after earning a spot at the 2012 Summer Olympics as a sprinter. The man known as the Blade Runner for his special prosthetics, however, went from famous to infamous a year later after murdering his girlfriend, model Reeva Steenkamp. He is awaiting sentencing as of this writing.
The Ray Rice domestic abuse video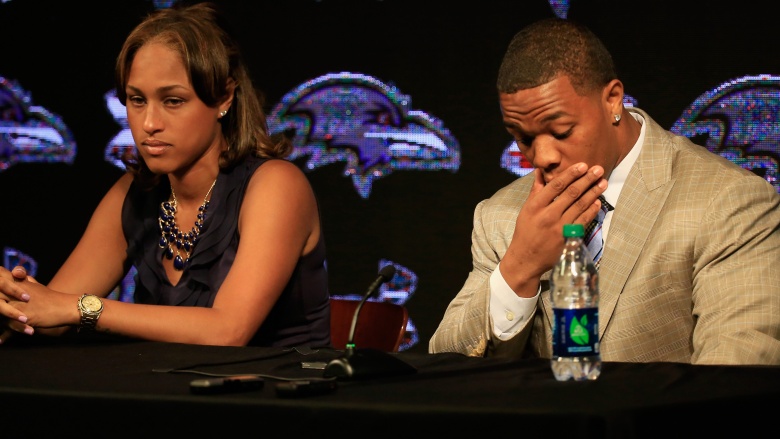 Getty Images
A Super Bowl champion and three time Pro Bowler, Ray Rice was one of the biggest stars not just on the Baltimore Ravens, but in the NFL as a whole. Then a shocking video surfaced showing him brutally knocking out his then-fiancée Janay Palmer with a straight punch to the face. Rice was suspended just two games by the NFL, igniting a firestorm of criticism. That suspension is long over, but despite being one of the most productive running backs in the league, Rice is no longer in the league, having apparently been unofficially blacklisted thanks to all the negative media coverage. It's sad to say that the NFL has proven time and again that being a wife beater is usually okay—but being a distraction? That's a crime no team can ever forgive.
Michael Vick's dogfighting ring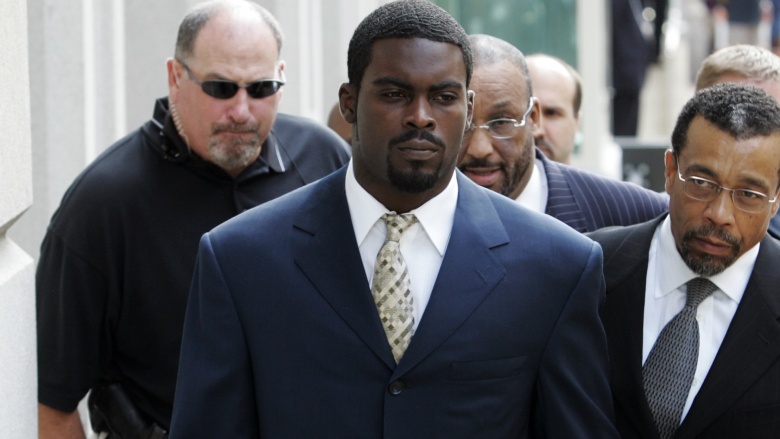 Getty Images
Michael Vick was one of the most electric, exciting athletes the NFL had ever seen. Then he threw it all away for one of the worst reasons imaginable: because he was obsessed with dogfighting. Like, to the point where he was raising a kennel of fighting dogs, often viciously abusing or even killing those animals in the process of training them. The details of the case shocked America, as did the scope: over 70 dogs, mostly pit bulls, were found in Vick's Bad Newz Kennels when authorities raided the facility in 2007. Vick went to prison for two years. He's now back playing in the NFL as a backup for the Pittsburgh Steelers, but his career has never fully recovered. Neither has his reputation.
The Black Sox throw the World Series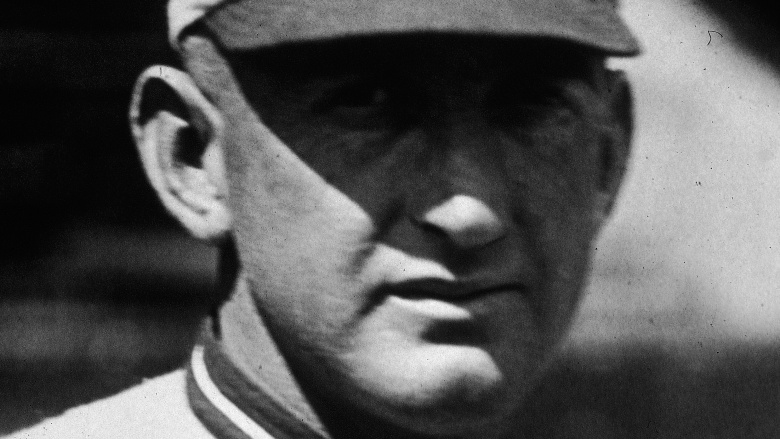 Getty Images
Nearly a full century later, the Black Sox debacle remains the biggest scandal in American sports history. In the days leading up to their appearance in the 1919 World Series against the Cincinnati Reds, several members of the heavily favored Chicago White Sox accepted bribes from mob members to intentionally lose the Series in order to stack the deck for gamblers. The scandal tainted the sport itself, leading to drastic measures, including the creation of the role of Commissioner, as well as lifetime bans for eight players, including surefire Hall of Famer Shoeless Joe Jackson. The White Sox wouldn't win another World Series until 2005.
The Ray Lewis murder case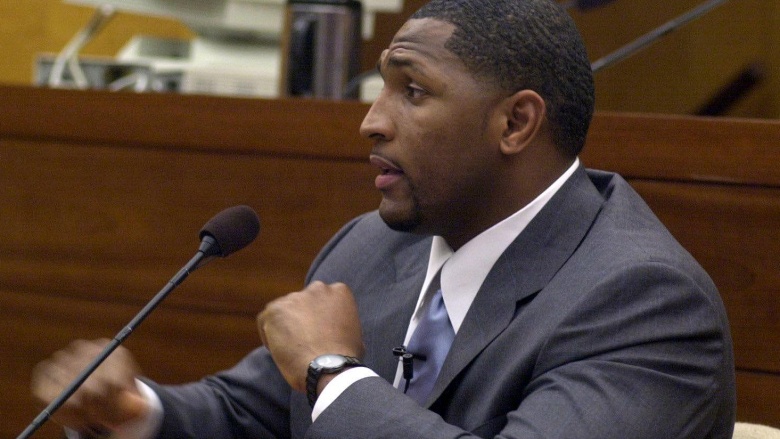 Getty Images
In 2000, Baltimore Ravens star linebacker Ray Lewis and two other men were arrested for the murders of Jacinth Baker and Richard Lollar following a fight at a Super Bowl party in Atlanta. Lewis, however, cut a deal with authorities, turning evidence against his buddies in exchange for having the charges against him reduced to obstruction of justice. Lewis was fined by the NFL but not suspended; just a year later, he was named Super Bowl MVP. Since then he has often gone on TV to talk about how God had other plans for him. A massive amount of money and fame didn't seem to hurt his cause either.
Mike Tyson: rapist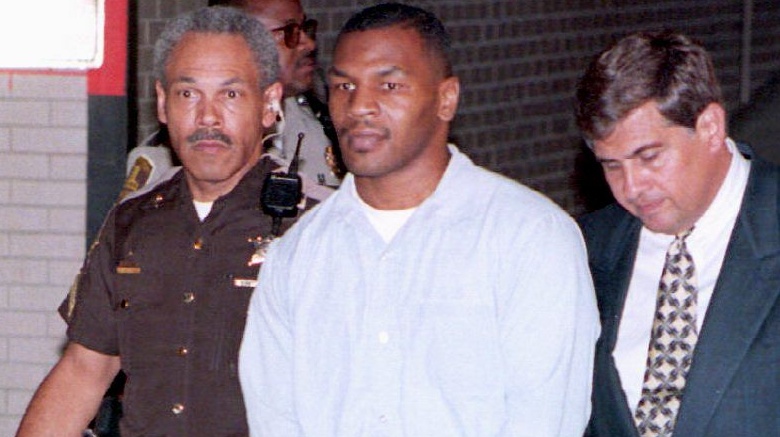 Getty Images
Once upon a time, Mike Tyson was the most feared boxer in the world, a seemingly unbeatable force of nature. That air of invincibility was destroyed in 1990 when he shockingly lost to Buster Douglas, and just a year later, his fall was complete after being arrested for the rape of an 18-year-old beauty pageant queen. Tyson was convicted of rape and served three years in prison; by the time he got out, he was officially washed up, and relegated to sideshow punchline in films like The Hangover. Yeah, he's become kind of a media darling, but next time you're chuckling into your beard over the meta jokes on Mike Tyson Mysteries, just remember that the dude is a registered sex offender for a reason: because he's a rapist.
Rae Carruth assassinates his pregnant girlfriend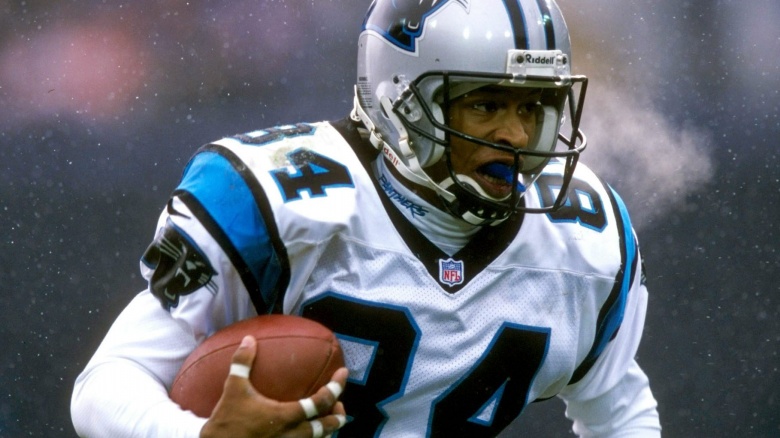 Getty Images
Wide receiver Rae Carruth was selected in the first round of the 1997 NFL draft by the Carolina Panthers and soon proved to be an exceptional talent. Unfortunately, he was also talented at being a miserable, useless excuse for a human being. After getting Cherica Adams pregnant, he tried to bully her into having an abortion. When she refused, Carruth took matters into his own hands; on November 16, 1999, Carruth arranged and participated in a drive-by shooting that left Adams dead from four gunshot wounds. Miraculously, the baby survived, but with permanent brain damage. Carruth is currently serving the final years of an 18 year sentence for first degree murder.
Eugene Robinson solicits a prostitute right before the Super Bowl
Getty Images
Most athletes have a pretty rigorous preparation routine before a big game: eat a lot of carbs, get a good night's sleep, keep limber. Then there was Atlanta Falcons free safety Eugene Robinson, who in 1999 made national headlines by getting busted for soliciting a prostitute the night before he was supposed to play in Super Bowl XXXIII. Ironically, this was just hours after receiving an award for displaying outstanding character. Robinson managed to get bailed out quickly enough to play in the game, but spending the night in jail didn't exactly help his game; he was torched by the Dallas offense and became the scapegoat for Atlanta's 34-19 loss.
Aaron Hernandez: killer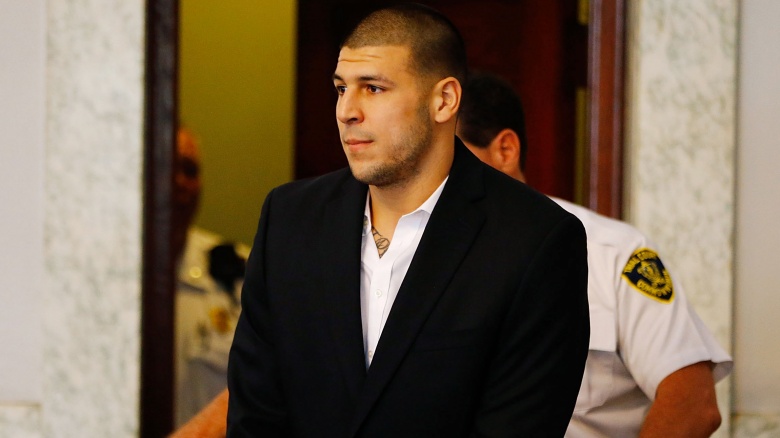 Getty Images
As a member of the New England Patriots, tight end Aaron Hernandez was a key figure in one of the most dangerous offenses of all time, lining up opposite Rob Gronkowski en route to a 2012 Super Bowl appearance. But he was even more dangerous off the field, because it turned out that Hernandez was actually linked to multiple murders. He received a life sentence without parole for the 2013 murder of Odin Lloyd, and within a week of being acquitted for an unrelated double murder, he committed suicide in prison. But please, let's talk about deflated footballs a little more.