Lenny Kravitz And Al Roker Are Related. Here's How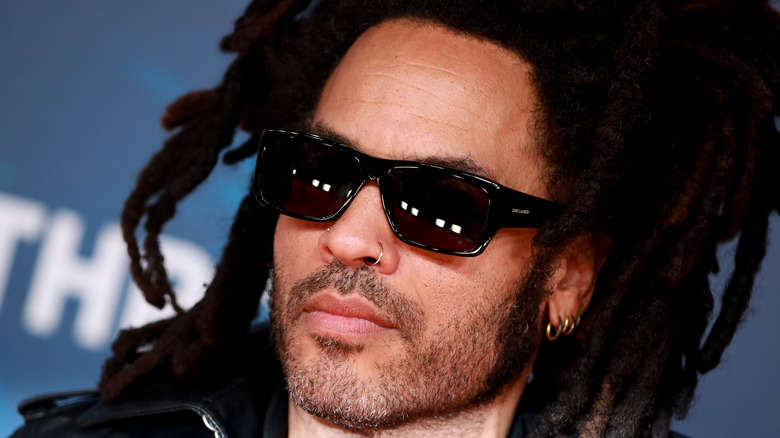 Rich Fury/Getty Images
Exploring the branches of a family tree can make for some interesting discoveries. One in seven people in the United States have opted to research their ancestry with mail-in DNA testing, according to a Pew Research Center survey, and the bulk of those found surprising results. About four in 10 of those surveyed (some 38%) discovered revelations about the countries their family originated and 27% learned new things about their racial or ethnic circumstances.
So maybe it's not all that astonishing that Lenny Kravitz and Al Roker share DNA. On the surface, the two seem so different: the hip rocker and the ever-smiling weatherman. Even their backgrounds are dissimilar. According to Encyclopedia.com, Al Roker comes from a blue-collar Queens family — his father was a bus driver and his mother raised six children. Kravitz was born in Brooklyn. The only child of a Jewish father, Sy Kravitz and an African American mother Roxie Roker, who died of cancer in 1995, according to Biography. Kravitz grew up in a wealthy home — his father produced the popular TV sitcom "The Jeffersons" and his mother played the character, Helen Willis, on the show. Kravitz and Roker's career paths were also very different.
Roker and Kravitz are different, but still family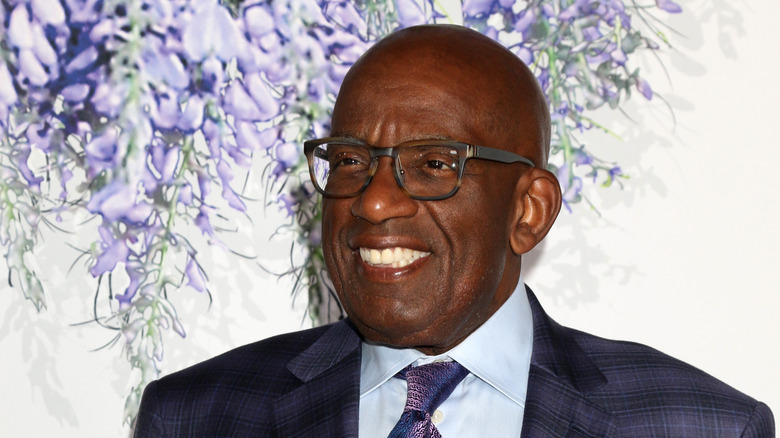 Kathy Hutchins/Shutterstock
Roker majored in graphic communications at the State University of New York at Oswego where he took meteorology classes to meet the school's science requirements. He honed his knowledge as a part-time weekend weather forecaster at a local station, WTVH-TV while still a sophomore. When he graduated, he became the weekday meteorologist there. Several other gigs followed until he landed at WNBC in New York City in 1983. As the weatherman on the "Today" show," since 1996, Roker became a recognized personality who won two Emmy Awards for his forecasting. He also has hosted a weekend talk show, "The Al Roker Show," since 1995 (via Encyclopedia.com). 
Lenny Kravitz, on the other hand, showed musical talent in his youth, with a natural flair for playing several instruments, per Biography. When his family moved to California, he joined the California Boys Choir and enrolled in a music program at Beverly Hills High School. He later moved to New York, launching his debut album, "Let Love Rule" in 1989. Others like "Mama Said" and "Are You Gonna Go My Way" followed. By 2009, he expanded into acting with a role in "Precious," then "The Hunger Games" and "The Butler."
Just in case you didn't notice the similarity in the name, the link to Kravitz and Roker is through the musician/actor's mother. That makes these two second cousins, according to Oprah Daily. 
It's all in the family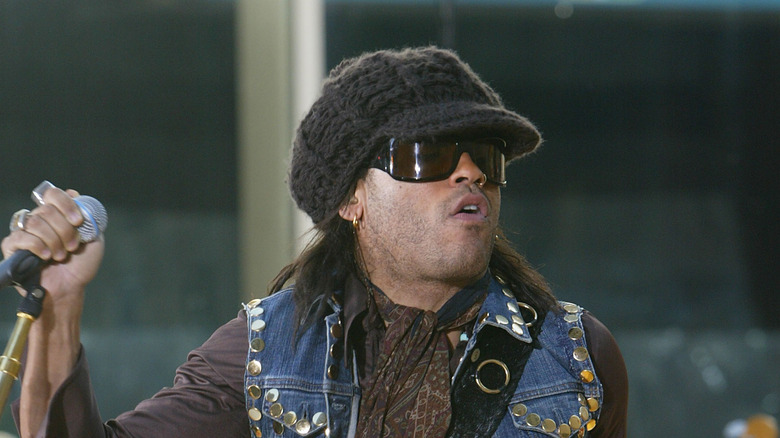 Matthew Peyton/Getty Images
Lenny Kravitz and Al Roker have joked about their association on the "Today" show. "Many people get Lenny Kravitz and I confused, especially when his shirt is off," Roker said during an October 2020 show that featured an interview with Kravitz.
That's right, Roker and Kravitz know each other and can laugh about their family tree association; the singer has even performed on the "Today" show (see photo above). When Kravitz appeared on the show in 2010, he complimented his second cousin, answering a question on what stardom felt like saying, "Ask Al Roker," replied Kravitz. "Al Roker knows what it's like to be a rock star because he is one." After the comment, Roker responded: "I learned from you, Cuz. Thanks so much." 
When Kravitz appeared on the "Today Show" again in September 2011 the bantering continued. Roker explained to the audience that their grandfathers were cousins. Kravitz followed up, saying, "We both have Roker. My mother was Roxie Roker, my grandfather, Albert Roker from the Bahamas. Has to be." Roker then quipped, "All I know is I'm going with it. Kids think it's cool."